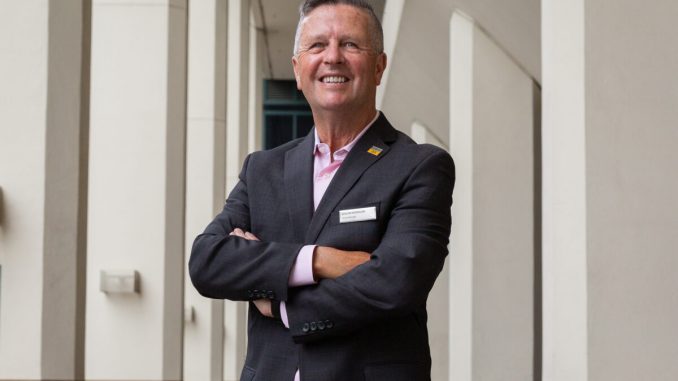 As crowds began rushing into Disneyland during its April 30 reopening, the crush of visitors could be felt far beyond park's green gates.
The businesses surrounding the Anaheim, Calif. amusement park say they're beginning to feel a reprieve following a 15-month, pandemic-induced tourism drought. With the reopening of Disneyland, the city itself says its optimistic it will see a full recovery by 2022.
"In the past year, Anaheim has been through one of the most challenging years in its history," Anaheim spokesperson Mike Lyster told The Epoch Times.
Disneyland's 13-month closure led to an economic deficit of $108 million dollars, he said. The last time the theme park closed was the day after the Sept. 11, 2001 terrorist attacks.
During the reopening of the theme park April 30, Disneyland opened its gates at 25 percent capacity. When Orange County entered the less-restrictive yellow tier May 19, Disneyland released more reservations to the public, signaling it was increasing its capacity to 35 percent to align with state guidelines.
Nevertheless, the park is still experiencing a significant decrease in daily visitors compared to pre-pandemic levels. According to Statista, in 2019, Disneyland's attendance reached 18.67 million visitors.
"Don't get me wrong, everyone will tell you that we will take this, and we welcome it, but it's a gradual comeback," Lyster said.
"We knew we'd get revenue but it's even running a little bit higher above projections, so we're very encouraged," Lyster said. "But it's a recovery process, it's not like we just go back to normal."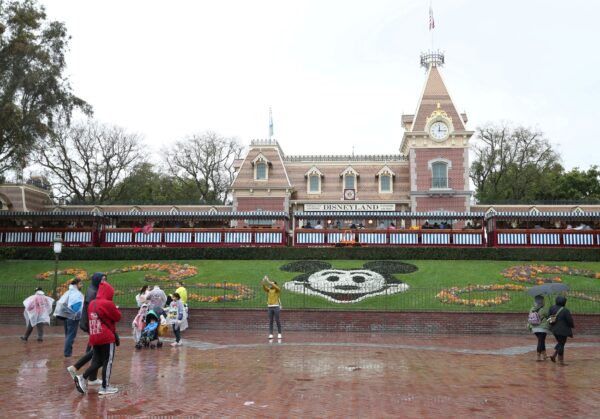 According to the Woods Center for Economic Analysis and Forecasting at California State University–Fullerton, in 2018 Disneyland Resort's economic impact was $8.5 billion in Southern California, a 50 percent increase since 2013.
"Findings show what an economic powerhouse Disneyland Resort is," economics professor Adrian Fleissig said in the report. The analysis also found that during the 2018 fiscal year, the resort generated $509.6 million in state and local taxes.
Added assistant economic professor Aaron Popp: "More than $160 million in tax revenue come from the resort."
Hospitality Comeback
Many restaurants and hotels that closed in Anaheim are now gradually reopening as more visitors arrive in the city.
Visit Anaheim chief executive Jay Burress expressed his enthusiasm over the reopening, stating there already has been a boost in the hospitality industry.
"We're starting to see some life again," he told The Epoch Times. "Starting to see some full patios and it's good to see more people walking the streets on Harbor and Katella headed over to Disneyland and maybe stopping at a restaurant along the way."
Many restaurants in the area are small family-owned joints, and Burress said they're relieved to have made it through the shutdowns.
"Restaurants are doing amazing," Burress said "They've survived the takeout world and some of them have now doubled their capacity."
The hotel industry is also blooming as reservations begin filling up. Orange County's largest hotel, Anaheim Hilton, launched its grand reopening May 20.
"It'll be a big celebration for us," Shaun Robinson, general manager of the Anaheim Hilton, said The Epoch Times. "It's a big deal for us, we've been really encouraged by the number of reservations that have come into our systems on a fairly short-term basis."
Prior to the pandemic, the Hilton averaged 90 percent occupancy in 2019. To go from receiving a high profit to zero was detrimental as all, he said.
Robinson said he is now preparing for an economically prosperous summer as he begins to bring back his team members. Since the hotel announced its reopening, reservations have been flooding in, he said.
Demand for Workers
As Anaheim's economy shifts to reopen, there is an increased demand to fill open positions.
At the peak of the pandemic, the city had around 30,000 unemployed residents, but with the slow reopening, the number has dropped to around 10,000.
According to Lyster, the hospitality industry is facing challenges in bringing back workers as many don't want to return to work due to the amount of money they are receiving through bolstered unemployment payments.
"It's hard to hire people and you're seeing it across the country," Lyster said. "It's tough to get workers back or to get new ones."
As a result, the city is working with the Chamber of Commerce to hold a virtual job fair to recruit new employees.
Looking Ahead
Anaheim officials said they're looking forward to welcoming more guests from out-of-state as California prepares for its June 15 reopening.
"We've got a big hole to climb out of and we think it may be several years before we're back in pre-COVID conditions," Burress said. "We're hoping by the end of the year to be maybe 30 to 60 percent of where we were before and then get stronger from there."