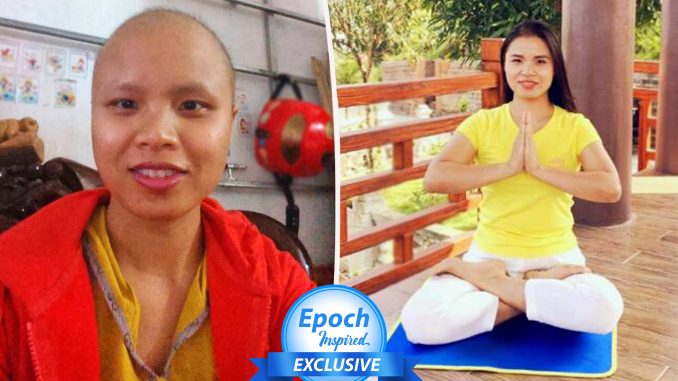 A young mother felt like she was given a death sentence when doctors said her stage-3 breast cancer was linked to an estrogen disorder, which required "turning off" the functions of her ovaries.
Struggling to endure the painful treatments, she battled through scary visions of her own funeral. Fortunately, during the darkest days of her life, she discovered hope in the form of an ancient cultivation practice of mind and body. Since then, not only has she been cancer-free but has also given birth to her third child despite being warned that her pregnancy could trigger a breast cancer relapse.
Thu Hien Ta, 33, from Lam Thao District, Phu Tho Province in northern Vietnam, is a talented vocalist and stage performer and manages a family-owned small business. She shared with The Epoch Times how Falun Gong—a self-improvement meditation system based on the core values, to be "true, good, and endure"—helped her win over life's toughest battle.
My cancer disappeared right after I practiced
Falun Gong
. My pregnancy was neither permitted nor expected, but it was truly a miracle.
— Thu Hien Ta from Vietnam
The spiritual system of Falun Gong was introduced to the public in 1992 in China. By the late 1990s, roughly 70 million people were practicing Falun Gong in China alone due to its much-acclaimed health benefits. According to several state-run surveys conducted in late 1998, the Chinese authorities concluded that people practicing Falun Gong had reported "noticeable improvement" in their health. Their various illness "symptoms either improved or totally disappeared," reported Minghui.org.
Unfortunately, the communist regime overlooked all the positives and went ahead to initiate a persecution campaign in July 1999 in an attempt to eradicate the peaceful meditation system, and the persecution continues to this day. In the 21-year-long persecution, tens of thousands of adherents have been arrested, jailed, and even killed for their faith. Ironically, Falun Gong has thrived throughout the rest of the world, with currently more than 100 million people from all walks of life practicing it.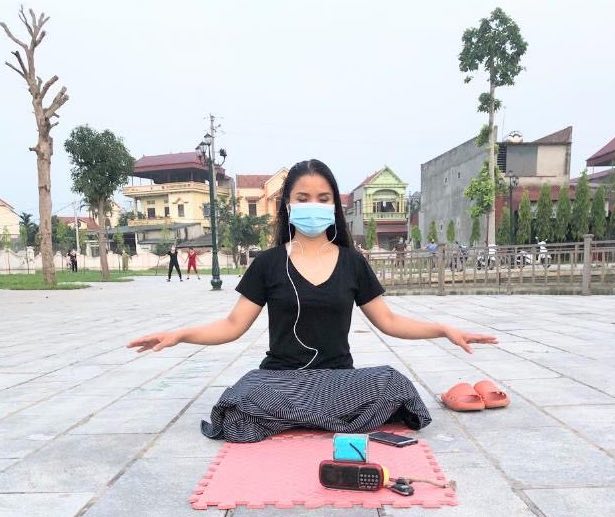 The Haunting Diagnosis
After the birth of her second daughter in 2015, Hien started to have a strange feeling in her body.
She noticed a lump on her right breast, which was initially small and hard, but in a short period of time, she could sense the lump had grown bigger. Experiencing unusual tiredness in her body, Hien went for a checkup at the Vietnam National Cancer Hospital and received the devastating news that she had stage-3 breast cancer.
"The diagnosis was a death sentence to me," Hien said. "I felt like I was falling into a deep hole and could not find the way out."
Doctors advised her to go in for immediate surgery, and Hien felt as if the world around her was collapsing. Worried over the future of her two young daughters, the young mother felt a sense of extreme hopelessness looming over her.
"I got the diagnosis one year after my mother-in-law passed away because of blood cancer," she said. "Everything collapsed before my eyes. I felt like it was the end for me. My family members were all in shock and despair."
Hien said her condition didn't show any promising improvements after the first surgery. She had already lost a lot of blood, and the tumor had grown bigger, and wider; the doctors suggested a second surgery. Hien recalled that the time of her surgery marked her mother-in-law's death anniversary. As everyone was occupied at home, Hien felt lonely and pitiful suffering in the hospital.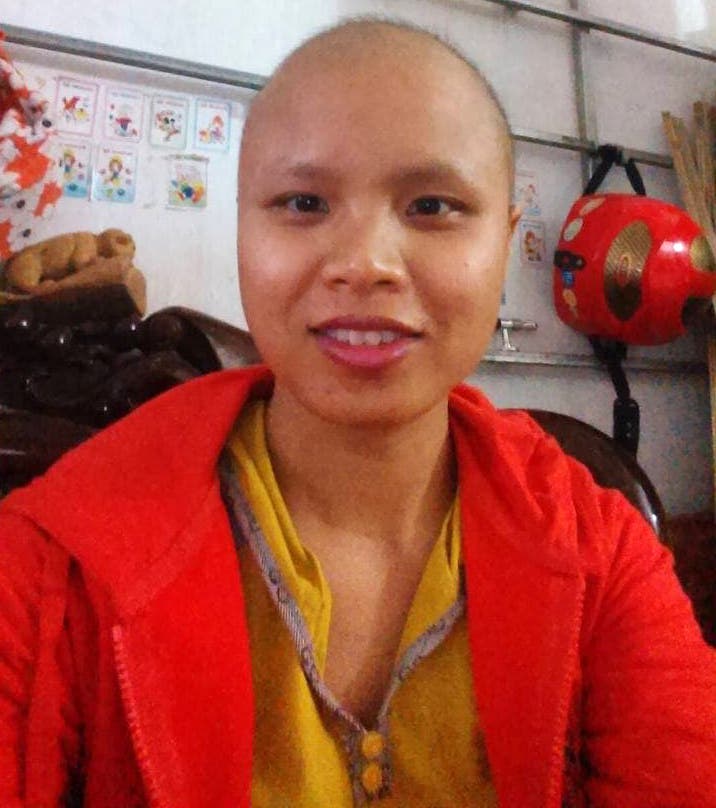 Hien described the period of chemotherapy as the "hardest part" of the cancer battle that wrecked her health, resulting in immense pain and fatigue.
"I endured eight sessions of chemical therapy, and my ovaries would not be functional for five years, which means I could not have babies for five years," she said.
The health trauma had left her with hardcore fears that dominated her mind; she fought hard to break out of the destructive traps of the mental and emotional challenges.
"I could not find any light to ward off my fears," she recalled. "The images of my own funeral and my daughters searching for their mom kept haunting me every night, and I could not sleep."
Looking at her husband and children, Hien's eyes would well up in despondence. Despite being tired both physically and mentally, she tried to pull through for her family. "I told myself to be strong and kept going without caring much about how much time I had left," Hien said.
However, during her last rounds of chemotherapy, Hien wanted to give up.
"My physical body and my mind had reached their limits after enduring suffering for so long," she said. "I constantly vomited for 48 hours and could not eat or drink anything. I remembered begging my husband to let me die.
"My family members were heartbroken witnessing my suffering. They looked at my two daughters and worried, thinking that my time was coming to an end."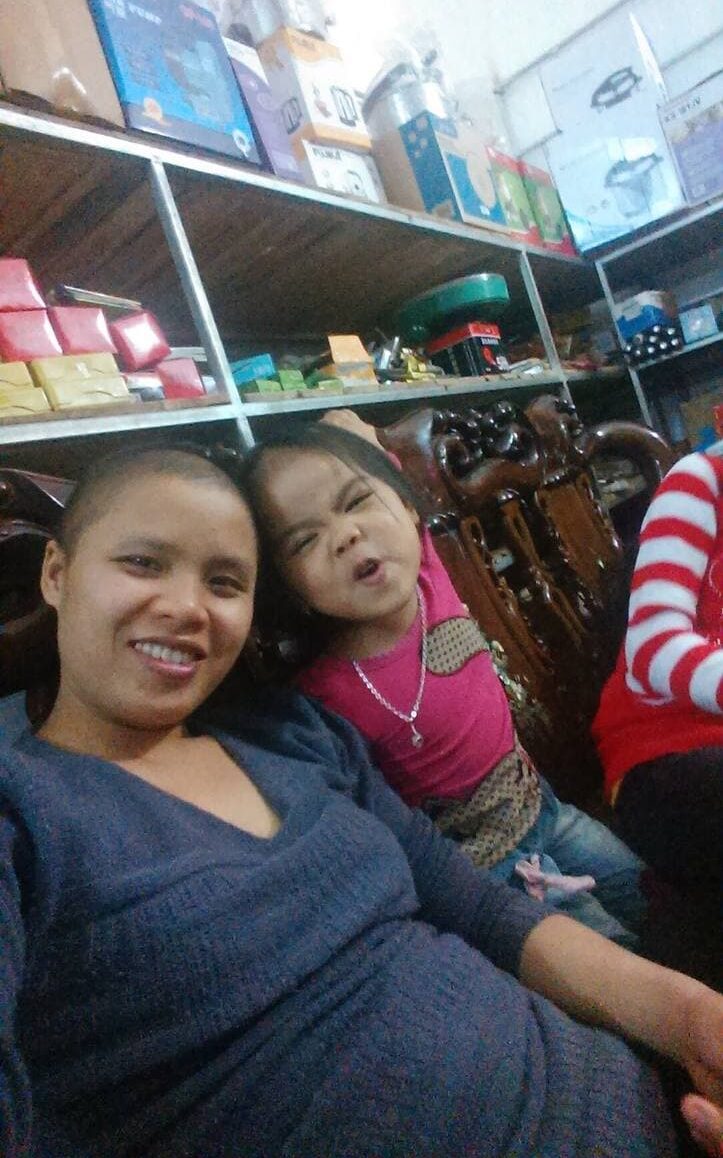 The Turning Point
After undergoing the eighth round of chemotherapy, in October 2015, Hien went home where she met her cousin, Minh Huyen Nguyen. The 64-year-old had just retired as a teacher back then and "looked much younger than her age."
Hien said that her cousin handed her the book titled "Zhuan Falun" and told her that this spiritual literature would help her out of the dark and difficult times.
"Zhuan Falun is the main book of Falun Gong, an ancient spiritual Buddhist practice that is based on the principles of truthfulness, compassion, and forbearance," Hien said.
"She carefully told me that this was the most precious book, that it would help me during this difficult time, and that I should read the book and believe in what was said in it."
Hien said that, prior to her battle with cancer, she didn't believe in spirituality and, like any nonbelievers, would not think much about things that were beyond science. However, after hearing about the "profound health benefits" that her cousin had experienced, Hien decided to give the spiritual practice a try, initially hoping to get some more days to live with her family.
"After reading the entire book, I felt my body was as light as a cloud. While sleeping, I felt as if my body could levitate," she recalled. "And the most miraculous part? All the diseases, the fears, and the obsession of dying, which had been haunting me, were now completely gone and no longer appeared in my mind."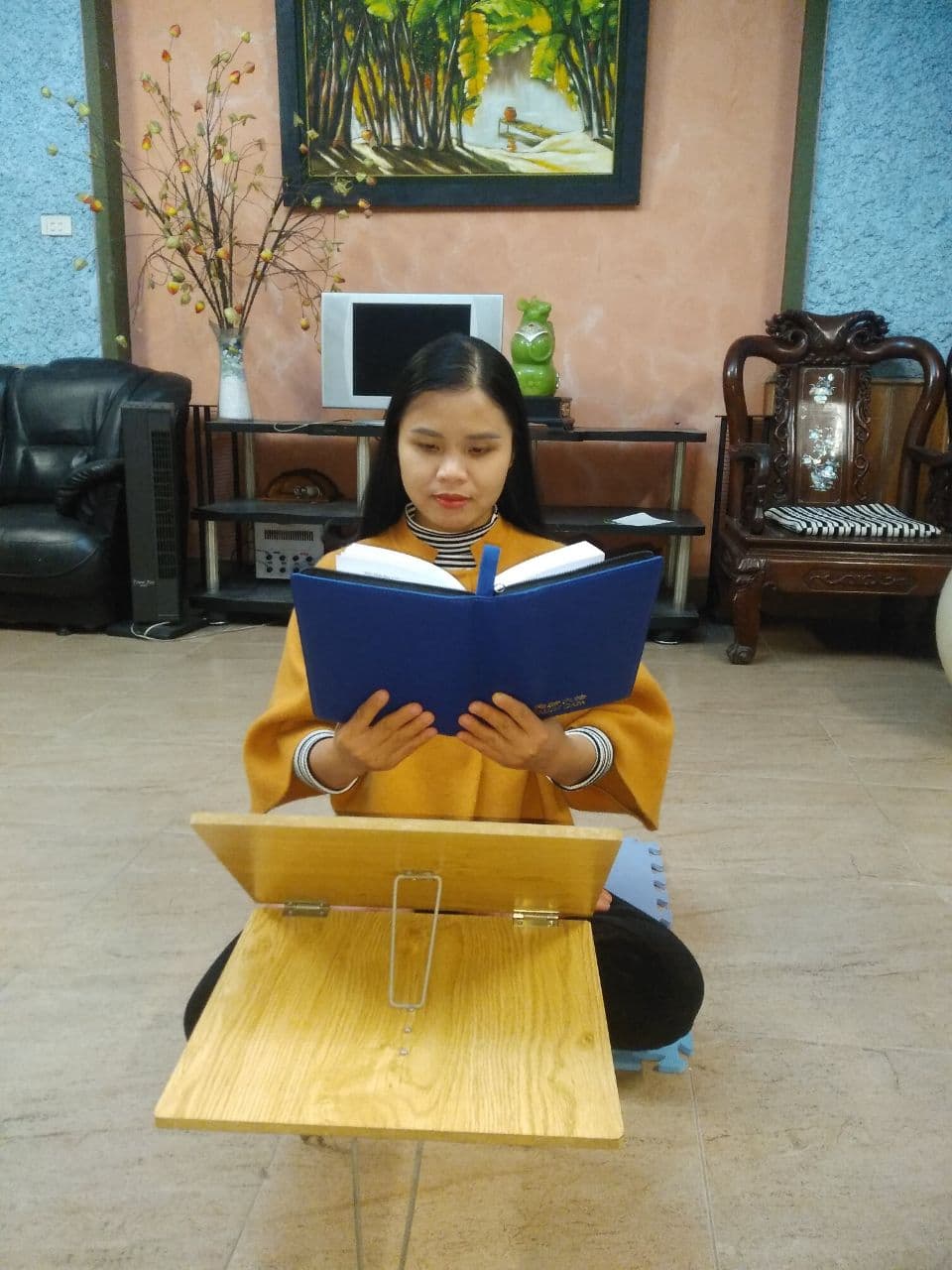 Hien said that by practicing Falun Gong's five gentle exercises, she began noticing "significant changes" in her body.
"My cancer disappeared right after I practiced Falun Gong," Hien said. "I could feel it from the significant changes inside my body. I had a checkup at a military hospital, and the doctor said my blood's statistics were much better than normal. This is truly a miracle.
"I was moved by the core principles taught in the book. My outlook on life and worldview has taken a 180-degree turn. I now believe in the existence of gods, that everything has its predestined relationship," she added.
'I Hope Everyone Can Be as Lucky as I Am'
Three months into practicing Falun Gong, Hien experienced "another miracle," as she calls it. She became pregnant with her third child despite the fact that doctors had already put her on the five-year estrogen disorder treatment plan by administering the first injection to terminate the function of her ovaries.
"I got the first injection of the treatment. My doctor advised me to not get pregnant or give birth, as it might increase the chance of having the cancer return and even cost me my life," she said.
"However, after I practiced Falun Gong, my physical and mental health had improved. I completely forgot that I was a patient. My pregnancy was neither permitted nor expected, but it was truly a miracle."
Hien decided to go ahead with her pregnancy, despite her family asking her to abort the child. "My family talked about women who were in the same situation and passed away before giving birth," she recalled.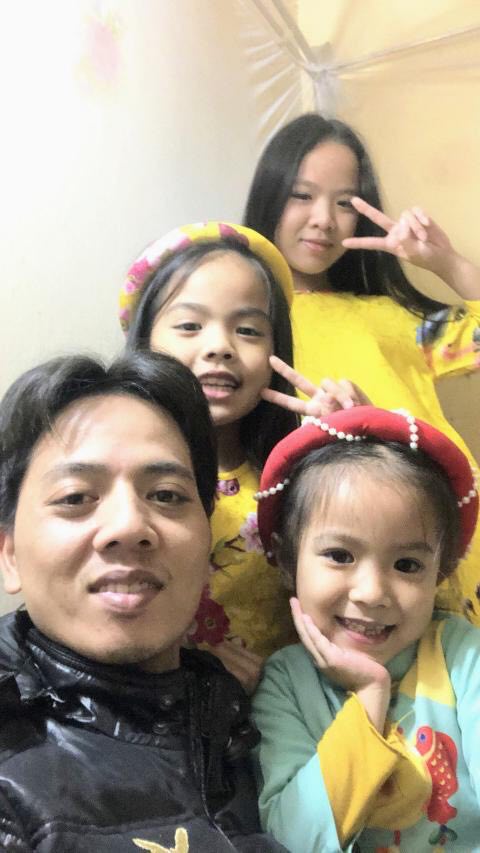 "The book Zhuan Falun teaches about the predestined relationship and the origins of lives, so I treasured the small being inside my womb and was aware that the baby was arranged to come to my life and my family.
"I decided to keep the baby. My husband supported my decision."
Hien said that, throughout her pregnancy, she was normal and fulfilled all her duties, looking after the family and completing household chores.
However, as she approached the due date, an X-ray revealed that the umbilical cord was wrapped around the baby's neck, and the medical staff suggested that she undergo surgery. Hien said she kept calm and held strong to her faith. A few hours later, a beautiful baby girl was born without any surgery, weighing 8.8 pounds (approx. 4 kg).
"Now my daughter is 4, healthy, smart, and lovely," she said. "The doctor, my relatives, and friends all witnessed the miracle of Falun Gong."
Having regained her health and life, Hien says she ensures to guide her children well and teach them the importance of holding tight to morality and faith.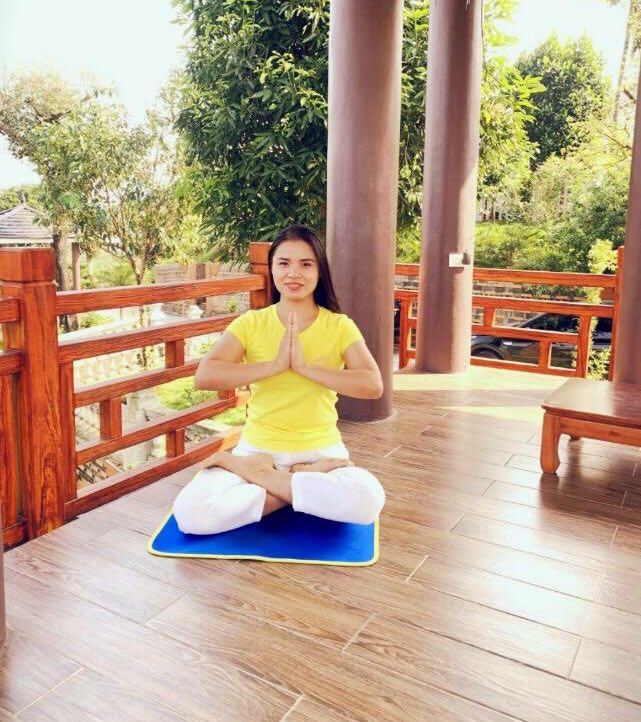 "I help my daughters to discern good from bad, to realize that everything has its negative and positive side. Gradually, they form the habit of correcting themselves during conflicts. Truthfulness, compassion, and forbearance have taken root in my daughters' souls.
To those who may be going through a battle similar to the one she overcame, Hien suggests to "plant the seeds of kindness in your family and for the whole world. May the power of compassion help you overcome everything."
"I hope that everyone can be as lucky as I am," Hien concluded.