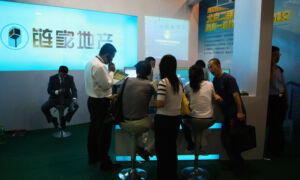 The Chinese billionaire entrepreneur who led brokerage services in the worlds' largest residential real estate market died of an unspecified illness on Thursday.
Zuo Hui, who founded the country's largest residential real estate brokerage company, passed away due to an "unexpected worsening of illness," on May 20, said the company's CEO. The company is working as usual and will announce the related matters and arrangements in two weeks.
"We are very saddened by the passing of Zuo and extend our deepest sympathies to his family," the company's chief executive Peng Yongdong said in a statement. "He made invaluable contributions to Beike and Lianjia and the industry over the past 20 years."
Zuo's business started in 2001 with the founding of the Lianjia brand. The brand became China's most popular property brokerage company—later incorporating into an integrated housing transaction and service platform through KE Holdings.
In 2018, KE Holdings launched Beike, an online housing platform matching buyers and sellers (similar to U.S.-based Redfin), and allowing Lianjia and other agencies to sell residential properties online.
Last August, the 2-year-old Beike went public with financial backing from the social media giant Tencent Holdings Ltd., SoftBank, and others.
Beike's IPO boosted Zuo's wealth to $15.5 billion, which was the largest IPO of any Chinese company since March 2018, according to Forbes' data.
With a net worth of $2.7 billion, the 50-year-old businessman ranks at 15 on the 2021 Forbes China Rich List—up from 145 last year.
On Thursday, KE's shares plunged by over 10 percent in pre-opening trading after the company announced his death.
KE was among the 34 tech giants summoned by China's top regulators of markets, cyberspace, and taxation in April. Authorities warned firms, including Alibaba, Tencent, and ByteDance to conduct self-inspections to rule out abuse of their market dominance.