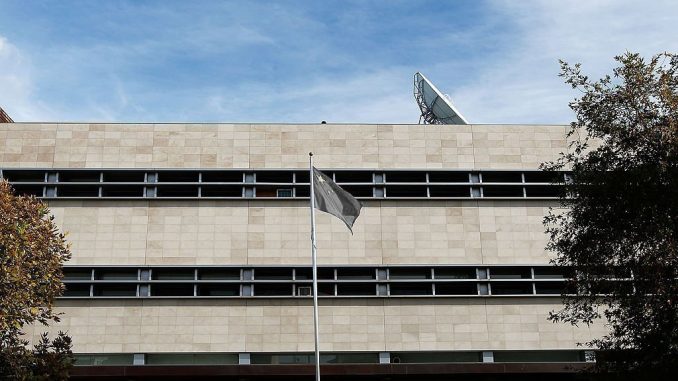 Western Australia's (WA) Premier Mark McGowan and Opposition Leader, the National Party's Mia Davies, have both welcomed the new Chinese Consul-General to Perth, saying the state's relationship with China is vital to the well-being of WA. 
Long Dingbin—a strong proponent of Xi Jinping's Belt and Road Initiative (BRI)—was positioned as the head of the Chinese consulate in Western Australia's capital, Perth, last month coming following a four-year term as the consul-general in Lahore, Pakistan, during where he oversaw the continued development of one of the CCP's biggest, multi-billion dollar BRI projects—the China-Pakistan Economic Corridor (CPEC).
Both the McGowan Labor Government and the opposition have expressed support towards a positive China-Australia relationship, stemming from Western Australia's economic dependence on China.
In 2020, 56 percent of WA's goods exports went solely to the Asian nation.
In an email to The Epoch Times, a Labor State Government spokesperson explained that WA must retain a good relationship with China. 
"It's vital Western Australia continues to retain a strong relationship with its biggest trading partner which as a result creates and supports WA jobs," the spokesperson said.
The Premier's office arranged an in-person meeting between Long and McGowan following the consul-general's arrival and quarantine. In an interview with The West Australian, Long said the Premier's kindness moved him.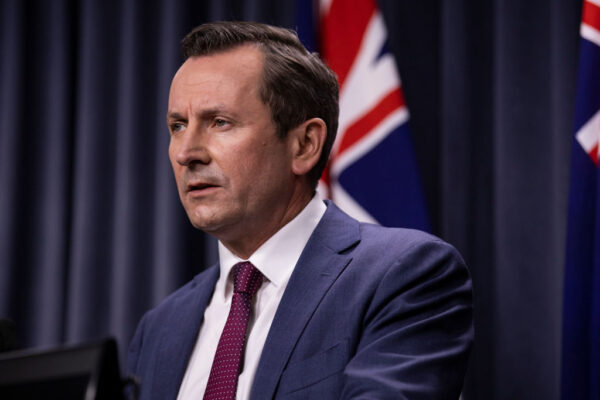 Opposition leader Mia Davies of the WA National Party also welcomed Long shortly after his arrival, reported the CCP's Ministry of Foreign Affairs.
"The National Party attaches great importance to the development of friendly cooperation with China and is willing to cooperate with Consul-General Long and China," the media release stated.
The media release had also said that Long praised the National Party for its "positive contribution to the development of China-Australia relations" and that the CCP was "willing to strengthen contacts and exchanges with all political parties, including the National Party, and jointly promote China."
The Epoch Times reached out to the Chinese Consulate in Perth for comment but did not receive a reply in time for publication.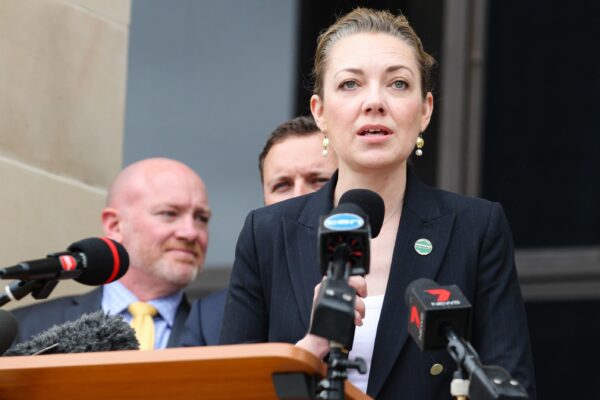 McGowan's and Davies' support of the consul-general comes despite souring Australia-China relations that have seen Australian barley and wine slapped with exorbitant import tariffs, as well as the outright barring of Australian coal.
The trade spat began after Australia called for an inquiry into the origins of the CCP virus, with tensions further exacerbating following the cancellation of a BRI deal between Beijing and Victoria—a decision which had Beijing subsequently suspend high-level economic dialogue with Australia.
Michael Shoebridge, Director of Defence, Strategy and National Security at the Australian Strategic Policy Institute, said that the push to remain strong trading companions under the pretext of economic advantage was not detached from other political consequences.
"Saying engagement with a foreign power has no strategic or foreign policy dimensions but is simply about jobs and economics is now patently untrue, particularly in the case of engaging with the China market and the Chinese government," Shoebridge told The Epoch Times.
In a welcome message as Perth's new consul-general, Long highlighted his aspirations to develop a strong relationship between China and Western Australia specifically.
"State/province cooperation constitutes an important foundation for China-Australia bilateral relations," Long said. "My colleagues and I are willing to work together with you and make contributions to the development of China-Australia Comprehensive Strategic Partnership and China-WA friendship."
Shoebridge said that Long's comments were indicative of political attempts at connecting China and Western Australia in a manner that was separate from the national Australia-China relationship.
"That's particularly obvious right now, as Consul General Long Dingbin will know that Beijing is refusing to meet Australian Federal Government ministers and that Beijing has just formally suspended the Strategic Economic Dialogue at ministerial level between China and Australia.
"Right now, Beijing is also using trade as a coercive weapon against Australia in ways that make a comprehensive strategic partnership nonsense."
However, Shoebridge pointed out that state-level cooperation between Beijing and Western Australia was highly unlikely to transpire without intervention from the Federal Government.
"Premier McGowan will understand the need for WA State policy on China to work within the Federal Government's China policy," he said. "That requirement is now even clearer than before with the passage and implementation of the Foreign Relations Act."
"A primary benefit of this law is ensuring that Australia has a cohesive national policy for engaging with the Chinese state, which, importantly, means that State governments cannot make policy and build relationships that are inconsistent with Australia's foreign policy interests."
Shoebridge added that Western Australia's biggest export to China—iron ore—has been protected from "Chinese state coercion" because of its overwhelming value to China's own economy.