A Conservative MP introduced a motion calling on the federal government and the House of Commons to recognize the importance of the oil and gas sector in Canada.
The motion, M-61 Support for Oil and Gas, introduced by Ziad Aboultaif to the House of Commons on April 20, consists of eight points including highlighting the infeasibility of replacing oil and gas, job creation, and tax revenue generated through the sector, and the use of tax and regulatory barriers against the industry.
In his speech to the House, Aboultaif said the oil and gas sector can provide jobs to offset the national unemployment rate of 9.4 percent for Canada in January, compared to 6.3 percent in the United States and 5 percent in the UK, according to data from the Organisation for Economic Co-operation and Development.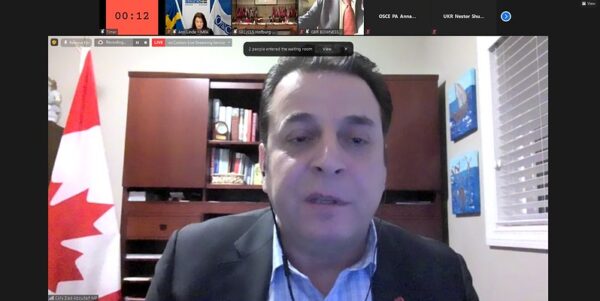 "It creates hundreds of thousands of well-paying jobs for Canadians and indigenous peoples, directly and indirectly related to the actual process of extracting and refining oil and gas products," the Conservative MP said.
According to a recent report by think tank Macdonald-Laurier Institute, a $10 billion investment in the oilsands would raise Canada's GDP by 0.5 percent. The corresponding increase in jobs would be 81,734 or 0.4 percent of all the jobs in Canada, whereas the increase in jobs from a $10 billion increase to production would lead to a gain of 38,237 jobs or 0.2 percent.
"The amount of revenue that this industry generates, that has also to be taken into place," Aboultaif told The Epoch Times. "The ability to produce or to have infrastructure jobs, infrastructure projects, with schools, with hospitals, to support the health care system, where will that money going to come from?" 
He added that the revenue will also help to run social programs in Canada properly.
In regards to replacing oil and gas with more environmentally sustainable options, Aboultaif said it's presently not technologically and economically feasible.
"You can never think to replace the oil and gas industry right away—it will take decades." 
But on April 23, Prime Minister Justin Trudeau announced Canada will enhance its greenhouse gas emissions reduction target under the Paris Agreement from 30 percent to 40-45 percent below 2005 levels, by 2030. The federal government also aims to achieve net-zero emissions by 2050.
A report published by the International Energy Agency (IEA) in May, however, states that a transition to clean energy technologies requires much more minerals to build and sustain them.
"A typical electric car requires six times the mineral inputs of a conventional car and an onshore wind plant requires nine times more mineral resources than a gas-fired plant," the report read. 
Among the mineral resources, "lithium, nickel, cobalt, manganese and graphite are crucial to battery performance, longevity and energy density," the report says. "Rare earth elements are essential for permanent magnets that are vital for wind turbines and EV motors. Electricity networks need a huge amount of copper and aluminium, with copper being a cornerstone for all electricity-related technologies."
Mark Mills, a senior fellow with the Manhattan Institute, said there is a "profound disconnect" between what's possible and aspirations from the federal government.
"It will take more than 10 years to even open mines to supply these materials," Mills told the Standing Committee on Industry, Science and Technology on May 13.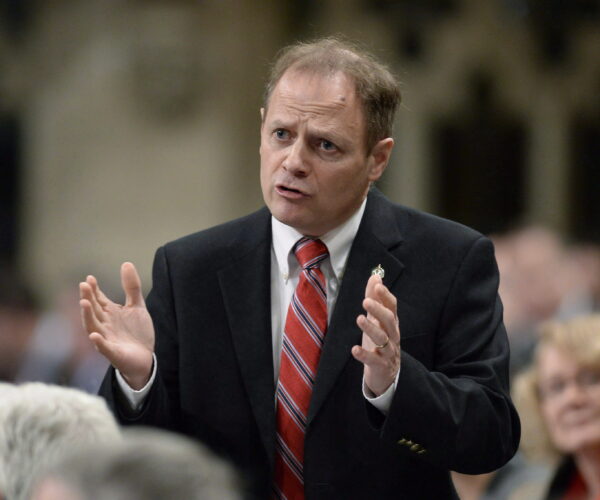 Liberal MP Kevin Lamoureux, parliamentary secretary to the Leader of the Government in the House of Commons, said in the process of transitioning to renewable energy, the federal government will continue to work with the energy workers.
"They are part of the solution. The energy sectors in the Prairies and Atlantic Canada have a very important role to play, not only from a national perspective but from an international perspective as well," Lamoureux said in the House of Commons on May 13.
Aboultaif questioned the effort by the federal government in supporting the sector.
"If the government wants to really support an industry, they would not present a bill like C-48," he said in the interview. "This is a tanker ban, which means it's shutting down the opportunities to export Alberta oil to the world."
Bill C-48, introduced in May 2017 and enacted as the Oil Tanker Moratorium Act in June 2019, bans ships holding over 12,500 metric tons of oil off British Columbia's northern coast.
The Act also establishes "an administration and enforcement regime that includes requirements to provide information and to follow directions and that provides for penalties of up to a maximum of five million dollars."
Moreover, the adoption of Bill C-69 by the federal government creates "complications, making it very difficult for any investors to come on board, and invest," the Conservative MP said.
Bill C-69, enacted as a law in June 2019, requires major infrastructure projects such as pipelines to undergo a federal review that includes "'social' impacts, gender implications and potential climate effects, which will further politicize and lengthen the process for future projects," according to think tank Fraser Institute.
With reporting from Rahul Vaidyanath.