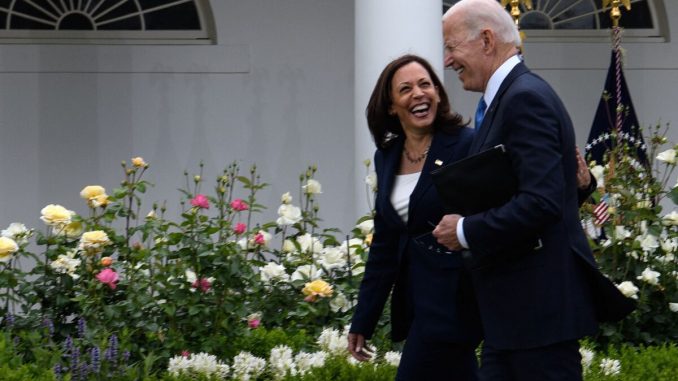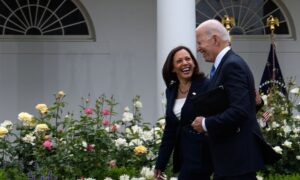 President Joe Biden and Vice President Kamala Harris released their 2020 tax returns on May 17, disclosing the incomes for themselves and their spouses for the year prior to their inauguration.
The disclosure came on Tax Day, the individual tax filing deadline for the vast majority of Americans.
Biden and First Lady Jill Biden earned a combined income of $607,336, according to a copy (pdf) of their tax return. The president and first lady paid 25.9 percent in federal taxes on their income, for a total of $157,414. They also paid $29,237 in state taxes in Delaware and Virginia.
The Bidens donated more than $30,000 to ten charities, about 5.1 percent of their income. The largest donation went to the Beau Biden Foundation, a charity dedicated to child abuse prevention.
Harris and First Gentleman Doug Emhoff earned $1,695,225 in 2020 and paid $621,893 in federal income tax, according to a copy (pdf) of their tax return. The tax payments amounted to more than one-third of their income, 36.7 percent. The vice president and the second gentleman paid an additional $182,001 in state taxes in California and the District of Columbia.
Harris and Emhoff contributed $27,006 to charity in 2020, less than 2 percent of their income, according to the tax documents.
The White House said in a press release that Monday's disclosure marks the 23rd year that Biden released his taxes and the 17th year that Harris has done so. Their predecessors, President Donald Trump and Vice President Mike Pence, broke with years of precedent and did not disclose their tax returns during their four years in office.
The White House also released financial disclosure forms for Biden and Harris on Monday. The Bidens hold more than $1 million in assets in an array of banks and investments accounts, their disclosure form (pdf) shows. Harris and Emhoff have more than $300,000 in cash across multiple banks, according to their disclosure forms (pdf).
"Neither the President nor the Vice President [has] any conflicts of interest," the White House said in a statement accompanying the release of the disclosure forms.