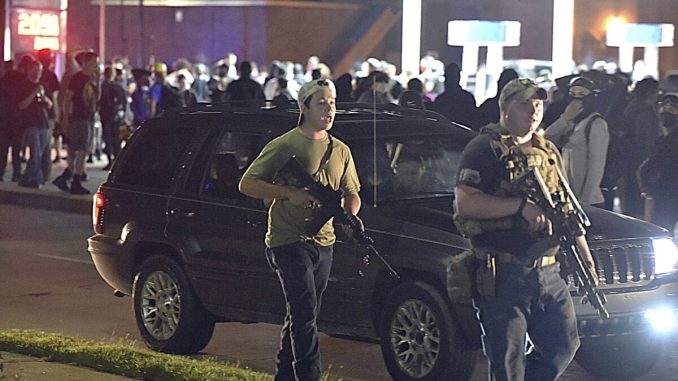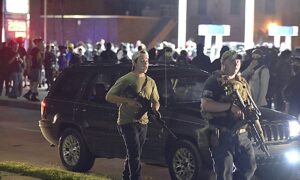 A former Norfolk, Virginia, police lieutenant who was fired by the department after donating to an anonymous fundraiser for Kyle Rittenhouse said that he was fired just days after he made the donation and is now seeking due process.
Norfolk Police Lt. William Kelly said that he was fired from the Norfolk Police Department in April and was left with a number of penalties, including no health insurance for his wife, who is sick with cancer, and their three children. Rittenhouse, meanwhile, faces several charges including murder and being in possession of a firearm after he was accused of fatally shooting two and injuring a third person during riots in Kenosha, Wisconsin, last year. The teen maintains he was defending himself.
"I thought I was a free man in America expressing his personal opinion to somebody, giving some words of encouragement and making a simple donation," Kelly told Fox News in a May 14 interview.
The 42-year-old told the network that he donated to GiveSendGo to help Rittenhouse and used his official police department email to do so. However, the donation was anonymous, he recalled.
Months later, Kelly said he was fired.
"I was getting ready for work one morning and I got a phone call from a fellow police officer who was working at the central desk," he recalled in the interview, coming after The Guardian reported on a "data breach" that showed Kelly had donated to Rittenhouse.
"I only read the portion that was in relation to me, and I immediately called my boss, let him know what had happened," Kelly said, adding that at the time, "I didn't think it was going to be that big of a deal."
"I didn't think that anything I said was egregious. I didn't think that my opinion was outside the realm of normal public discourse. So, I honestly did not think it was going to be a big deal," he remarked, adding that now, he knows that he should not have used his police email address.
Later that day, Kelly was interviewed by other police department officials and was transferred to another division.
Then, according to Kelly, he met Norfolk Police Chief Larry Boone, who "put his hands on my shoulders and didn't say anything for a while." After that, Kelly said, the chief "kind of patted my shoulder with his hand and said, 'Bad. We'll talk later.'"
Kelly said he emailed and sent text messages to Boone, who didn't respond. Days later, he was fired.
The City of Norfolk, in an April 20 news release, said that Kelly made "egregious comments" that "erode the trust between the Norfolk Police Department and those they are sworn to serve."
Kelly had written on Rittenhouse's defense fund: "God Bless. Thank you for your courage. Keep your head up. You've done nothing wrong. Every rank-and-file police officer supports you. Don't be discouraged by actions of the political class of law enforcement leadership."
Kelly, who worked in the internal affairs department, stated that the process to fire an officer typically is a long, drawn-out process.
"Being in internal affairs for so long as a sergeant and then again coming back as lieutenant, I knew that Internal Affairs investigations take months and months and months, sometimes over a year," he said. "I know that it takes months and months to go through the administrative process of scrutiny by different departments."
Kelly said that he has hired several lawyers, who have filed a grievance with the City of Norfolk over his termination and is seeking back pay, benefits, and reinstatement. The grievance, as reported by Fox News, includes a photo of Boone holding a Black Lives Matter banner during a protest last year.
"I engaged in speech which was private and anonymous but became public through no fault of my own, and which, when made public, upset a small number of vocal people for a very short time," Kelly wrote in the grievance. "The Chief of Police of Norfolk Police Department, in contract, has been permitted to parade through the streets of Norfolk, wearing his Norfolk Police Department uniform, holding a 'Black Lives Matter' sign while [marching] with a crowd protesting against police and law enforcement."
The Epoch Times has contacted the police department for comment.