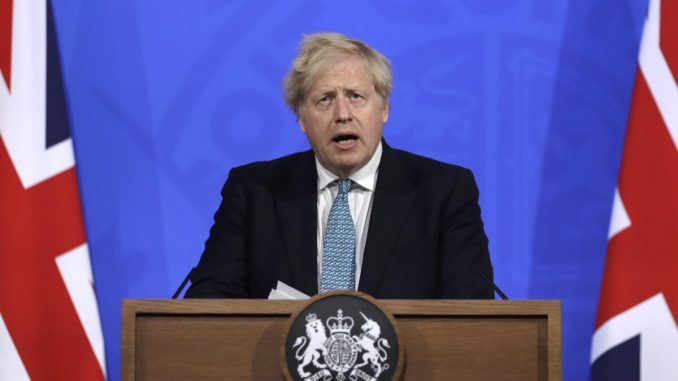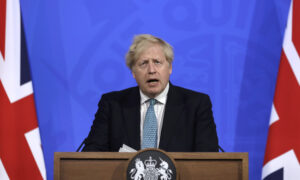 Prime Minister Boris Johnson has spoken against the "shameful racism" after anti-Semitic behaviour in London Street as the conflict between Israel and Islamic terrorist group Hamas continued into its eighth day.
"There is no place for antisemitism in our society. Ahead of Shavuot, I stand with Britain's Jews who should not have to endure the type of shameful racism we have seen today." Prime Minister wrote on Twitter on Sunday afternoon.
Earlier in the day, in a video posted on Twitter showing cars moving on a street with Palestinian flags on them, Slogans such as "[Expletive] the Jews, [expletive] their mothers, [expletive] their daughters" and "Rape their daughters" were heard through a loudspeaker.
"Finchley Road. North London. 2021. Genuinely terrifying, " the tweet reads.
Housing Minister Robert Jenrick reacted to the tweet, saying their behaviour was "vile."
"This, on the streets of London is deeply disturbing. Vile, criminal hatred like this must not be tolerated," Jenrick wrote on Twitter.
In a separate tweet on Sunday morning, Jenrick said such racist rhetoric "must stop, and be addressed if not."
"Whatever your view of the conflict in Israel and Gaza, there's no justification for inciting anti-Jewish or Muslim hatred," Jenrick wrote.
On Saturday, nine police officers were injured amid efforts to disperse crowds outside the Israeli Embassy in London.
Nine people were arrested on suspicion of violent disorder in London, the Metropolitan Police said.
A further four were arrested on suspicion of breaching the Health Protection Regulations, the force added.
The Met said small pockets of disorder had followed a largely peaceful demonstration.
Former Labour leader Jeremy Corbyn appeared alongside the Palestinian ambassador to the UK at a rally in support of the Palestinians, as the conflict with Israel continues.
Demonstrators chanted "free, free Palestine," and held banners calling for an end to the bombing of Hamas targets in Gaza by Israeli forces.
U.S. President Joe Biden on Saturday spoke with Israeli Prime Minister Benjamin Netanyahu to reiterate his strong support for Israel's right to defend itself against missile attacks from Hamas, for whom Iran has voiced support, and other terrorist groups.
Hamas, Islamic Jihad, and other terrorist groups have fired around 2,300 rockets from Gaza into Israel since Monday, according to the Israeli Defense Forces (IDF), which said about 1,000 rockets were intercepted by its missile defences but that 380 were misfired and into the Gaza Strip, adding to the death and injury of civilians in Gaza.
Israel has launched more than 1,000 precision air and artillery strikes aimed at Hamas and other terrorist targets that are often built close to civilian landmarks in the densely populated coastal strip.
The exchange of fire has killed at least 149 people killed in Gaza, including 41 children, and 10 people in Israel, including two children.
Janita Kan and PA contributed to this report.