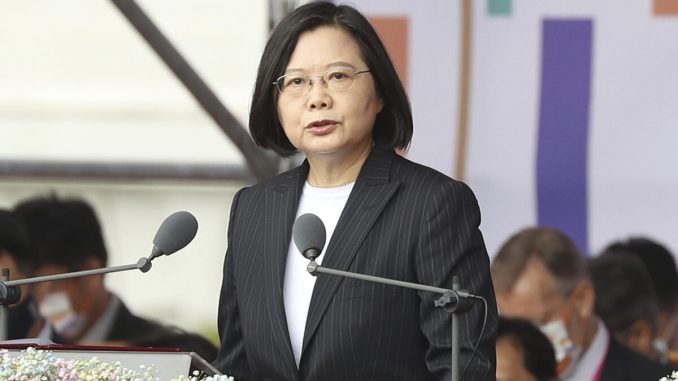 Despite China's intensifying military threats against Taiwan, the democratic island is "not alone," as it shares common values with many nations, a Taiwanese official said earlier this week.
During an exclusive interview in Taipei with The Epoch Times, Dr. Shiing Jer Twu, chairman of Taiwan's Development Center for Biotechnology, spoke about Beijing's ongoing threats to invade and subjugate free and democratic Taiwan.
This threat was highlighted recently by The Economist, which called Taiwan "the most dangerous place on Earth" on its front cover, due to concerns that communist China may attempt a military takeover of Taiwan in the near future, perhaps within the next six years, according to Admiral Phil Davidson, who was Commander of the U.S. Indo-Pacific Command until April.
But Twu pushed back on The Economist's characterization.
"The Economist says that Taiwan is the most dangerous [place on Earth]—I don't think that's right," he told The Epoch Times. He said that The Economist's headline is helpful, however, in informing readers that Taiwan needs increased support to defend itself against China's intensifying military build-up and aggression. "If this [news] is out, [people realize] 'We must help Taiwan more than now, otherwise it looks very dangerous,'" Twu stated.
The Chinese Communist Party (CCP), which claims self-ruled Taiwan as part of its territory, has in recent months been dialing up military aggression toward the island, which some analysts say is a test of the Biden administration to see whether it will take concrete action to respond. This year, the Chinese military has sent multiple aircraft into Taiwan's air defense identification zone (ADIZ) on a near-daily basis.
"If mainland China tries to attack Taiwan, of course we Taiwanese people must say that Taiwan is an independent country. We don't belong to you. You must not invade Taiwan. This is not right," said Twu, who is also Taiwan's former health minister, a lawmaker, and mayor of Chiayi, one of Taiwan's largest cities. "We must protect ourselves."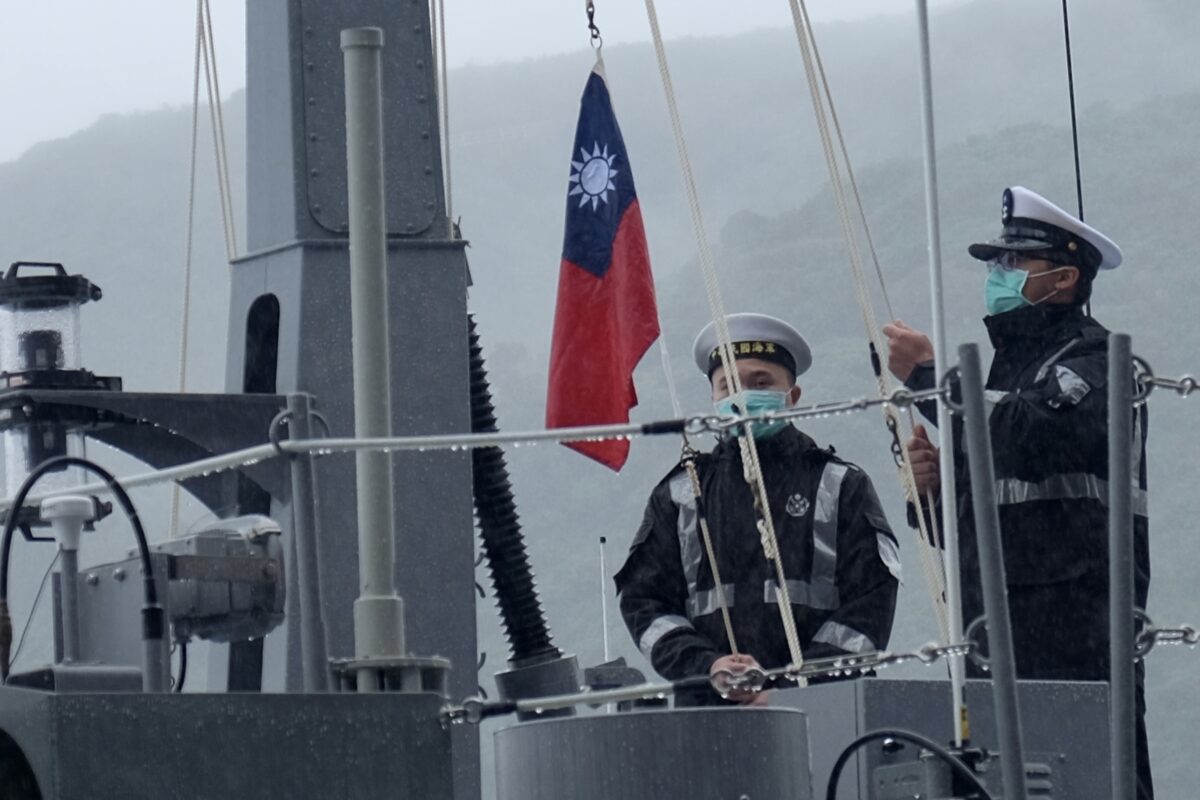 He cited Taiwan's key strategic location at the midpoint of the first island chain—stretching from the Kuril Islands and Japan to the island of Borneo in Indonesia—which separates mainland Asia from the open waters of the Pacific Ocean, as a key reason for communist China's continuing desire to invade and control Taiwan.
"The location of Taiwan, it is a very important place, especially for the United States, because the United States tries to make a 'first island chain' to stop or block communist China from coming out to invade other countries," Twu said. "If Taiwan is taken by communist China, then they can make this like a military base and attack other countries from here."
Twu also stated that the CCP sees Taiwan as a threat because of its success as a Mandarin-speaking democratic nation. "Taiwan is a democratic country and a showcase for the whole world," he said. "I think that communist China doesn't like this very much. Because we can show that democracy can be well practiced and well set up here in Taiwan."
Twu noted that the CCP, since its founding in 1949, has never controlled Taiwan despite its aspirational claim that Taiwan is part of its territory.
"China says [to Taiwan] 'You belong to us,'" Twu said. He then questioned, "How come Taiwan belongs to you? You were only set up in 1949, and you have never ruled Taiwan or set up anything in Taiwan. We have never paid any tax to you. In Taiwan, we have our army, we have our military, we have our parliament, we have our president, we have everything," he added.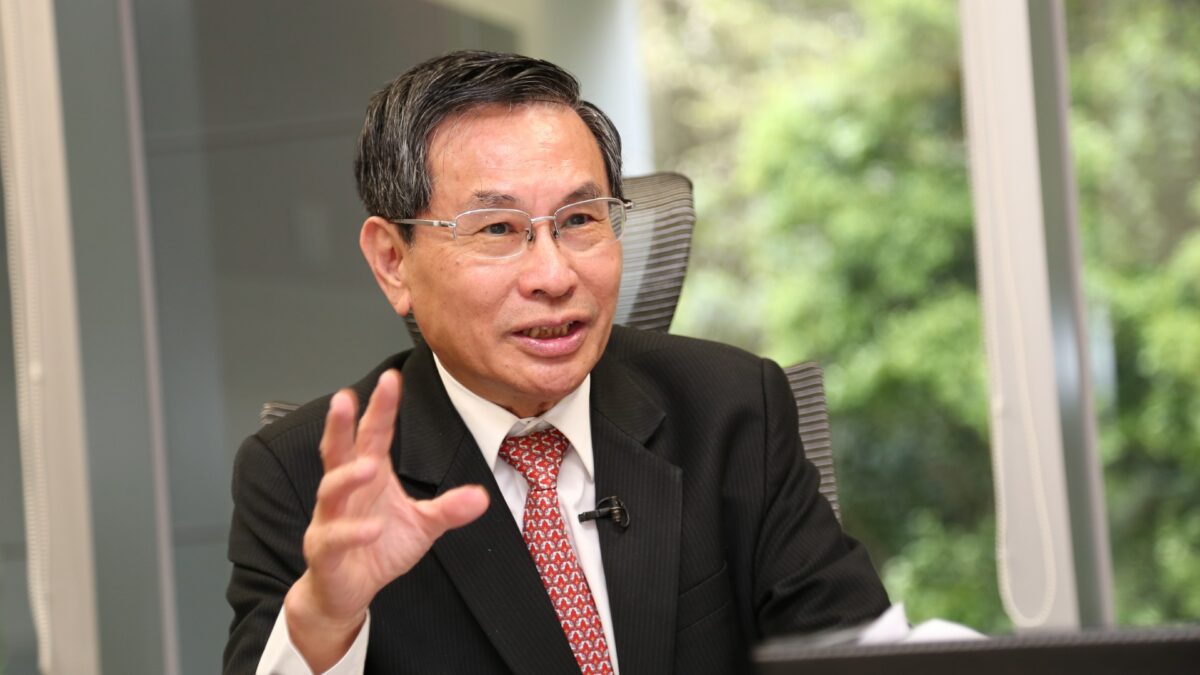 The CCP, which has been steadily building up its military, has rapidly escalated tensions in recent years, with increasing incursions by China's air force into Taiwan's ADIZ and military drills designed to prepare for an invasion of Taiwan.
Of this threat, Twu stated, "If communist China wants to invade Taiwan … it depends on the ability or capability: can [the People's Republic of China] take Taiwan?"
Twu acknowledged that China's military force is larger than Taiwan's but expressed skepticism about the CCP's ability to follow through on its threat, citing support for Taiwan from the United States and other allies.
"Because of democracy and the island chain, we are not alone," he said. "Taiwan does not only depend on the military force. Taiwan has friends, has good friends. We have the same democratic values, we have the same island chain values, this is very important."
Cathy He contributed to this report.