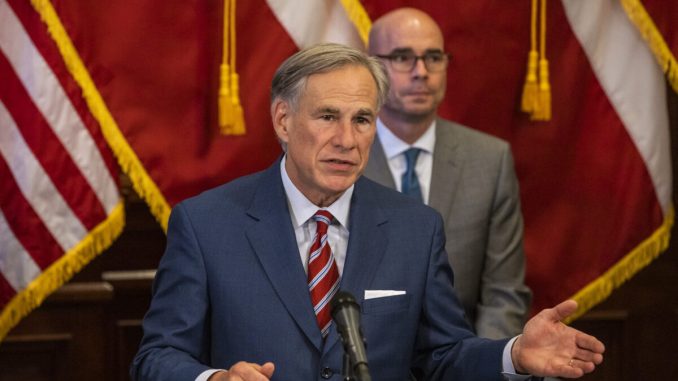 Texas Gov. Greg Abbot is expected to sign into law a bill that bans abortions after a fetal heartbeat can be detected, which can occur as early as six weeks into a pregnancy.
Texas Senate Bill 8, also known as the Texas Heartbeat Act or "heartbeat bill" was passed in the state Senate 18-12 on Thursday, and awaits Abbott's signature. The Republican governor has indicated that he will sign the bill on the same day.
"The Texas Legislature PASSES the heartbeat bill," Abbot wrote on Twitter. "It's now on its way to my desk for signing."
State Sen. Eddie Lucio Jr., one of two Democrats who voted in support of the bill, told The Dallas Morning News: "I hope that we can continue to do our best to make sure that those soon to be born babies have an opportunity to be born and live in our world."
The Texas legislation differs from the other states' heartbeat law in that the state of Texas is forbidden from enforcing the ban on abortion. Instead, private citizens—except for the individual who impregnated the woman through rape or incest—may file lawsuits against doctors, clinics, and anyone who "knowingly engages in conduct that aids or abets the performance or inducement of an abortion, including paying for or reimbursing the costs of an abortion through insurance or otherwise, if the abortion is performed or induced in violation of this chapter, regardless of whether the person knew or should have known that the abortion would be performed or induced in violation of this chapter."
The bill does not include an exception for rape or incest besides in cases where the woman's life is endangered.
"The Texas Heartbeat Act is novel in approach, allowing for citizens to hold abortionists accountable through private lawsuits," pro-life group Texas Right to Life said in a statement, adding that the bill did not "punish women who obtain abortions."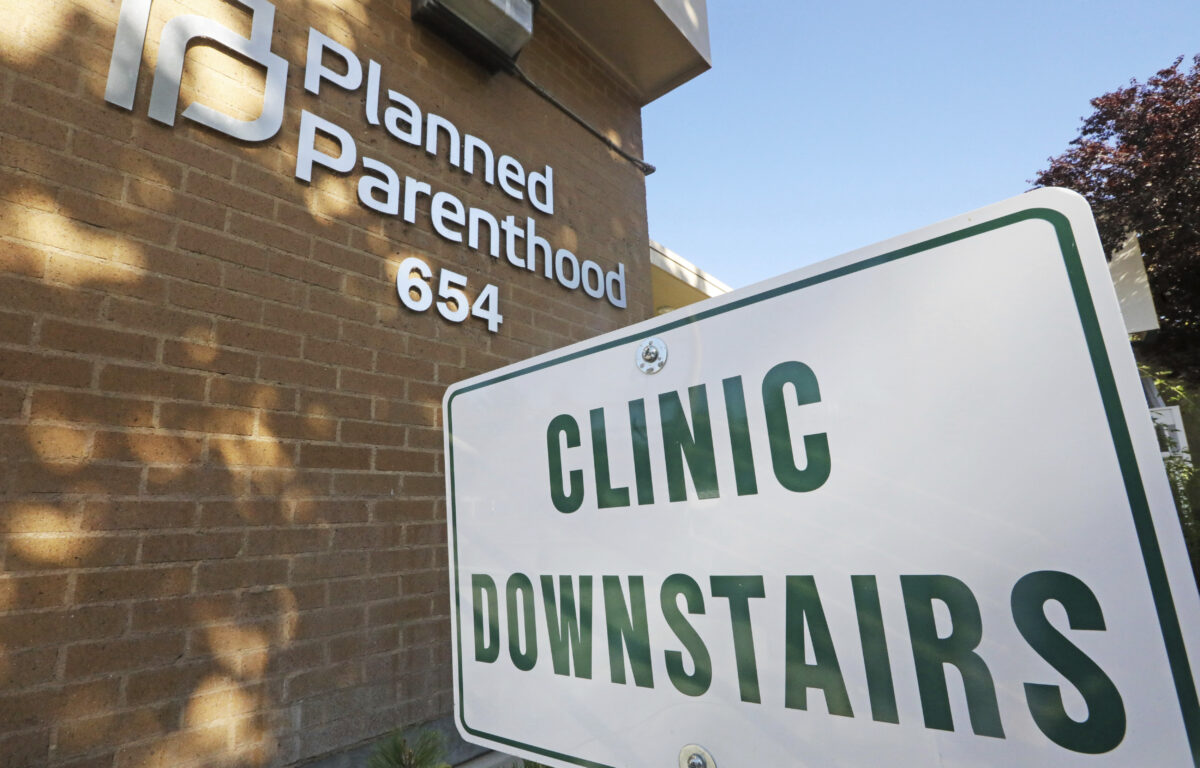 Planned Parenthood said that it will challenge the bill if it becomes law. The one billion dollar organization continued to operate as an "essential" business during the pandemic offering abortion and other services.
"We want to make one thing clear: Planned Parenthood will continue to fight for the RIGHT to abortion access, no matter what," the organization said in a tweet.
The American Civil Liberties Union (ACLU) of Texas also said that it will fight the bill.
"Texas lawmakers have passed extreme legislation that would ban abortion as early as 6 weeks," the group said. "But let's be clear: this dangerous bill is unconstitutional, abortion in Texas is still legal, and we will keep fighting."
There has been misinformation spread from some opponents of the bill, including the ACLU, which said that the bill allowed anyone to sue.
"This bill is so extreme it would allow anyone in the country—wherever they are—to bring a lawsuit in Texas for violating the law. This means a rapist who impregnates a teenager seeking an abortion in Texas, could sue the doctor who performs it," the organization said in a statement.
The bill states the opposite of what opponents claim, "notwithstanding any other law, a civil action under this section may not be brought by a person who impregnated the abortion patient through an act of rape, sexual assault, incest, or any other act prohibited by Sections 22.011, 22.021, or 25.02, Penal Code."
The bill will take effect on Sept. 1 if signed into law.
States Tightening Abortion Restrictions
According to the pro-choice research and policy organization Guttmacher Institute, 61 abortion restrictions have passed in 13 states since Jan. 1. Within four days between April 26-29, about 28 abortion restrictions were signed into law in seven states, accounting for 46 percent of all legislation passed this year.
In Montana, three bills were signed by Republican Gov. Greg Gianforte on April 26 banning abortion beginning at 20 weeks, requiring the abortion provider to inform patients of the opportunity to view an ultrasound and hear a fetal heartbeat of the unborn child before potentially having an abortion, and regulating how abortion-inducing drugs are administered.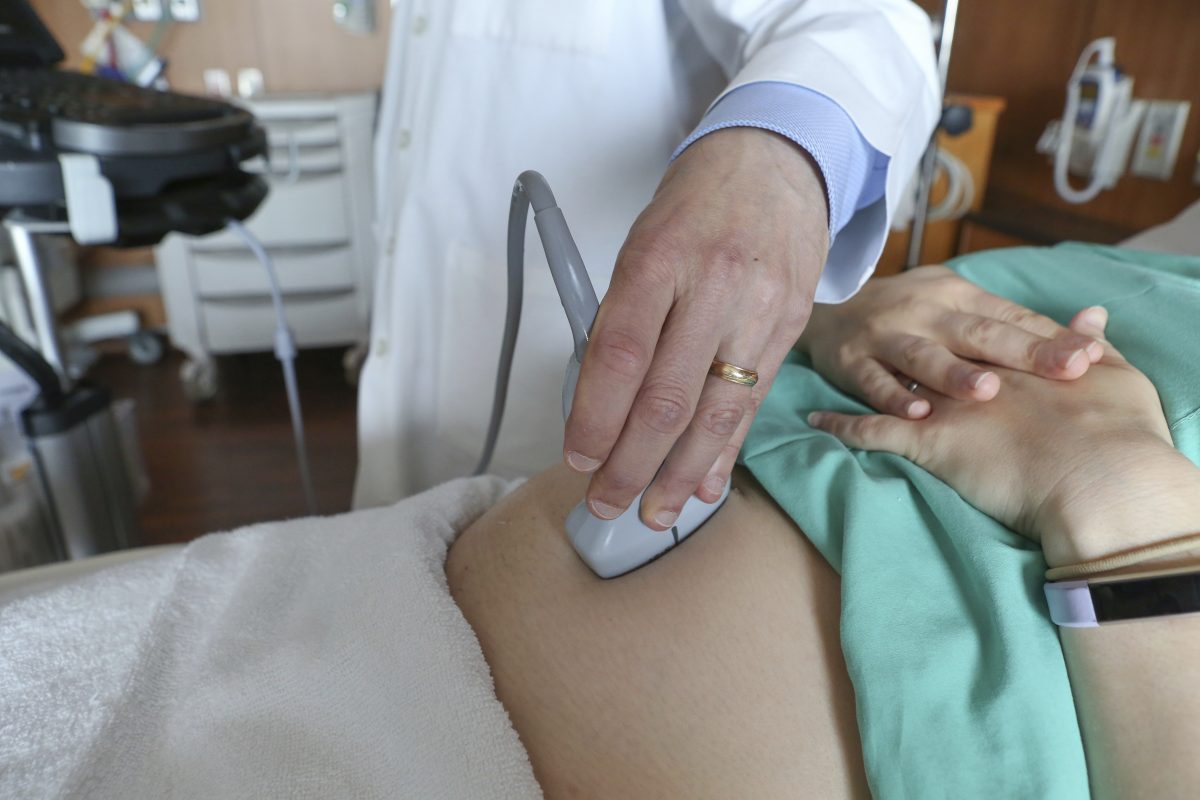 While in Oklahoma, Gov. Kevin Stitt, a Republican, also signed three bills into law that go into effect on Nov. 1. The bills signed into law on April 27 prohibits an abortion if a fetal heartbeat is detected except when the woman's life is in danger, requiring abortions to be performed only by a board-certified obstetrician-gynecologist, and suspending a doctor's license for at least one year if they perform abortions in violation under certain circumstances.
On April 29, Indiana Gov. Eric Holcomb signed House Bill 177 that requires abortion providers to inform patients that they may discontinue the abortion-inducing drug after they had taken the first of the two pills procedure. The law goes into effect in July.
In Idaho, Gov. Brad Little, also a Republican, signed House Bill 366 (pdf) into law on April 27, banning abortion after the fetal heartbeat is detected, except in the case of a medical emergency or the pregnancy resulted from rape or incest.
Also on April 27, Republican Gov. Doug Ducey of Arizona signed Senate Bill 1457 (pdf) that bans abortions of an unborn child with a genetic abnormality, prohibits mail delivery of the abortion-inducing drug, and prohibits state funds to go toward organizations that provide abortion "unless an abortion is necessary to save the life of the woman having the abortion."
At the beginning of April, Wyoming Gov. Mark Gordon, a Republican, signed the Born Alive Infant-Means of Care (SF34) bill that ensures any baby born alive following a failed abortion receives similar care as any other infant born alive. The law takes effect on July 1.