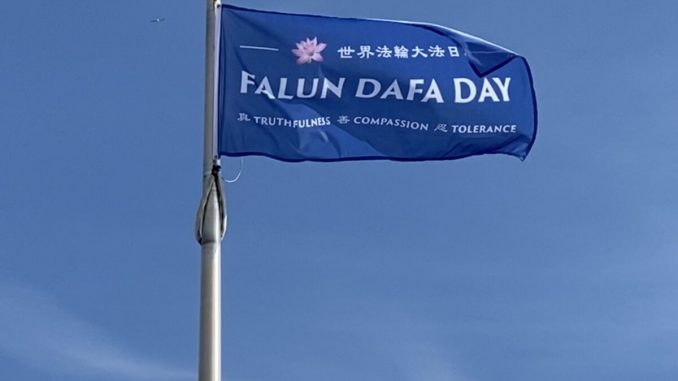 Irish lawmakers have joined officials from around the world in sending messages to commemorate World Falun Dafa Day.
Falun Dafa, also known as Falun Gong, is a spiritual discipline with slow meditative exercises and moral teachings centered on the principles of truthfulness, compassion, and forbearance. On May 13, 1992, Li Hongzhi, the founder of the practice, introduced the discipline to the public in northeastern China. Li's birthday falls on the same day.
Since 2000, May 13 has been celebrated by Falun Gong adherents and supporters as the World Falun Dafa Day. A year earlier on July 20, the Chinese regime launched a brutal persecution against adherents in China that has continued to this day.
Twenty-three cross-party Senators and TDs (Teachta Dála, member of Irish Parliament) from Ireland have extended their good wishes to Falun Gong adherents and condemned the ongoing persecution.
Independent TD Michael Lowry said he greatly admires the "contribution that Falun Dafa has made and continues to make to the promotion of a healthier and more harmonious world for all."
Independent Senator David Norris, a former presidential candidate, said that it gives him "great pleasure to congratulate all practitioners who have benefitted from the daily ritual of Falun Dafa."
"Its core principles of truthfulness, compassion, tolerance and forbearance are principles which all humanity should espouse. If we follow the principles of Falun Dafa, cultural boundaries will be transcended and the world will be a healthier and harmonious place," Norris wrote in a statement.
"However it grieves me to know that the practitioners of Falun Dafa have suffered for their faith at the hands of the Chinese authorities. This must not be allowed to continue. I urge the world's leaders to come on board and protect those suffering as a result of their faith, intolerance must be eradicated," the statement reads.
Green Party Senator Róisín Garvey said that it seems like madness to her that anyone would ever fear Falun Gong or feel the need to suppress it.
"It was a good 20 years ago when I first heard of it and the torture and persecutions. It's a disgrace that in this day and age such horrors continue around something so good for bringing both inner and outer harmony, which we need more than ever globally," Garvey said in a statement.
"Thank you for your continued efforts and for the jewel that I now have in my office to remind me to try and be more compassionate and positive," she said, referring to a charm gifted by Falun Gong practitioners with a lotus flower made of colourful beads and a tag with the principles of Falun Dafa printed on it.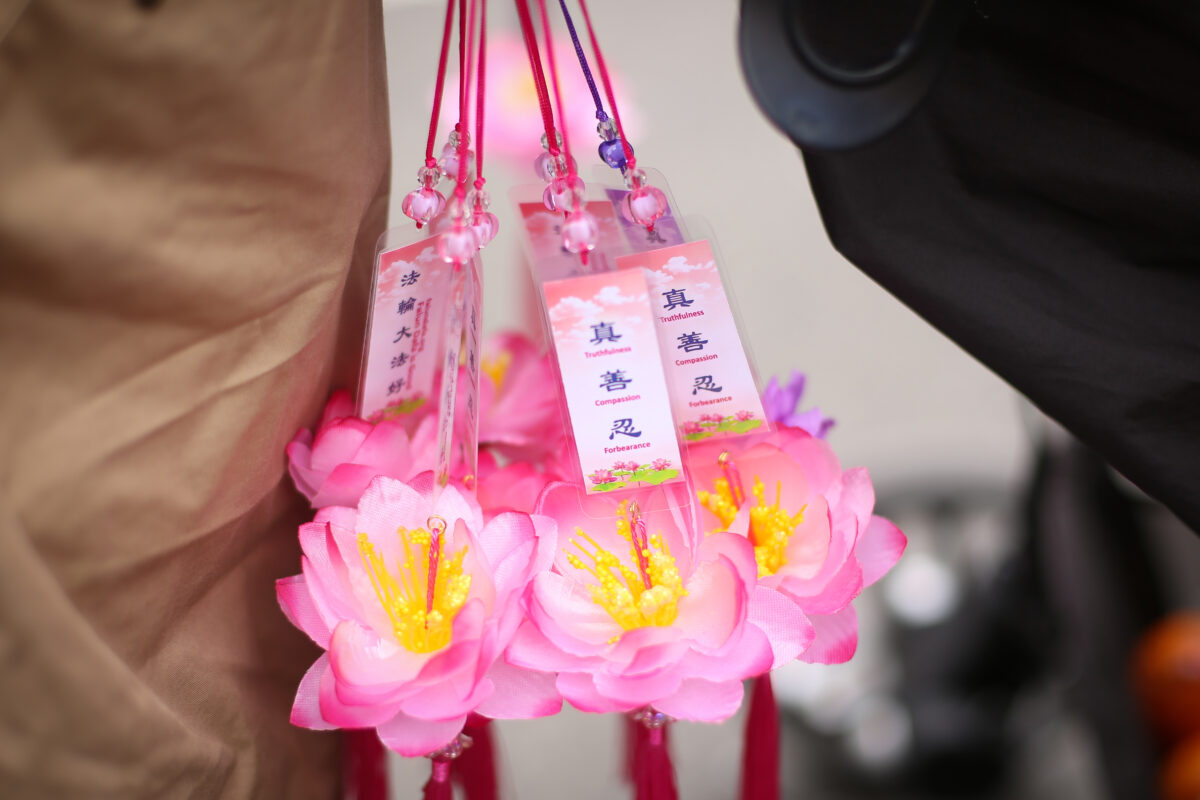 Independent TD Michael Healy-Rae also welcomed the many health benefits that Falun Dafa offers, and said that democratic nations like Ireland will speak up for those persecuted in China.
"Unfortunately Falun Dafa is not accepted by the Chinese authorities since 1999 as the leader at the time felt Falun Dafa's emphasis on moral living and traditional Chinese culture were a threat to the atheist communist regime. This persecution of the practitioners continues," Healy-Rae said in a statement.
"Falun Dafa practitioners continue to practice from their homes. With the support of other democratic nations like Ireland, these persecuted people will have their voices heard and truths spoken," he wrote.
TD Catherine Murphy, one of the joint leaders of the Social Democrats Party, extended her best wishes and support on behalf of her party.
"The Social Democrats wish you all the best with the future success of your resistance movement—composed of bold individual acts in spite of great personal risks—which continues to constitute what is probably today's largest nonviolent underground movement in the world," her statement reads.
Another Social Democrats TD Cian O'Callaghan said that what is happening to Falun Gong practitioners is "absolutely appalling" and that he had raised the issue with the Minister for Foreign Affairs.
Others sent messages of support include the Minister of State for Community development and Charities Joe O'Brien, and lawmakers from Fianna Fáil, Fine Gael, Sinn Féin, Independents 4 Change, and Solidarity–People Before Profit.
On May 12, U.S. State Department decried the Chinese Communist Party (CCP)'s extensive abuses against people of faith from Uyghur Muslims to Christians to Falun Gong practitioners, and sanctioned a CCP official for persecuting Falun Gong.
Frank Fang, Cathy He, and Eva Fu contributed to this report.