Domestic security emerged as a major priority in the recent federal budget, with the Australian government pouring close to $2 billion into the country's leading spy agency and efforts to combat international crime and cyberattacks.
"To keep Australians safe from these threats—whether domestic or foreign—the government is providing an additional $1.9 billion over the decade to strengthen our national security, law enforcement, and intelligence agencies," Treasurer Josh Frydenberg told Parliament during Tuesday night's budget speech.
"We also need to be prepared for a world that is less stable and more contested," he added.
"This is why we are investing $270 billion over 10 years in our defence capability," the treasurer said, referring to last year's 2020 Strategic Update, which saw the federal government pledge increased funding to the Australian Defence Force.
Australia's domestic spy agency will receive the lion's share of the $1.9 billion pledge from the government, with $1.3 billion allocated to the Australian Security and Intelligence Organisation (ASIO) over the next decade.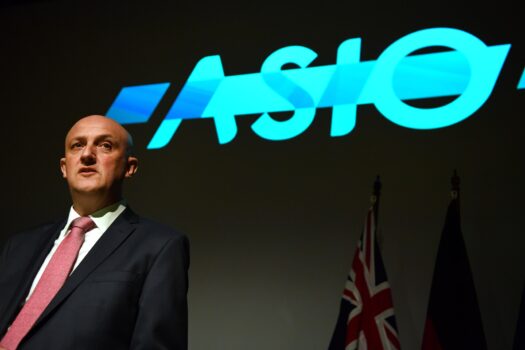 "This funding boost will ensure that ASIO can significantly enhance its capability to identify and respond to threats," according to a statement from Home Affairs Minister Karen Andrews and Immigration Minister Alex Hawke.
"It will also enable ASIO to respond to challenges posed by rapid technological change, particularly through leveraging the Australian technology industry."
ASIO has been on a hiring spree in recent years as the agency is set to expand, along with the Australian Federal Police (AFP), by another 300 personnel.
The Australian Criminal Intelligence Commission (ACIC) will receive an additional $51.8 million to combat transnational crime, and $59.9 million will be allocated to AFP over four years to tackle child exploitation.
This investment builds on the $300.2 million budgeted for the AFP in the previous 2020-21 Budget and will be divvied up between efforts to disrupt criminal activities involving child sexual abuse, including targeting cash flow, live streaming, and intercepting material.
The government is also bolstering its offshore and onshore detention facilities, pledging $464.7 million to increase capacity, as well as $38.1 million to continue strengthening Operation Sovereign Borders, aimed at stopping illegal asylum seekers.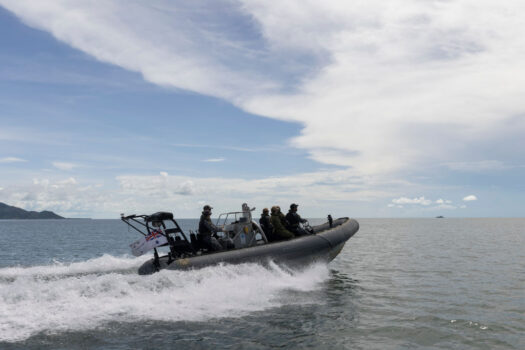 The security of Australia's 5G and future 6G networks will be backed by a $33.5 million investment that will go towards developing and commercialising data security solutions.
While $42.4 million will go towards improving security arrangements for critical infrastructure assets to protect against cyberattacks. Cybersecurity has made headlines in recent years following attacks on the Parliamentary networks and government departments.
Matt Warren, professor of cybersecurity at the Royal Melbourne Institute of Technology, commended the government's focus on national security, saying this level of spending was the "new normal."
"Australia is facing a range of new security threats, including cyber. An increase in funding for ASIO and cybersecurity is for protecting Australia," he told The Epoch Times.