NEW YORK—Nothing catches one's eyes like sunny golden hues that brighten up the Big Apple.
On May 13, marking the World Falun Dafa Day and the 29th anniversary since the spiritual discipline of Falun Gong first came to the public, 2,500 adherents wearing bright yellow shirts marched across Manhattan, a rare sight since the pandemic hit early last year.
"It's like a golden dragon winding right through the heart of New York," said Michael Fitzgerald, who sat watching as the parade proceeded from Katharine Hepburn Garden.
To the participants, a sizable number of them survivors of a bloody suppression under communist China, the gathering was an opportunity to celebrate decades of perseverance and to call for greater awareness from international society. Standing up for the beliefs that have sustained them, they said, is crucial not just for their faith alone, but for humanity as a whole.
"Defending morality and humanity, only then will people have hope … and will our society stabilize," said Falun Gong practitioner Li Meifang.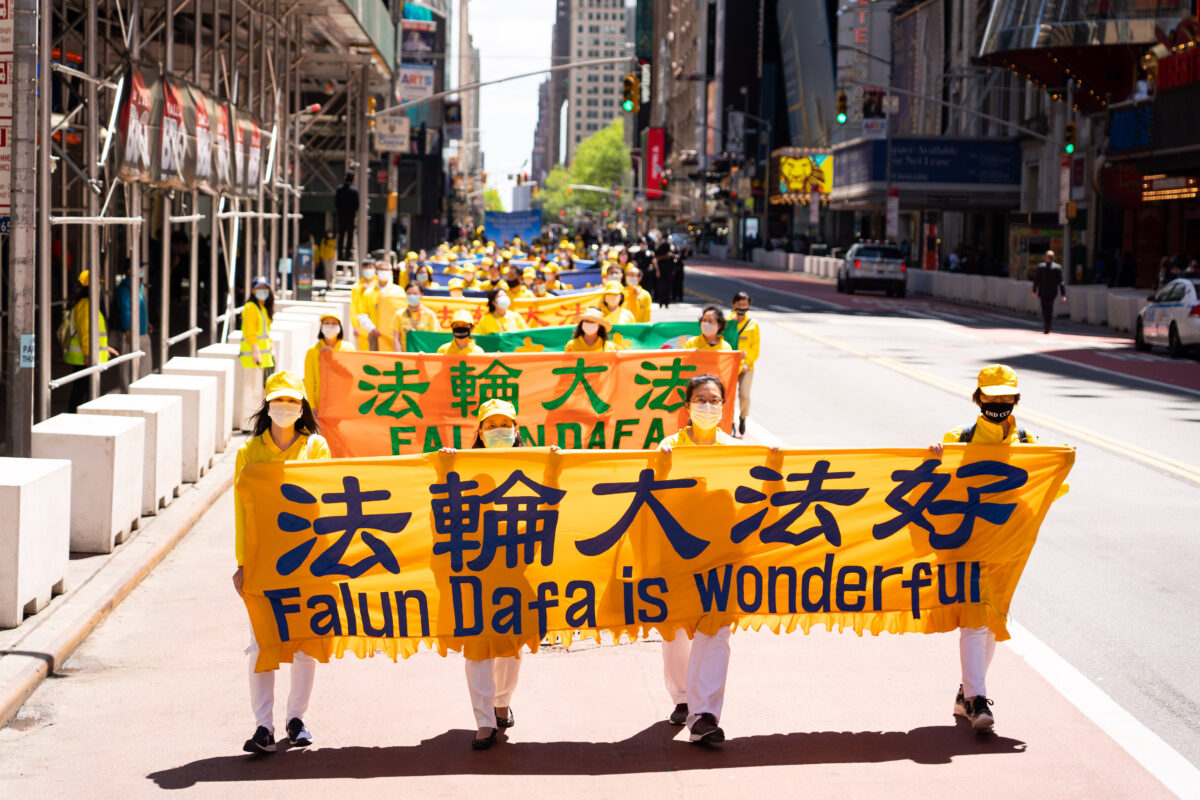 Falun Gong, a meditation discipline first introduced in northern China in 1992, features three core principles, truthfulness, compassion, and tolerance, along with a set of slow-moving exercises meant to uplift both mental and physical health.
Around 70-100 million people had taken up the practice by 1999, when the atheist Chinese regime saw such immense popularity as a threat to its rule. Beginning from July that year, millions have been thrown into jail or other detention facilities, where they have been punished with torture and slave labor, and have had their organs harvested, killing them, for persisting in their faith.
"They wanted us to 'transform.' Transform to what?" said Li, referring to one regime tactic called "transformation through education." This often involves practitioners being tortured and forced to watch propaganda videos and write so-called repentance statements promising never to practice Falun Gong again.
"If we turn back against truthfulness, compassion, and tolerance, turn back against humanity, turn back against what's upright, then we would be turning wicked," she said. "This is completely unacceptable."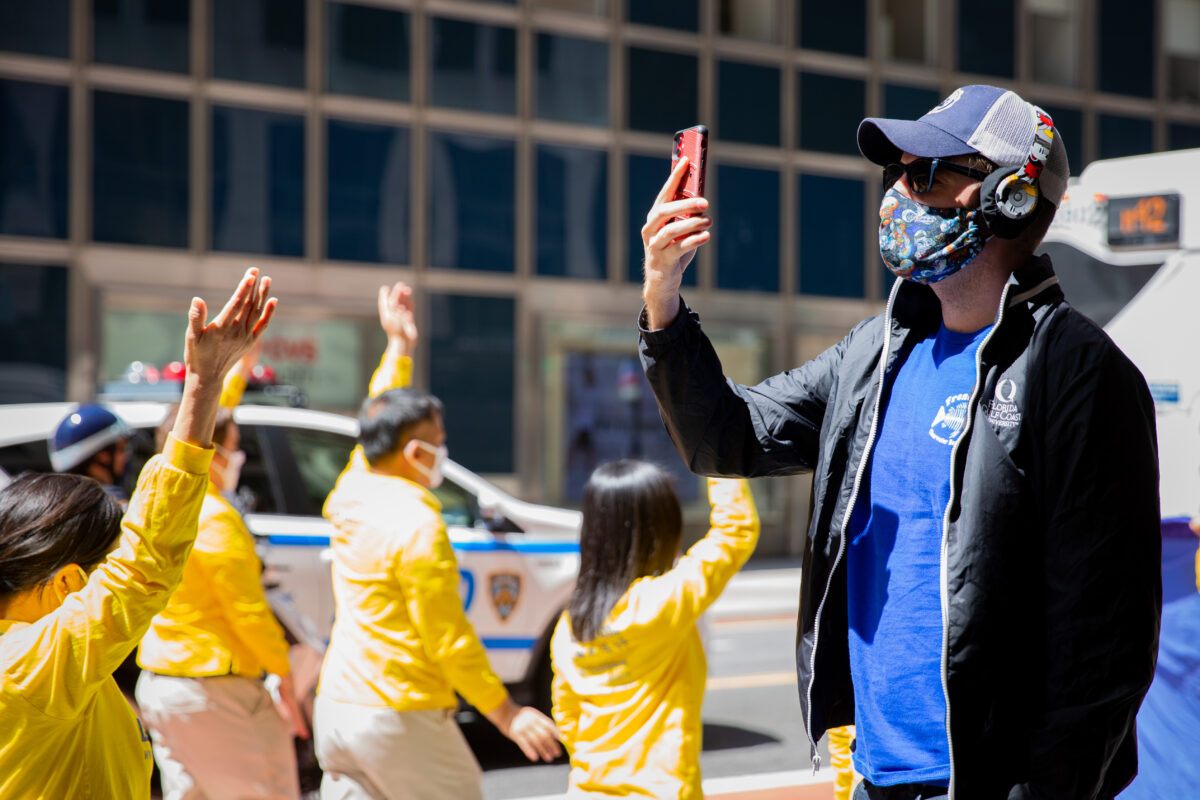 Tears wet her cheeks as she began to recall the grueling years under persecution.
"Toxic drugs, jails, handcuffs, shackles, they have used it all," she said.
Now 71 years old, Li had spent the better part of 15 years in China in detention or in hiding, until she fled to New York in 2014. She experienced at least a dozen arrests.
In one labor camp, the guards force fed her two pots of unknown liquid and after that she lost awareness of everything, she said.
"When I saw people, I only knew to wear a silly smile," she said. She once memorized the preface of "Zhuan Falun," the main teaching of the practice. But after that, she could at most muster up the first two sentences of the article, she said.