Israeli jets on Wednesday flattened a 14-story-tall tower in Gaza City amid an escalating conflict between Jerusalem and Palestinian terror groups, with reports saying that the tower housed Hamas.
The Al-Shorouk tower housed businesses as well as offices for Hamas' Al-Aqsa satellite TV channel before it was hit by Israeli strikes, according to Ahram Online.
Reporters with Getty and AFP said Israeli fighter jets dropped several bombs on the building before it crumbled amid billowing smoke and explosions, although a correspondent with the Middle East Eye stated that an F-16 fired nine missiles at the building. The Epoch Times has reached out to the Israel Defense Forces (IDF) for comment.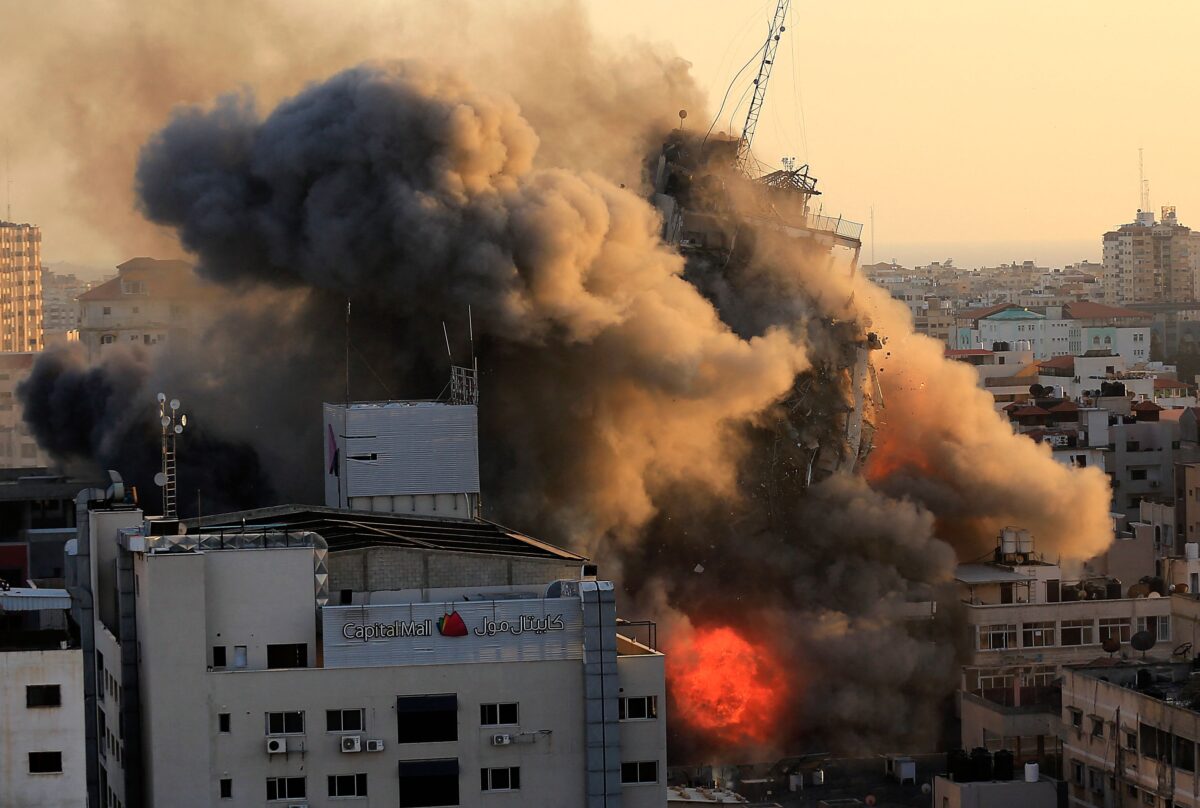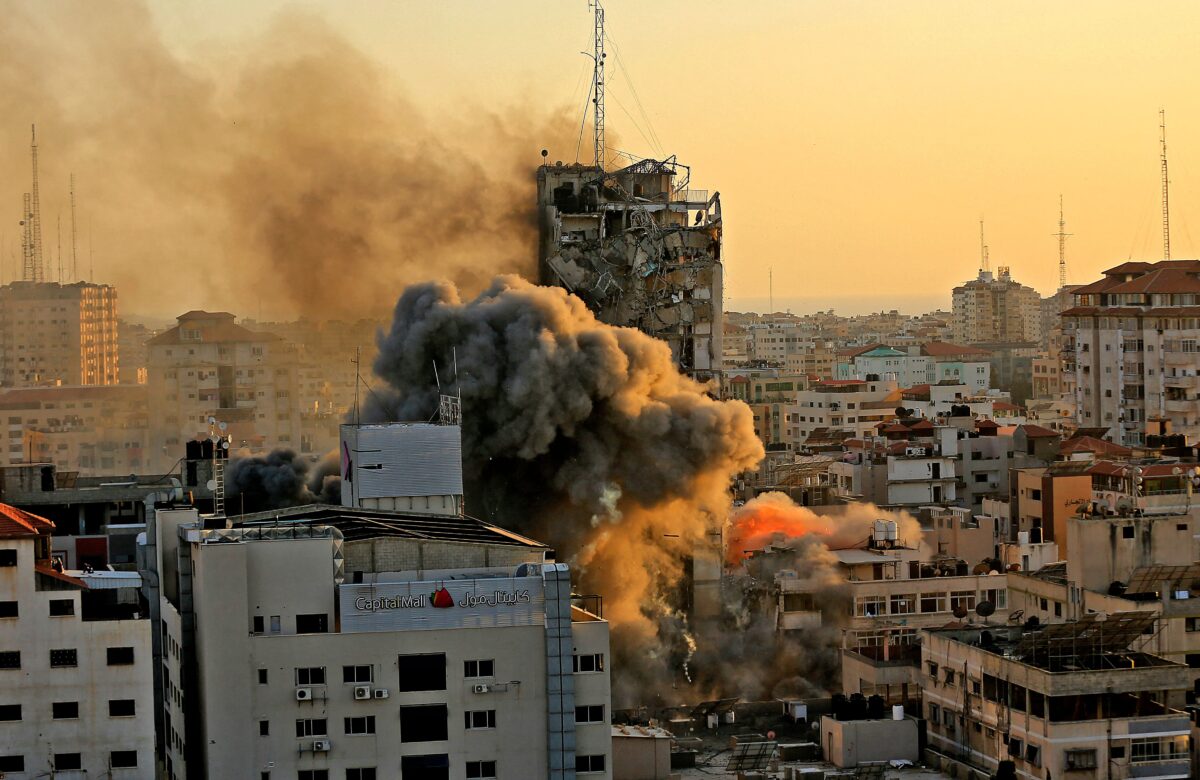 Meanwhile, Hamas, which has long been designated as a terrorist group by the U.S. Department of State, said it fired 130 rockets toward Israel in response to the attack, AhramOnline reported.
At least 87 Palestinians have been killed by ongoing airstrikes, including 18 children, said the Palestinian health agency in a tweet on Thursday. Israeli newspaper Haaretz, citing officials, reported Wednesday that seven people in Israel were killed by Palestinian fighters so far. That includes a 6-year-old Israeli identified as Ido Avigal, who was killed after being hit by shrapnel in the city of Sderot, according to the IDF.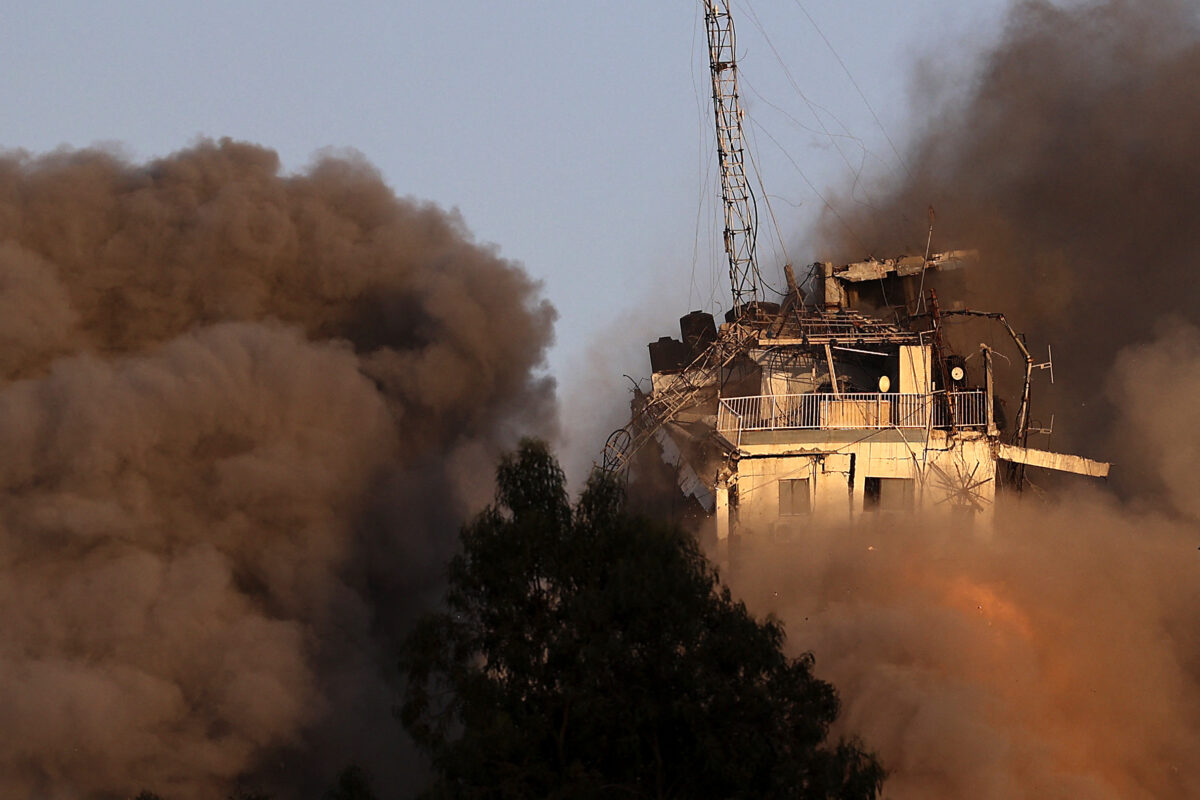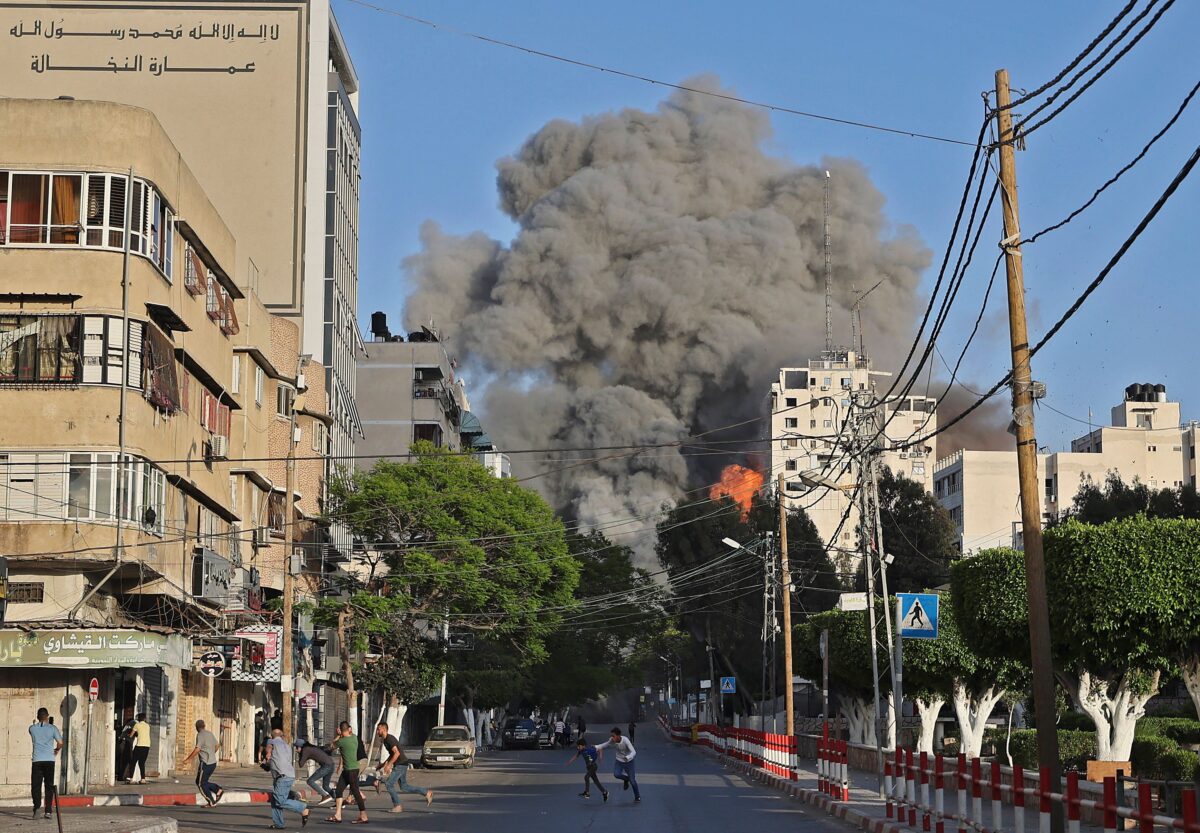 On Thursday, Palestinian fighters fired more rockets into Israel's commercial heartland Thursday as Israel kept up a punishing bombing campaign in Gaza and massed tanks and troops on the enclave's border.
Worried that the region's worst hostilities in years could spiral out of control, the United States is sending an envoy, Hady Amr. Truce efforts by Egypt, Qatar, and the United Nations have so far offered no sign of progress.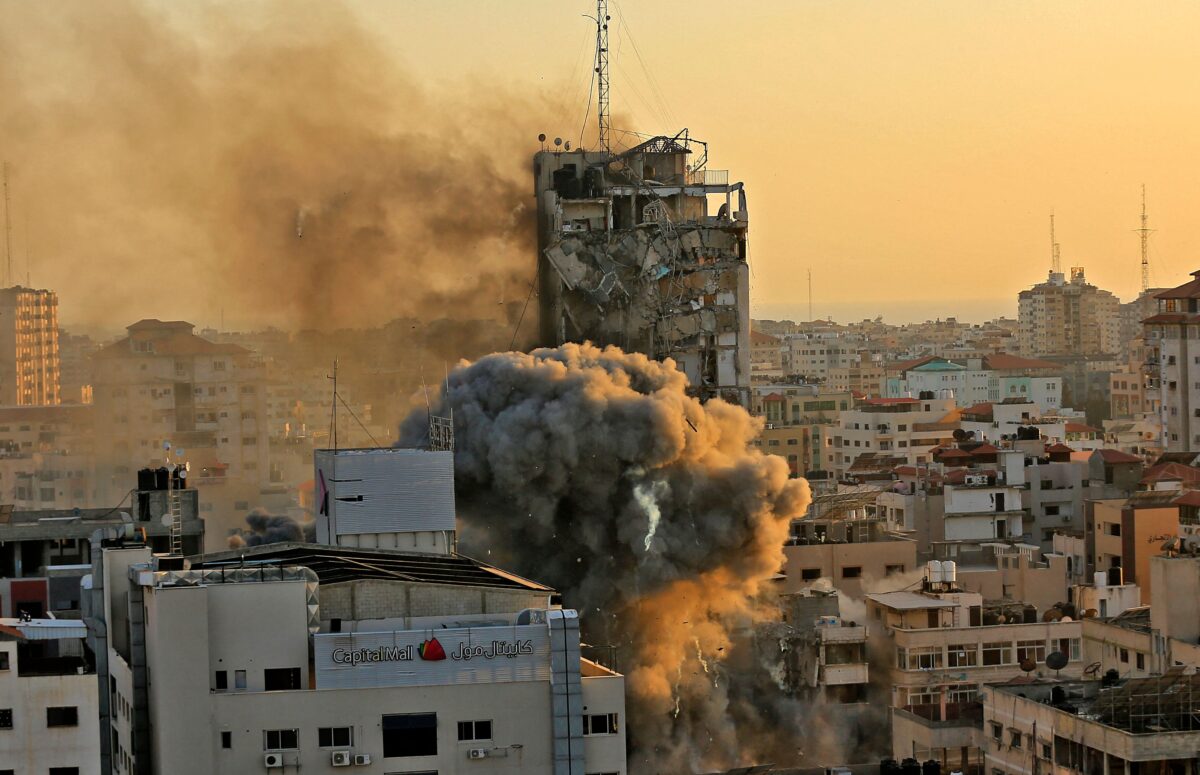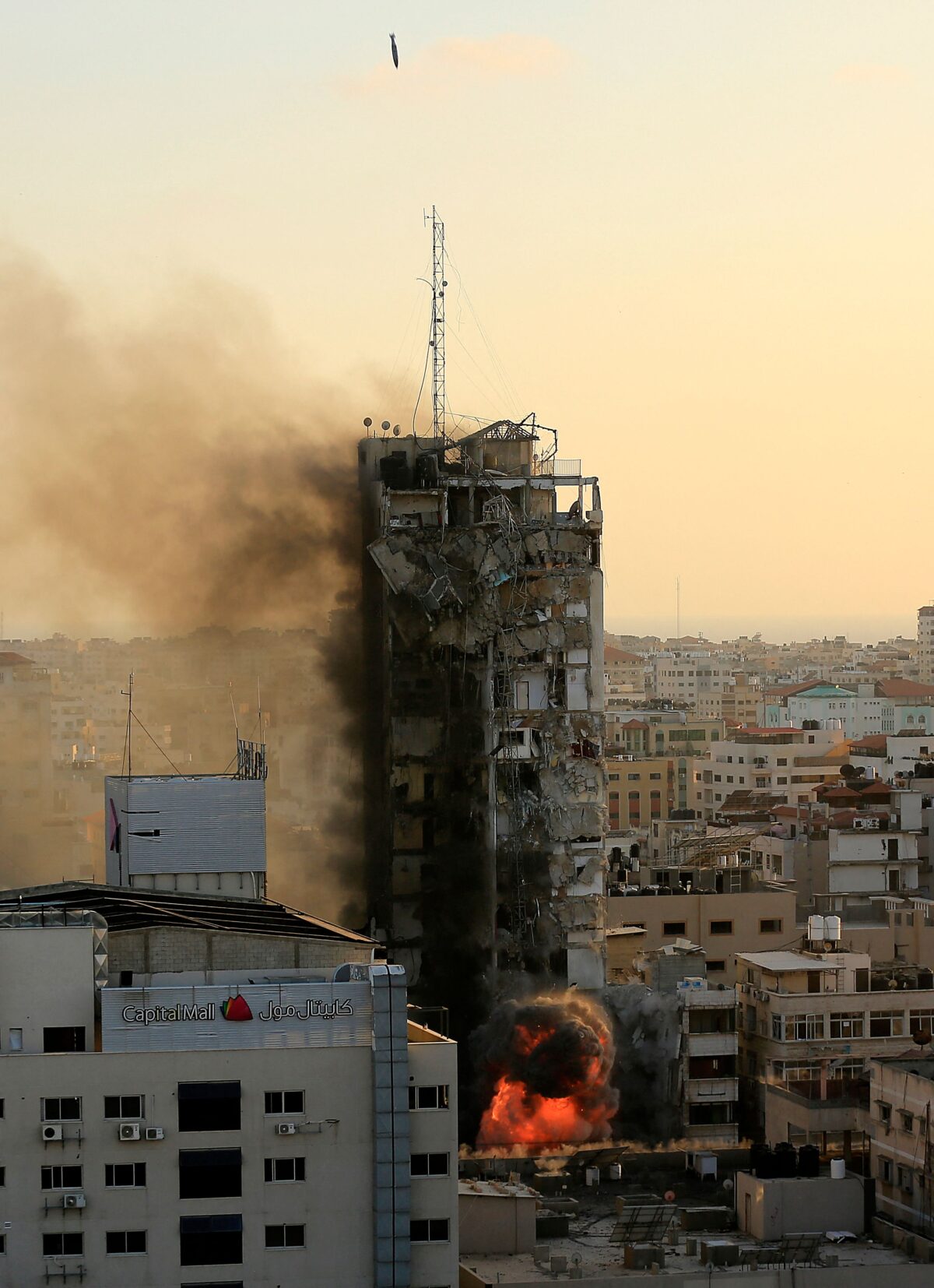 President Joe Biden, during a White House news conference Thursday, said he spoke with Israeli Prime Minister Benjamin Netanyahu and stressed Israel has the "right to defend itself" from rocket attacks. Top Republicans in Congress have issued similar comments amid the conflict.
Reuters contributed to this report.