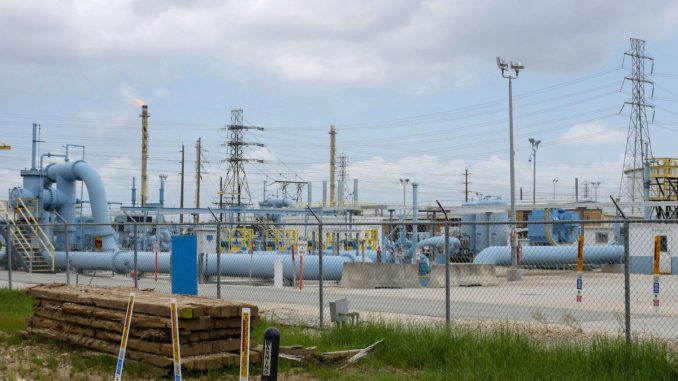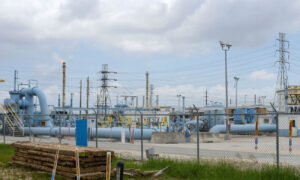 Virginia Gov. Ralph Northam and Florida Gov. Ron DeSantis declared in their respective counties states of emergency in response to the recent hack of the Colonial Pipeline.
Gas stations in multiple states across the country began running dry and gasoline prices rose on Tuesday, after a fifth day of shutdown of the fuel pipeline following the attack by hackers. Motorists have been panic buying since the May 7 ransomware attack, which effectively restricted access to computer systems while demanding payments to release them.
The Environmental Protection Agency on Tuesday issued temporary waivers of certain fuel standards to increase the supply of gasoline in areas whose reformulated gasoline has been impacted by the shutdown. In particular, it waived the federal Reid vapor pressure requirements for fuel sold in Reformulated Gasoline areas of District of Columbia, Maryland, Pennsylvania, and Virginia. The waiver will continue through May 18.
Meanwhile, the The Department of Transportation's Federal Motor Carrier Safety Administration had declared an emergency declaration for 17 states and Washington, D.C. on May 10 to allow flexibility for truckers to transport fuel.
Northam's emergency declaration (pdf) will allow state agencies to issue their own waivers as required by the state of Virginia. It also will provide more flexibility and funding for state and local governments to make sure there is adequate fuel supply, according to his office.
"This emergency declaration will help the Commonwealth prepare for any potential supply shortages and ensure Virginia motorists have access to fuel as we respond to this evolving situation," Northam said in a statement. The order will be in effect for 30 days, unless it is extended.
The 5,500-mile Colonial Pipeline, carrying gasoline and diesel from refineries in Texas, is the source of nearly half of the fuel supply on the U.S. East Coast.
The Biden administration projected that the pipeline would restart in a few days and urged drivers not to hoard.
DeSantis in Florida late on Tuesday issued an emergency declaration (pdf) that activates the Florida National Guard as needed, as well as call on the director of the division of emergency management to work with local and federal officials to respond to the situation. The declaration also waives certain fuel transport requirements including weight and size restrictions on fuel trucks. It is in effect for 30 days.
"I think this is something that demands really serious federal attention. This was essentially a cyberattack on critical infrastructure in our country," DeSantis said at a conference on Tuesday, reported WTSP. "You can't just say it's a private pipeline therefore, we're not gonna be involved. No, the U.S. government needs to be involved. They need to help mitigate this."
Florida Agriculture Commissioner Nikki Fried on Monday told residents not to panic-buy or hoard gas. She said in a statement that Floridians may expect some "fuel pricing and sales issues" over coming days due to several factors including the cyberattack, which will mean fuel needs to be trucked in to certain regions amid a shortage of truck drivers.
Florida is not largely dependent on the Colonial Pipeline for gasoline, according to AAA Gas Prices.
As of May 10, the national gas price average jumped six cents to $2.96. AAA said that if the trend continues, an increase of three more cents would mean the national average is the most expensive since November 2014, when average prices were at $2.99 and higher.