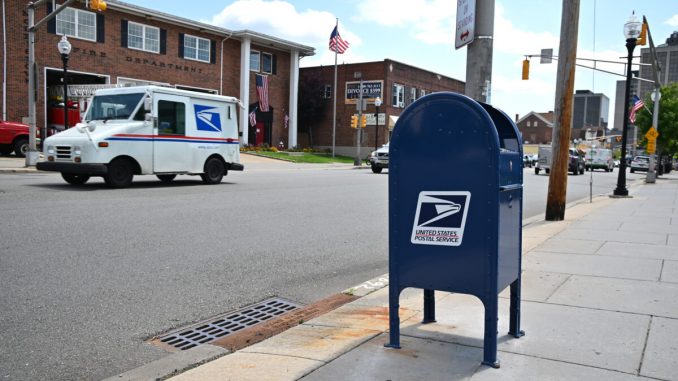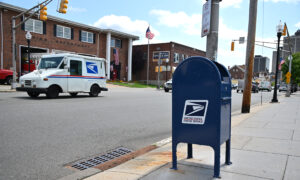 Commentary
As the financial woes of the U.S. Postal Service (USPS) continue, it's perhaps too much to expect the House Oversight and Reform Committee to fully come to grips with the decades-long crisis in its planned reform legislative markup. But at least we can breathe a provisional sigh of relief that it might not adopt policies that would make current mail service problems worse.
USPS cumulative losses since fiscal year 2007 were some $87 billion. This includes a loss of $9.2 billion in fiscal 2020. First-class mail revenue plunged from $37.6 billion in 2007 to $23.8 in 2020 as personal communications and financial transactions went electronic.
To stop the bleeding if not turn the situation around, Congress needs to at least not make matters worse in key areas.
Profiting from Packages
Some recent good news offers a clear policy truth to Congress: Don't cripple package services.
In the three months ending Dec. 31, 2020, USPS had a $318 million surplus of operating revenues over expenses (pdf). Revenue from shipping and packages surged to $9.4 billion in that quarter, compared to $6.6 billion in the same quarter in 2019. By contrast, first-class mail revenue was only $6.3 billion, down from $6.5 billion against the 2019 mark.
USPS partners with Amazon, FedEx, and other private shippers. While those companies deliver most packages on their own vehicles, they turn over millions of packages to USPS for "last mile" delivery to your door. As package volume for those private companies grows, USPS reaps revenue through their partnerships. By law, USPS must and does charge those companies both the direct costs of delivery plus a portion of fixed costs or overhead, for example, for the postal facilities.
But United Parcel Service (UPS) wants policymakers to force USPS to increase package delivery prices, and some policymakers see this as a way to reduce USPS deficits. Yet USPS price gouging would simply mean Amazon and others would carry more packages on their own vehicles or use private express carriers, reducing their use of USPS and USPS revenue. Both private shippers and USPS would pass along higher prices to customers and businesses.
The current House proposal does call for a review of pricing policy. But it gives the job to the Postal Regulatory Commission (PRC), which seems to understand the folly of killing the package goose that lays the golden revenue eggs. Yet it's possible that the House proposal could be amended to mandate the widely discredited "Fully Distributed Costing" accounting trick that arbitrarily assigns costs not directly related to services provided. The PRC rightly ignored that suggestion from a flawed 2018 task force report (pdf), and UPS pushed for this but Congress rejected this approach when it passed the Postal Accountability and Enhancement Act of 2006. Hopefully, Congress will continue to see the economic light.
None-of-their-Business Services
There have been calls for USPS to offer more services not directly related to carrying mail and packages to our doors. For example, some members of Congress have called for USPS to offer banking services. Asking the government monopoly known for long lines, which has seen deteriorating service with some letters delayed in the mail for months, to set up a security-dependent banking system to take customer deposits would give a tragic new meaning to "lost in the mail."
Flawed projections of the revenues banking would bring to USPS ignore the complexities, oversight, and costly new hires necessary to provide such a service, which would distract from the priority of repairing recent mail delivery problems. Advocates of such services ignore decades of USPS failures when it attempted to provide non-postal services.
Fortunately, Congress so far has ignored calls to give USPS authority to commit future follies, and the current House proposal wisely limits USPS to providing non-commercial governmental services (like they do with passports).
Healthy and Competitive
Apart from not doing the wrong thing, Congress is considering a mixed bag of USPS reforms. For example, USPS currently is required to pre-fund employee retirement services. This keeps it honest about those costs, but its inability to meet this obligation accounts for much of its debt.
Congress plans to eliminate pre-funding and put USPS retirees on Medicare. This could slow USPS deficits, and employees would see some of their retirement costs taken from their paychecks. But Medicare faces its own fiscal problems, and other options like medical savings accounts could give retirees more choices and better services.
But the health of American competitiveness is what's really at stake. Until a recent renegotiated international agreement, it was cheaper for Chinese companies to ship packages to the United States than for American businesses to ship within this country. Private American companies are building out the infrastructure for the future ecommerce economy. For now, USPS has a role to play. So in its USPS reform markup, Congress must at least not make matters worse.
Edward Hudgins, Ph.D., is founder of the Human Achievement Alliance and editor of "The Last Monopoly: Privatizing the Postal Service for the Information Age" and "Mail @ the Millennium: Will the Postal Service Go Private?".
Views expressed in this article are the opinions of the author and do not necessarily reflect the views of The Epoch Times.