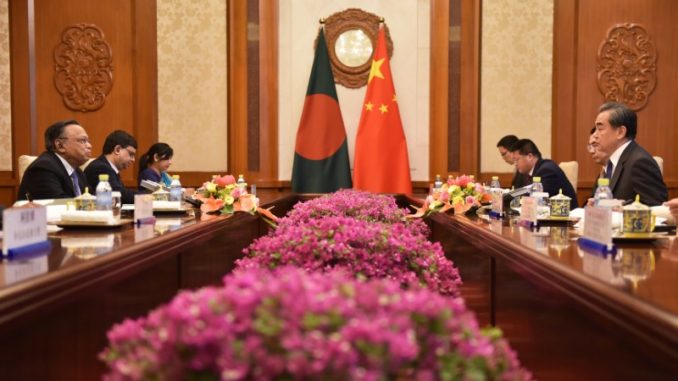 On May 10, the Chinese ambassador to Bangladesh warned against Bangladesh's possible participation in the US-led Quadrilateral Security Dialogue (QUAD), threatening that it would cause "substantial damage" to the bilateral relations; the Bangladeshi foreign minister responded by sharply rejecting Beijing's interference with Bangladesh's affairs.
The QUAD is a four-nation Indo-Pacific summit led by the United States, with members including India, Japan, and Australia.
On Monday, Chinese ambassador Li Jiming delivered the warning in his speech at an event organized by the Diplomatic Correspondents Association of Bangladesh (DCAB), "We don't want any form of participation of Bangladesh in this alliance." He threatened that if Bangladesh joins, China-Bangladesh relations would suffer "substantial damages," adding that Chinese Defense Minister Wei Fenghe delivered the same message during his recent visit to the South Asian country.
Meanwhile, China also tried to win over Bangladesh and said that China would provide more support to the country in its fight against the COVID-19 epidemic by promising to send more vaccines. Approximately 776,000 people in Bangladesh have been infected with the Chinese Communist Party (CCP) virus and 12,000 have died of it, as of May 11.
On May 11, Bangladeshi Foreign Minister A. K. Abdul Momen firmly responded to Beijing's threat at a press conference, "We are an independent and sovereign state. We decide our foreign policy. Any country can uphold its position. But we will take decisions considering the interest of people and the country."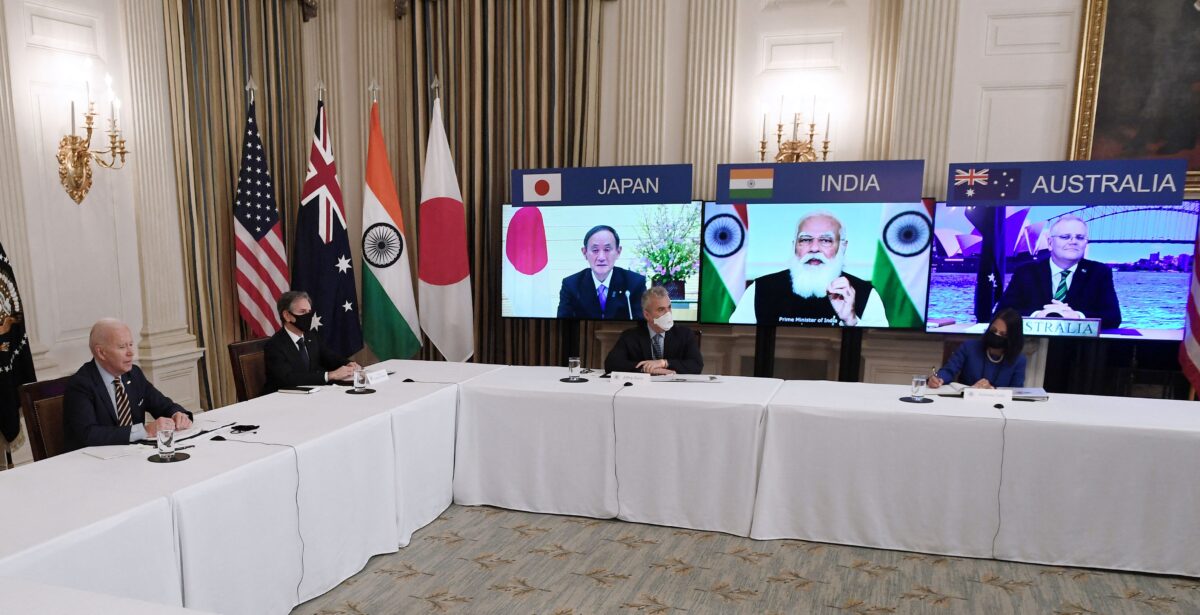 Momen expressed his surprise regarding the long reach of the Chinese communist regime's "wolf warrior" diplomacy in interfering with Bangladesh's affairs. He described it as "unusual" and "aggressive." He said, "We did not expect such behavior from China."
He also said that the QUAD has not contacted Bangladesh to discuss joining the alliance and wondered why the Chinese ambassador made the remarks prematurely.
Beijing considers the QUAD a "small anti-Beijing club." In March, U.S. President Joe Biden said it would be "a vital arena for cooperation in the Indo-Pacific" to counter Beijing in the years ahead at a QUAD virtual summit.
Bangladesh joined Beijing's Belt and Road Initiative, risking falling victim to its debt-trap diplomacy and losing strategically important ports on the Bay of Bengal to China, which would give the Chinese regime access points to the Indian Ocean.