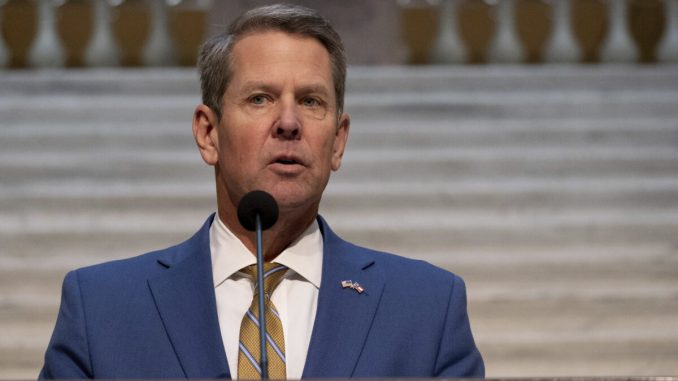 Georgia Governor Brian Kemp said the "defund the police" movement would endanger Georgian communities and signed a bill into law on May 7, forbidding large budget cuts for local police.
"Today, I am proud to sign [HB] 286 to protect law enforcement budgets and ensure the safety of local communities across Georgia," Kemp said in a statement.
HB 286 (pdf) prohibits county governing authorities from reducing the police budget by more than 5 percent a year or "during a rolling five-year period." The Republican-led General Assembly passed the bill and sent it to Kemp in early April.
"Radical movements like the 'defund the police' movement seeks to vilify the men and women who leave their families every day and put their lives on the line to protect all Georgians," Kemp said in a signing ceremony at the Barrow County Sheriffs Office gun range. "This far-left movement will endanger our communities and our law enforcement officers and leave our most vulnerable at risk."
"Defund the police" became popular among leftist activists following the death of George Floyd, a black man who died in police custody in Minneapolis in May 2020.
Proponents of "defund the police" argue that governments should spend less on law enforcement and more on social services to address racial problems.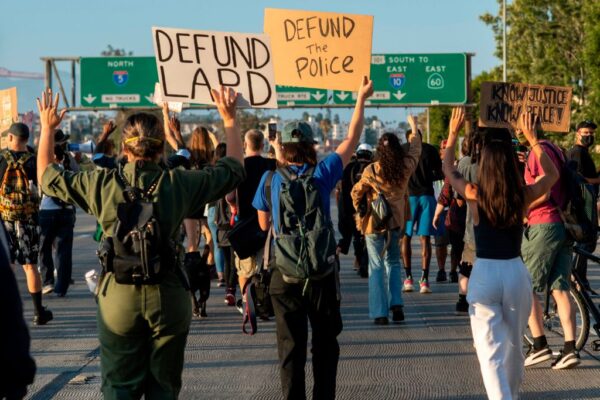 In Atlanta and Athens-Clarke County officials debated cutting or redirecting law enforcement spending, but they ultimately rejected the proposals.
The new law allows for some exemptions, such as cities and counties whose revenues decline by more than 5 percent or cities and counties with fewer than 25 officers.
The law also requires local governing authorities to hold public hearings if they wish to decrease the police budget by more than 5 percent.
Most Democrats criticized the law, saying it restricts local control over public spending.
"Listen, I support local control, but when you have local governments that are out of control, I knew we had to act," state Rep. Houston Gaines said of Athens-Clarke and Atlanta. The Republican is a sponsor of the bill.
"While we're fortunate these proposals didn't pass the first time around, we can't let it happen," Gaines added.
A similar measure has become law in Florida. Last week, Florida Gov. Ron DeSantis announced a one-time $1,000 bonus for law enforcement officers.
"Some want to defund the police. We're funding the police and then some," DeSantis said at the time.
Texas Senate also passed a bill last month, blocking local governments from reducing their law enforcement budgets without voter approval.
Associated Press contributed to this report.