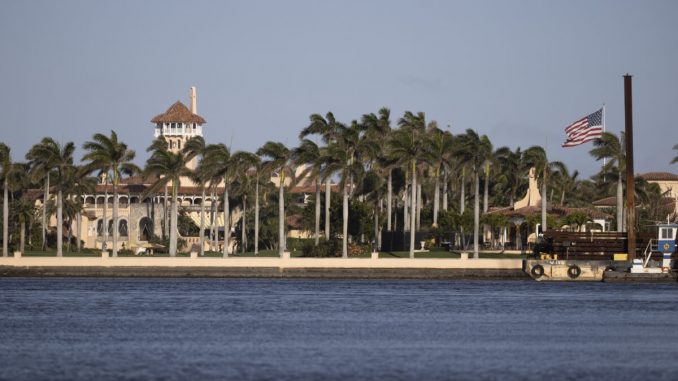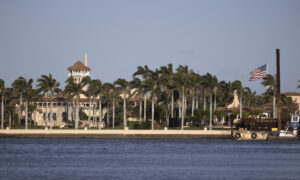 Palm Beach Town Attorney John Randolph issued the final verdict in a long-running dispute over whether former President Donald Trump can live at his Mar-a-Lago resort.
Randolph said an agreement between the town and Mar-a-Lago signed in 1993 allows the former commander in chief to live at the club as a "bona fide employee," Town Manager Kirk Blouin told Palm Beach Daily News.
The agreement converted Mar-a-Lago from a private residence into a private club. Some neighbors had said the private club designation prohibits Trump from residing on the premises. But Randolph pointed to the town's zoning code, which says that the town zoning code allows private clubs to provide living quarters to a "bona fide" employee.
According to Trump's attorney, John Marion, the former president's duties at Mar-a-Lago include managing the property, vetting employee performance, identifying operational improvements, checking the club's financials, greeting guests, attending events, and suggesting candidates for membership.
The price of an annual membership at the club is $200,000.
Following a meeting with the Town Council, Randolph said "there is no action for the town of Palm Beach to take at this time." Council members did not express any disagreement with Randolph's assessment.
Reginald Stambaugh, an attorney representing Trump's neighbors, argued in December that Trump is residing at the property in violation of the 1993 agreement while posing a security risk and devaluing nearby properties, according to Palm Beach Daily News.
Trump has been living at Mar-a-Lago since leaving the White House on Jan. 20. He frequently joins events hosted at the clubs, including weddings and fundraisers.
The ex-president is expected to spend the summer at the Trump National Golf Club in Bedminster, New Jersey, according to media reports. Mar-a-Lago will close its main club for the summer beginning on Mother's Day. The beach club will remain open until July 4, while the gym, spa, tennis, and croquet will stay open till the end of May, Palm Beach Daily News reported.