The red-hot Australian housing market has broken another record as the total value of the residential real estate has reached an estimated $8.1 trillion (US$6.2 trillion) in April, property analyst CoreLogic revealed.
"This puts Australian residential property at around four times the size of Australian GDP and around $1 trillion more than the combined value of the ASX, superannuation, and commercial real estate stock combined," CoreLogic head of research Eliza Owen said.
This means Australian real estate is now more than the gross domestic product of every country in the world except the United States and China.
Markets have now peaked, according to CoreLogic, and Owens said the strong growth is putting homeownership future out of reach for many Australians trying to join the market.
"Wages growth simply isn't keeping pace," Owen said.
However, the rise of prices is not affecting demand, with high numbers of Australians swamping the banks with applications to secure a mortgage loan.
Banks Struggle to Meet Surging Demand for Mortgage
ANZ chief executive Shayne Elliott said his bank had cut home loan marketing because of the strong demand.
"In that world, you don't actually need to do a lot of marketing. In fact, it would just make things worse," Elliot told Sydney Morning Herald. "We've toned down the marketing because we've got enough business to keep us busy."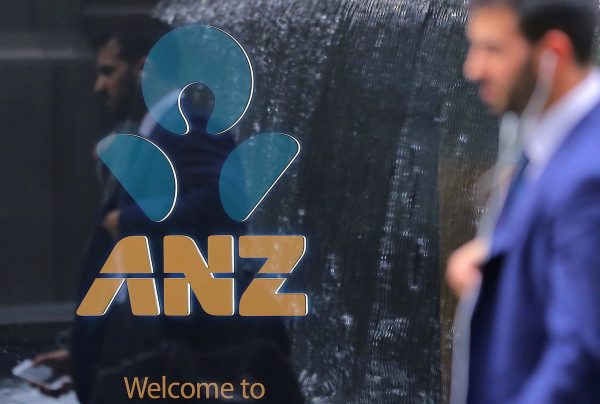 Mortgage brokers were also saying they were being kept busy by customers rushing to obtain a loan after success at the Saturday auctions.
Finance Brokers Association of Australia managing director Peter White told the Herald that every time there was a booming market, there was an increase in people without prepared finances who had gotten a "little excited" during auctions.
"Brokers are flat out at the moment. Brokers have never been busier," White said.
Westpac bank's procedures have struggled to deal with the 40 percent surge in home loan approval applications.
"Mortgage growth has been an issue; we've not kept up with the market and have lost a share," Westpac chief financial officer Michael Rowland told the Australian Financial Review. "We have more to do on service and response times."
First-home buyers accounted for 41 percent of new loans issued in the past six months, the Housing Industry Association found (pdf).
Graham Cooke, head of consumer research at Finder, said the level of borrowing from the past six months might be history-making.
"Property demand is continuing to run rampant, with buyers spurred on by a combination of fear of missing out and low-interest rates—many of which are beginning to rise," Cooke said. "The last six months saw the highest amount borrowed to purchase housing over any six-month period in history."
"What economists have told us is that the next six will be record-breaking," Cooke said.