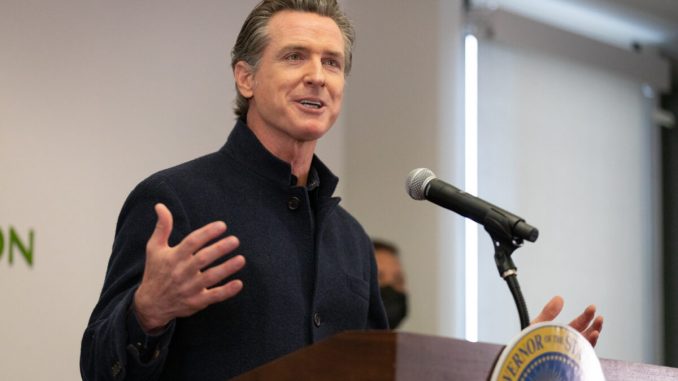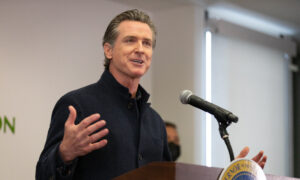 A total of 1,719,943 signatures have been certified as verified in the campaign to recall Gov. Gavin Newsom, California's Secretary of State said May 5.
To trigger an election, 1,495,709 verified signatures were needed, meaning supporters exceeded the minimum threshold by 15 percent.
Final tallies show that 2,161,349 verified signatures were submitted to the Secretary of State's office by county registrars, with 441,406 signatures invalidated by the office.
Los Angeles County had the most valid and submitted signatures of California's 58 counties, reaching 264,495 valid signatures of 328,224 submitted signatures, California Republican Party data director Cole Patterson told The Epoch Times.
While overall trends of party affiliation by those who signed the petition have not been released, Patterson said a lot of left-leaning counties had many signatures submitted.
"The Secretary of State has not released party affiliation of signers, but they have released county-by- county info," Patterson said. "Los Angeles County, San Diego County, San Bernardino County, Fresno County, Riverside County and Orange County are all competitive or [Democrat]-leaning counties, and each had significant amounts of signatures submitted to their registrars."
Despite having more than a year to gather signatures, motivation by California residents to sign them only increased with time, Patterson noted.
"While frustration has been growing over Newsom's incompetence for some time, after he was caught at the French Laundry…[last Nov. 17] there was an increase of over 500,000 signatures submitted to registrars during the next reporting period," Patterson said, referring to when the governor was photographed at a high-end French restaurant sitting next to friends. He was not wearing a mask, nor was he social distancing, despite regularly urging the public to take such precautions.
Newsom apologized to constituents shortly after the incident.
On Dec. 29, about one month after the French Laundry incident, Newsom mandated an additional "stay at home order." Following that announcement, county registrars recorded an increase of 596,721 signatures submitted about a month later in February, Patterson added.
"Enthusiasm for the recall continued to increase as time went on, with county registrars receiving 327,769 signatures in the final days between March 12th and March 17th deadline. Between Jan 1. and March 17th, there was around 1.1 million more signatures collected," Patterson said.
Now that the recall is before voters, there will be a withdrawal period that lasts until June 8 where those who signed the petition will have the opportunity to withdraw their signature.
After the withdrawal period, the Secretary of State will notify the department of finance, which will have 30 days to estimate the cost of the recall.
The election is likely to happen in the fall.