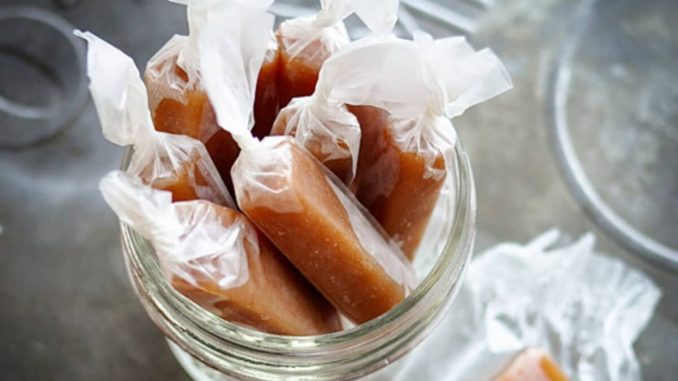 My mother ran a small candy business known for its caramels out of her home. Fans would rave about their buttery texture and robust caramel flavor and constantly ask her what her secret was. People would speculate that there was a secret ingredient she would add, but the truth was her recipe was pretty simple and relied on staples like sugar, cream, butter, and salt.
I learned how to make my mom's signature caramels from a very young age—and I knew exactly what made them so good. There were a few details that contributed to their deliciousness (like a generous amount of salt, good vanilla, and lots of butter), but one of my mother's absolute best tricks was to take the caramel all the way up to the point of burning.
Taking the Sugar to the Brink of Burning
Caramels get their flavor from (you guessed it) caramelized sugar. Sure, there are additional ingredients that add flavor, like vanilla extract, butter, and heavy cream, but the real star of the show is the cooked sugar. This means that in order for your caramels to develop a robust flavor, the sugar needs to be cooked until it's deeply caramelized.
Most recipes instruct you to cook it only until it reaches a golden amber color, but if you take it just a few seconds longer, it changes everything. Suddenly the subtle caramel note transforms into a rich, pleasantly bitter flavor that shines. It's the difference between a toasted nut and a raw nut. Both are good, but the toasted one is way better.
How to Burn Your Sugar for Better Caramels
The first step in most caramel recipes is to cook a mixture of sugar and water together (or just sugar for dry-method caramel) until it caramelizes and turns golden. For most recipes, this is around 300 F to 320 F, which is high enough to caramelize the sugar and transform it into a golden smolder. This standard temperature results in caramel that is flavorful and rich—but not as flavorful as it could be. With just a few additional seconds, the true flavor potential can be unlocked.
But because candy making is a science, we don't want to be messing with the temperature of the sugar too dramatically, so when we suggest taking the caramel to the edge of burning, what we really mean is simply giving it a few additional seconds (between 30 seconds and 1 minute) for it to get just a tad darker and reach 325 F. You'll be able to easily tell when the caramel has reached the next stage of caramelization from simply looking at it, so temperature is less important here than color. This happens within seconds and is the difference between a subtle caramel flavor, and a robust, fully developed flavor.
When Sugar Is Too Burnt
The thing about taking caramel all the way to the brink of burning is that you run the risk of actually burning it. But how do you know when you've taken it too far?
First off, burnt sugar has a distinct smell. It smells bitter, like coffee that is overly roasted or cookies you've left in the oven too long. If the aroma changes from a pleasant caramel scent to a burnt, unpleasant aroma, you might have taken it too far.
Another telltale sign is that burnt sugar has a tendency to start smoking, so you can actually see when it has gone too far. If smoke starts wafting out of your pot, remove it from the heat immediately, let it cool, and start over. Burnt sugar is not very tasty, so it's best to cut your losses.
The last way to tell if you've gone too far is that the color changes from an amber tone to a reddish, burnt brown. There's a fine line between perfectly browned sugar and sugar that has gone too far, so make sure to keep an eye on it so you don't accidentally go too far. Caramelizing sugar is all about transforming its flavor from something dull to something complex and rich, so go slow, keep a close eye on it, and reap the rewards.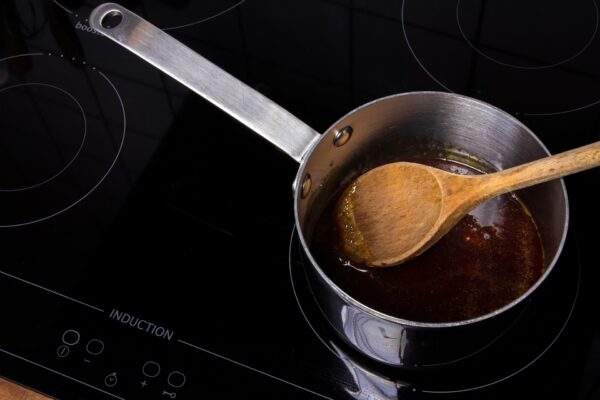 Jesse Szewczyk is the studio food editor at TheKitchn.com, a nationally known blog for people who love food and home cooking. Submit any comments or questions to editorial@thekitchn.com. Copyright 2021 Apartment Therapy. Distributed by Tribune Content Agency, LLC.