This unassuming great-grandma from Colorado Springs actually has a burning patriotic streak instilled in her—which she has expressed in her art, painting the 45th president of the United States, Donald J. Trump.
Though she's 88 years old and enjoys painting watercolors of her grandkids in her spare time, under that amicable exterior lies a passionate love of country in her beating heart.
Almost as passionate about politics as she is for art, Florence Delaney recently combined the two by painting an archival-quality oil portrait of the former president.
This bold artistic, political work may call to mind the viral Trump painter Jon McNaughton with its populist, folksy feel aspiring toward classical caliber.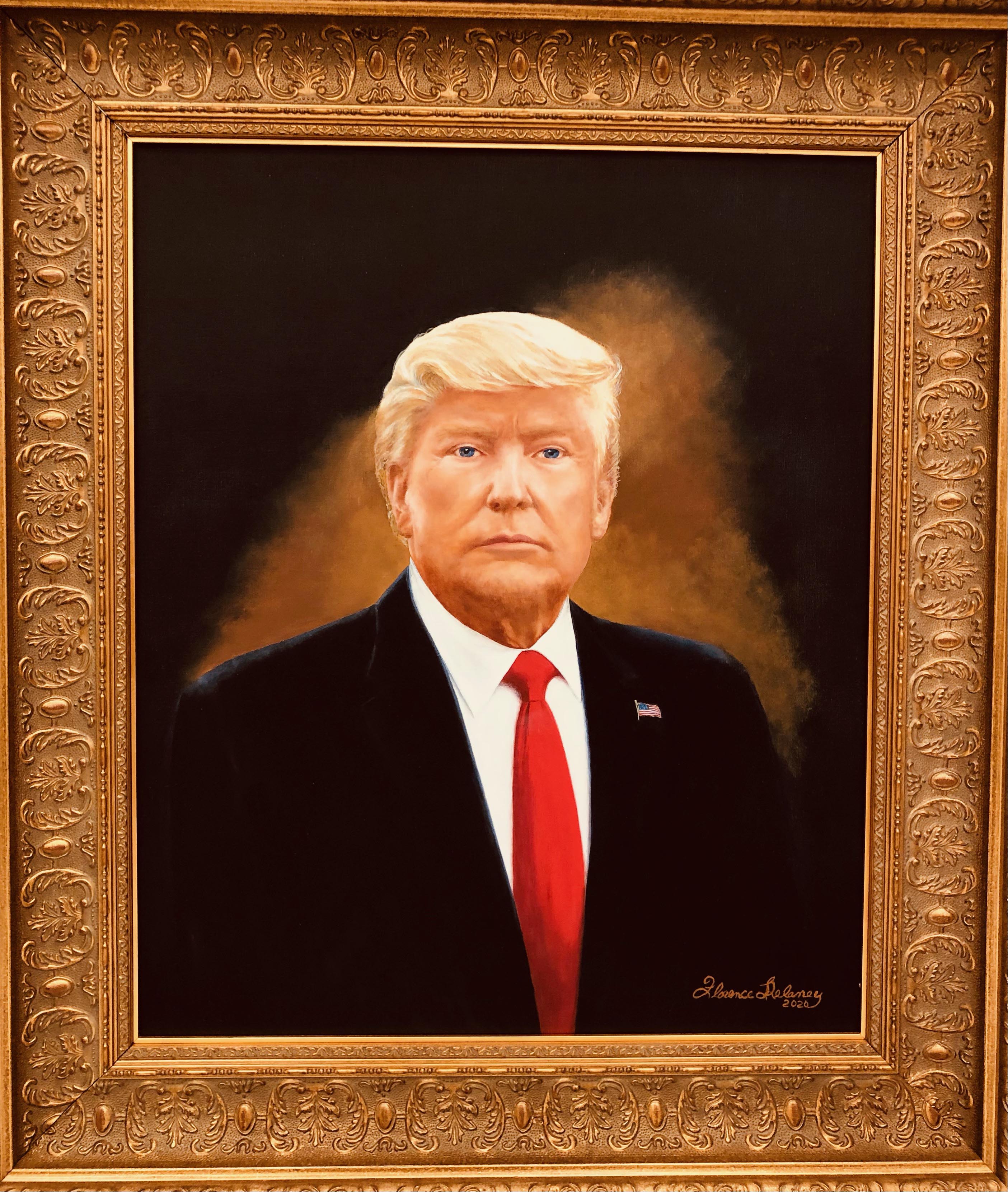 Her love for former President Trump began when she heard him speaking during his first campaign.
"President Trump's message resonated in my heart so deeply that I saw renewed hope for America in President Trump," she told The Epoch Times. "His love for the country really stood out.
"His message was contrary to the actions of elected officials promising to protect and make a stronger America but never delivering on their promises."
She said Trump's policies have created a "strong, thriving America," placing the needs of its citizens before those of others in other countries.
"I decided that I could paint a portrait of President Trump that would project the great leader that he is for America," she said.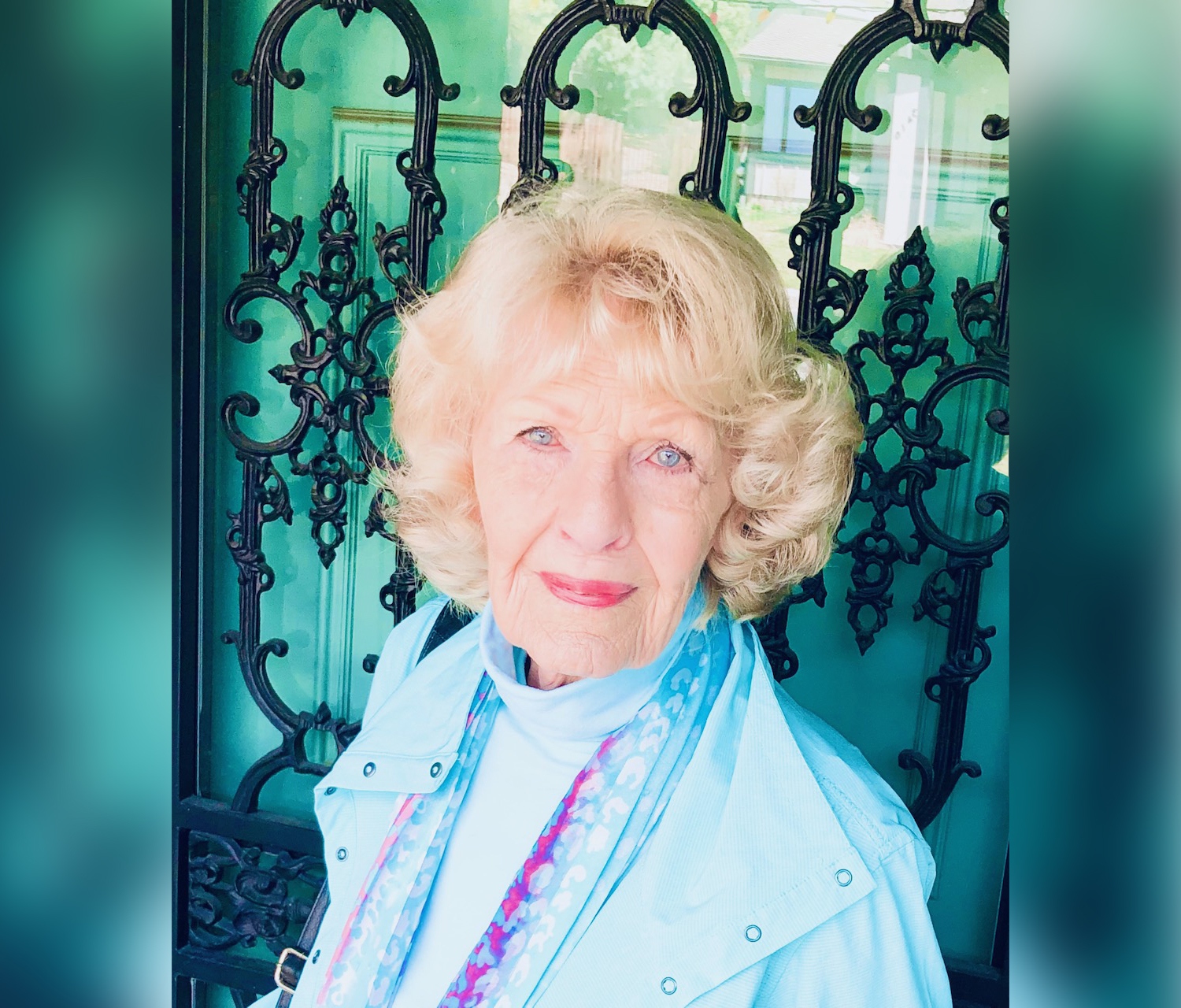 Florence began researching. She took hundreds of snapshots of Trump on television and at two of his rallies in Colorado Springs, where she committed to memory "his mannerisms, style, and presence in order to capture his true personality," the artist said.
The painter researched other official White House portraits, including those of past presidents, and studied the Colorado State official portrait of President Trump.
Then, she selected an archival quality 20-by-24-inch Belgian canvas to paint in oil his portrait—which she hopes to one day present him and Melania, while accompanied by her five children.
This, she admits, might be "wishful thinking."
Born during the Great Depression, Florence was instilled with patriotism as a young girl through her working on the farm where she grew up in North Dakota.
"From a very young age, I worked from dawn till dusk alongside my parents and my eight siblings farming wheat and raising livestock," she said.
"In those challenging years growing up on the farm, I developed a strong work ethic, enduring sense of responsibility, and unfailing commitment to family and country.
"I am a Patriot."
Unlike Jon McNaughton, though, Florence has yet to establish herself as a well-known patriotic painter of Americana.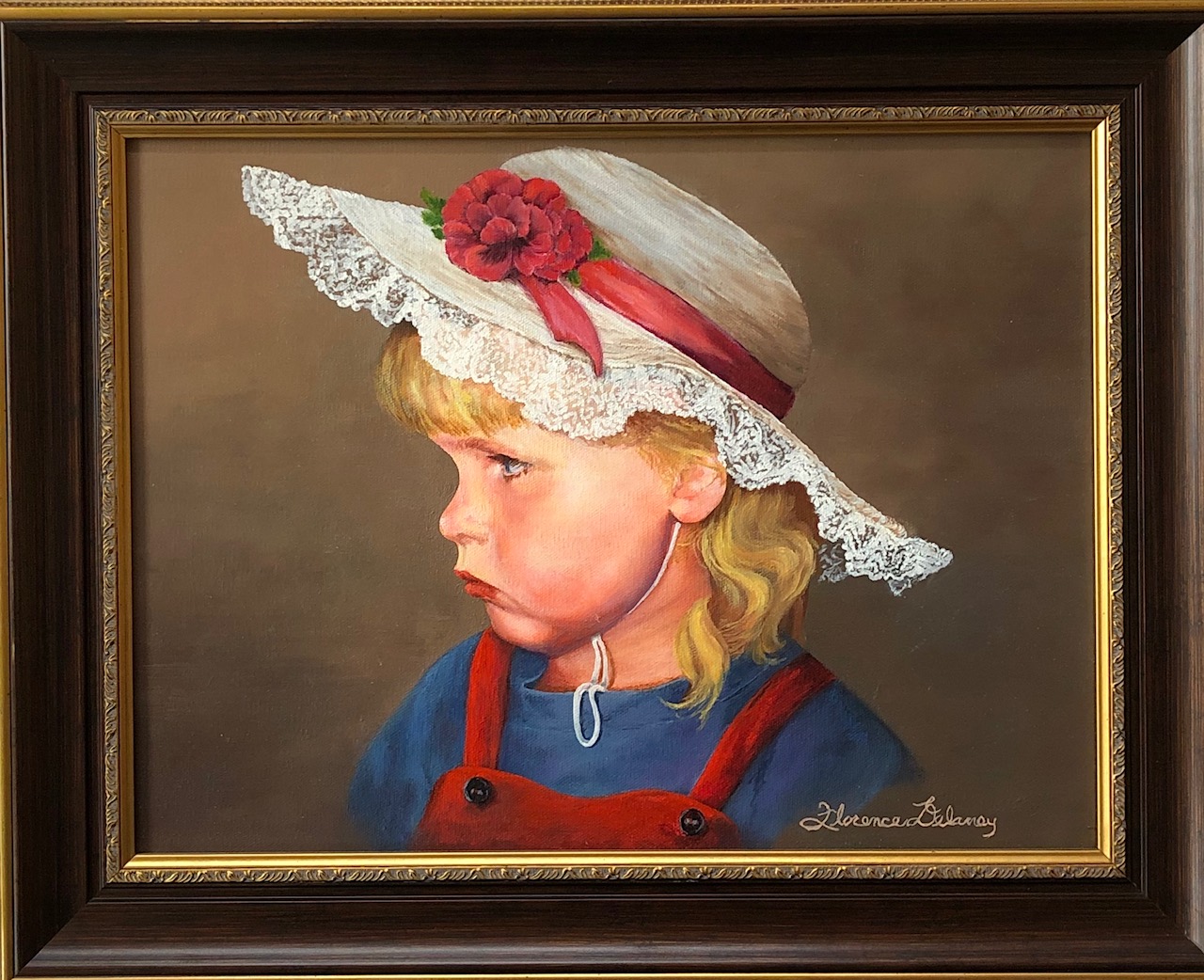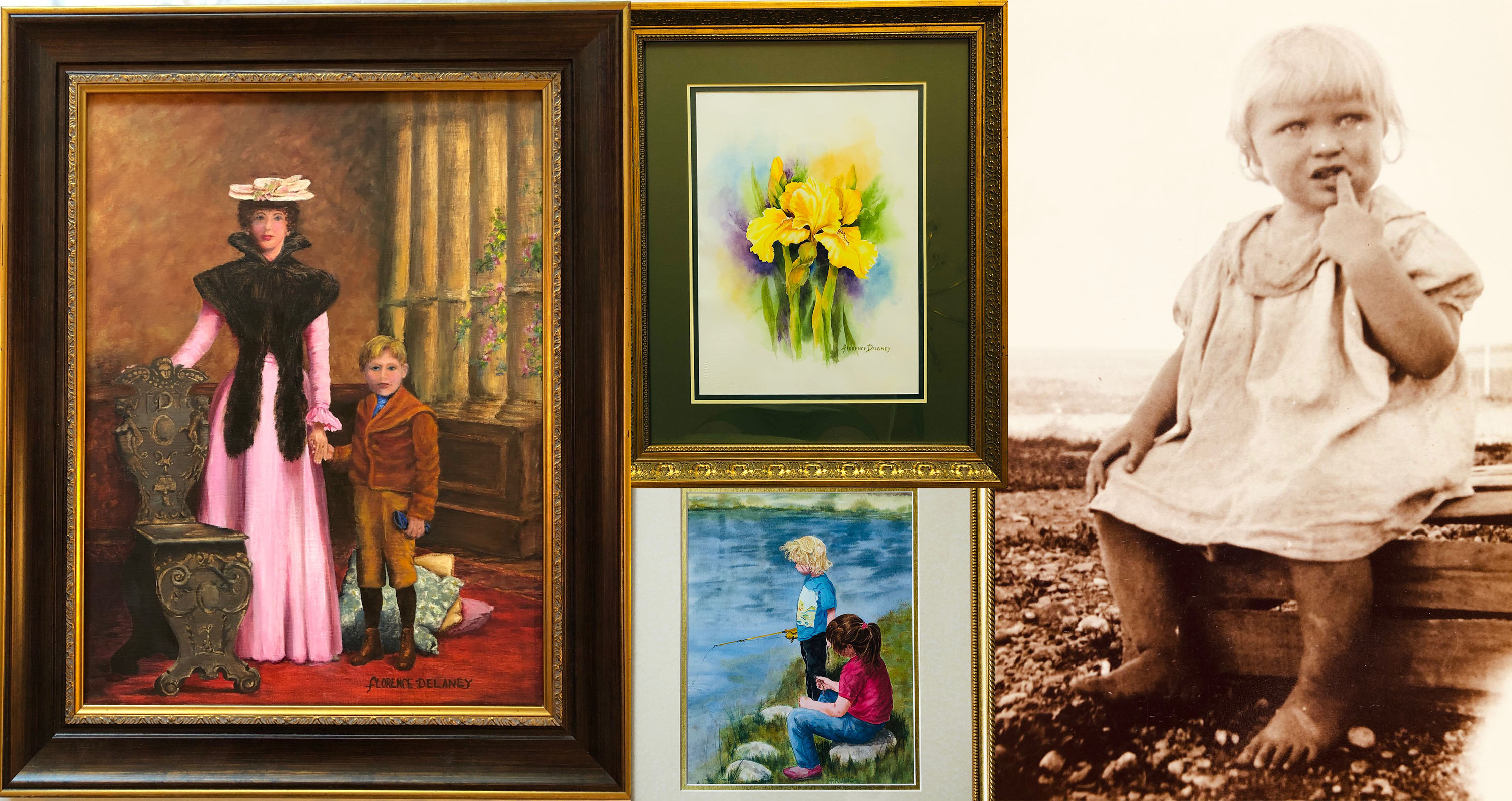 So far, her portfolio consists of watercolor and oil paintings of her children and grandchildren, bright flowers, and landscapes that inspire her imagination.
Out of these, one of her more impressive works, titled "Pouting Michelle," portrays her grandchild, using color to create tones of light and shade, and intricate details to express delicate lace on the hat.
"My daughter, Mona, says that I paint with such detail that my paintings are examples of how the ordinary becomes extraordinary," said Florence.
A doodler as a child, Florence loved drawing and painting while in school but stopped when she became a mom—building a family is one of her proudest achievements, she said, in addition to running her businesses.
Then when her children went off into the world one by one, empty-nest syndrome led her back into painting. She soon began taking watercolor lessons and ventured into oil.
Eventually, she became good enough to teach a beginner's watercolor class, though she considers herself an amateur. "I have always painted out of the joy of painting and for the love of my family and friends," she added.
Share your stories with us at emg.inspired@epochtimes.com, and continue to get your daily dose of inspiration by signing up for the Epoch Inspired newsletter at TheEpochTimes.com/newsletter