The European Union said on Thursday that the UK has not respected the post-Brexit trade agreement when it imposed "additional conditions" on French fishing boats in the English Channel.
The latest fishing dispute was triggered when the local government of Jersey said French boats would be required to obtain licenses to carry on fishing in the island's waters.
French fishing communities complained that some boats which had operated there for years were suddenly having their access restricted.
The European Commission said on Thursday that "additional conditions" attached to the new licenses represented a breach of the trade deal.
Spokeswoman Vivian Loonela said that under the deal, any new specific conditions that limit EU fishing activity in UK waters "need to comply with the objectives and principles" that have been set out.
"Also, but it is an important point, these conditions have to be notified in advance to the other party, so that there is sufficient time to assess and to react to the proposed measures," she told a Brussels briefing.
"Based on that, we have indicated that until we have received further justifications from the UK authorities, we consider that these new conditions should not apply."
Earlier on Thursday, dozens of French fishing boats gathered at the port of St Helier, the island's main port, in protest against Jersey's new fishing rules.
The UK government dispatched two Royal Navy ships—HMS Severn and HMS Tamar—to patrol in waters around Jersey as a "precautionary measure" following warnings French fishing boats could try to blockade St Helier.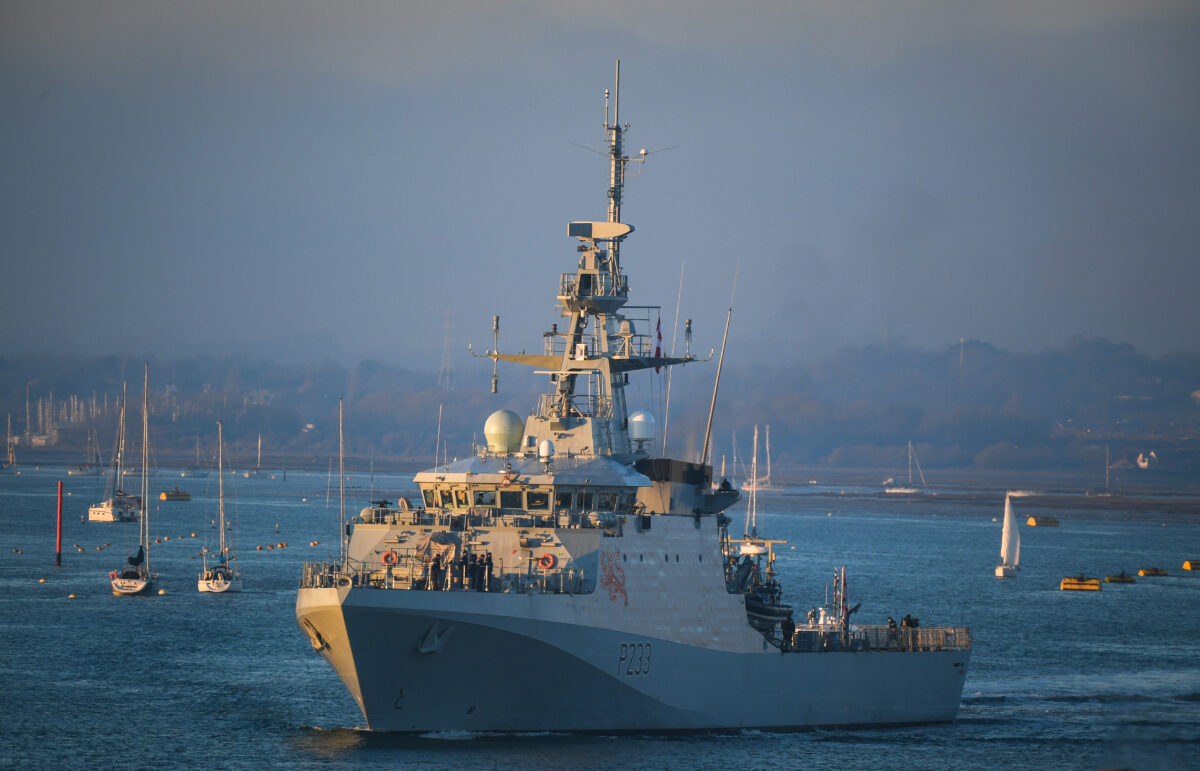 In response, the French maritime authority said it was sending two police patrol boats—Athos and Themis—to the island "to ensure the protection of human life at sea."
Ian Gorst, Jersey's external relations minister, said Prime Minister Boris Johnson had "reiterated his personal support" for the island on Thursday.
"We agreed that all sides remain committed to engaging with our partners in the EU and France to resolve the concerns arising from the issuing of fishing licenses under the Trade and Cooperation Agreement, which led to today's protest," Gorst said.
Earlier this week, France's Seas Minister Annick Girardin said her country may cut off electricity supplies to Jersey, which imports 95 percent of its electricity from France.
Girardin said she was "disgusted" to learn that Jersey had issued 41 licenses with unilaterally imposed conditions, including the time French fishing vessels could spend in its waters.
Reuters and PA contributed to this report.