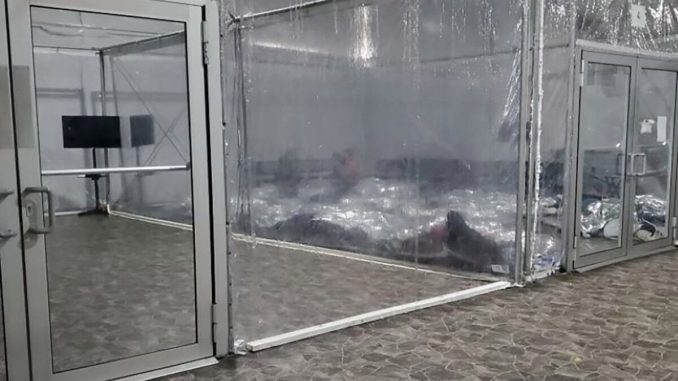 A Texas Democrat who has been critical of the White House's immigration policies said that recent photos from Border Patrol facilities in southern Texas are misleading.
Rep. Henry Cuellar (D-Texas) suggested that the Department of Homeland Security (DHS), the agency that operates the Border Patrol facilities, is falsely creating the impression that the facility in Donna, Texas, has been cleared of unaccompanied children. However, he said, those youths have been simply moved to another facility nearby that's being operated by the Department of Health and Human Services (HHS) instead.
"All they're doing is, they're moving kids from one tent to the other tent and saying, 'Oh, they're not in the Border Patrol [custody],'" Cuellar told Border Report.
The DHS said that the children are in HHS custody but didn't disclose the location, according to Border Report. The Epoch Times has contacted the agency for comment.
The agency said the recent photos "demonstrate the tremendous progress that DHS and its partners have made to safely and efficiently transfer these children out of CBP custody and into the care of HHS."
Photos released Tuesday by the Biden administration show the Donna facility nearly empty, which comes in contrast to photos released in March that showed throngs of youths being packed tightly into the facility.
White House press secretary Jen Psaki said the unaccompanied minors were spending less time in federal processing facilities.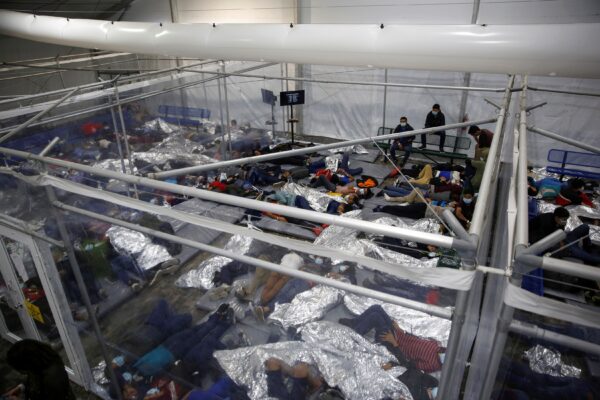 "The amount of time children spend in [Border Patrol] custody is down 75 percent, from 131 hours at the end of March to under 30 hours now," Psaki told reporters this week.
In March, immigration agents apprehended over 172,000 individuals seeking to illegally enter the United States. According to the latest report by U.S. Customs and Border Protection, more than 351,800 encounters were made in the first three months of 2021, compared to 107,700 during the same period in 2020.
Republicans, including Arizona Gov. Doug Ducey, have said President Joe Biden is sending mixed messages on immigration and have called on the president to reinstate Trump-era policies to stem the tide of illegal migration into the United States.
"If you want to stop the disaster that's unfolding here and will only get worse in the coming months, President Biden, you should declare a national emergency and deploy the vast powers of your administration to stop what's happening here," Ducey said during a news conference last week in Yuma, Arizona.
Since taking office, Biden ended the construction of the border wall, ended the Migrant Protection Protocols, and limited Immigration and Customs Enforcement enforcement priorities. Last month, the Department of Defense, meanwhile, canceled wall projects that were paid with funds that were initially allocated for the military.