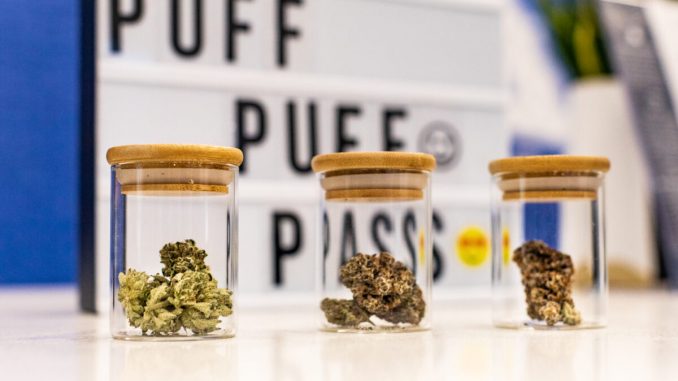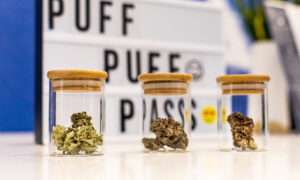 Costa Mesa city council on May 4 legalized retail cannabis sales and delivery.
It voted 5–2 to implement its cannabis ordinance, Measure Q, establishing minimum operating requirements and implementing a seven percent tax on cannabis retail businesses.
"I am very comfortable [with the ordinance]," Mayor John Stephens said during the meeting.
"Out of humility, I said it's not perfect, and that's probably true. We're never going to get perfect, and we shouldn't let perfect be the enemy of the good. These ordinances drafted are very good, very well thought of, and very considered by staff and by the council."
The law goes into effect June 3.
Dispensaries must be located at least 1,000 feet from schools, playgrounds, daycares, and homeless shelters; 600 feet from youth centers; and 500 feet from another licensed dispensary.
Mayor pro tem Andrea Marr voted for the motion on the condition that the buffer zone apply to private playgrounds along with public playgrounds.
According to its website, Costa Mesa is facing a $29.8 million revenue deficit from the pandemic. The city projects a minimum profit of $3.2 million annually from the cannabis sales tax.
Illegal cannabis dispensaries operating within the city must cease operations for one year prior to being eligible for a legal cannabis business permit.
Councilmember Don Harper, one of the dissenting votes, said the illegal market within the city is going to interfere with the legal market.
"I think you're going to have a constant battle of 'good' retailers trying to survive and [those that are] definitely selling illegally and we are not going to collect the tax," Harper said.
Cannabis delivery services must obtain a business license, and can't operate within the city later than 10 p.m.
Of the collected tax revenue, six percent will go to the city's general fund, while one percent will go toward the implementation of a culture and arts master plan, and a first-time homebuyer program for Costa Mesa residents and students.