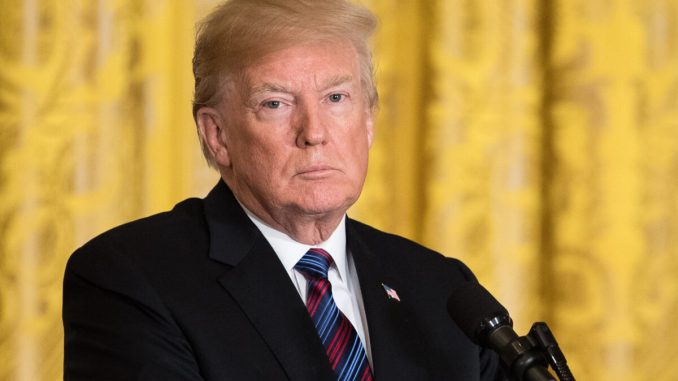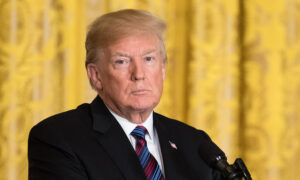 Twitter will not reinstate former President Donald Trump's account, according to an executive, which comes as Facebook's oversight board announced he will remain suspended.
There have been "no changes" about Trump's permanent suspension, Twitter CFO Ned Segal told Yahoo on Tuesday. Twitter suspended the former president's account several days after the Jan. 6 Capitol breach.
"When you step back and think about our policies, we want to work hard to be consistent, to be transparent so people know exactly what to expect from us. We don't have an oversight board like that [like Facebook]. Our team is accountable for the decisions that we make. There is no changes to anything we have talked about in the past," Segal added.
Facebook's Oversight Board on Wednesday announced that several of Trump's post-Jan. 6 comments on social media "violated Facebook's rules prohibiting praise or support of people engaged in violence." Trump had called on groups of his supporters to "go home in peace" on Jan. 6 and called some "very special," triggering allegations that he was speaking favorably about those who breached the Capitol.
"It is not permissible for Facebook to keep a user off the platform for an undefined period, with no criteria for when or whether the account will be restored," Facebook's board also said, adding that the social media platform did not follow clear, published procedures regarding a permanent suspension.
"In applying a vague, standardless penalty and then referring this case to the Board to resolve, Facebook seeks to avoid its responsibilities. The Board declines Facebook's request and insists that Facebook apply and justify a defined penalty," the board said.
Facebook and Twitter both received considerable backlash after suspending Trump, with even some world leaders like Germany's Angela Merkel and Mexican President Andrés Manuel López Obrador criticizing the social media firms.
Trump, since the suspensions were handed down, has relied on emailed statements and news releases, as well as interviews with media outlets.
"They're really much more elegant. And the word is getting out," the former commander-in-chief said about his emailed statements in a recent Newsmax interview.
"The tweeting gets you in trouble," Trump added. "You're retweeting people and you find out that the retweets were not so good, because the person—if you didn't do research—that you're retweeting is not the best. … I like this better than Twitter. Actually, they did us a favor."
Meanwhile, on Tuesday evening, Trump released a social-media-like social media website for his posts. Trump and some of his advisers have floated the idea of coming up with a social media platform.
Trump spokesman Jason Miller wrote in a tweet that the site is "not a new social media platform. We'll have additional information coming on that front in the very near future."