The number 2 Republican in the House of Representatives is calling for the replacement of Rep. Liz Cheney (R-Wyo.) in the House GOP leadership team over her continued negative remarks about former President Donald Trump.
"House Republicans need to be solely focused on taking back the House in 2022 and fighting against Speaker [Nancy] Pelosi and President [Joe] Biden's radical socialist agenda, and Elise Stefanik is strongly committed to doing that, which is why Whip Scalise has pledged to support her for Conference Chair," Lauren Fine, a spokesperson for House Republican Whip Steve Scalise (R-La.), told news outlets in a statement on Wednesday.
The statement is the first definitive one backing Cheney's ouster, though leaders have edged that way in recent days.
House Minority Leader Kevin McCarthy (R-Calif.) said on Tuesday that Republicans had concerns about Cheney's ability "to carry out the job as conference chair, to carry out the message."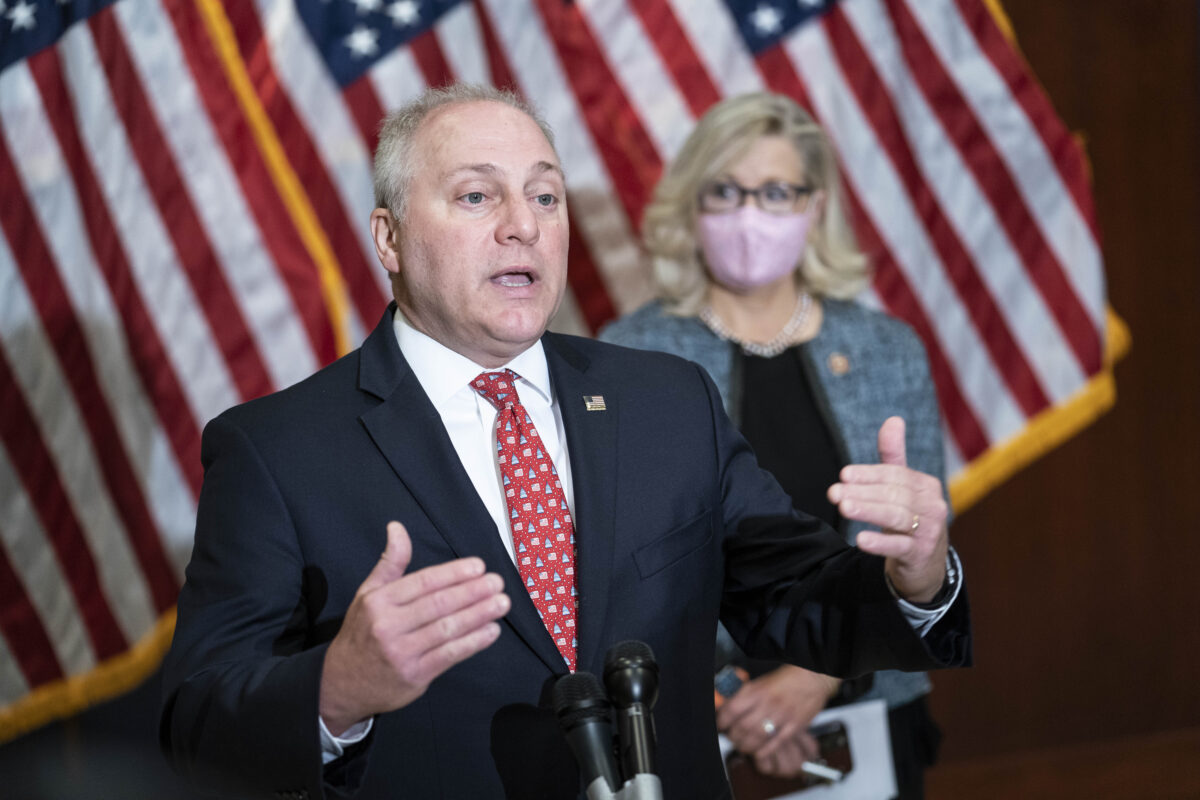 Many House Republicans felt Cheney undermined the party by voting earlier this year to impeach Trump. Since then, she has continued trading barbs with the former president, even going so far as to say he should not run for president again in 2024.
Trump remains the most popular Republican, according to surveys, and retains strong support among the House GOP.
Spokespersons for Scalise, Cheney, and Stefanik did not immediately respond to requests for comment.
Stefanik (R-N.Y.), 36, is in her third term. Elevating her to replace Cheney, 54, would enable the House GOP to keep a woman in its leadership group while immediately getting younger.
A previous vote on whether Cheney would retain her post ended up with a majority supporting her.
"We really did have a terrific vote tonight, a terrific time this evening laying out what we're going to do going forward as well as making clear that we're not going to be divided and that we're not going to be in a situation where people can pick off any member of leadership," Cheney said after the vote, which took place in February behind closed doors.
Scalise's new position will likely set up a new vote in the near future.