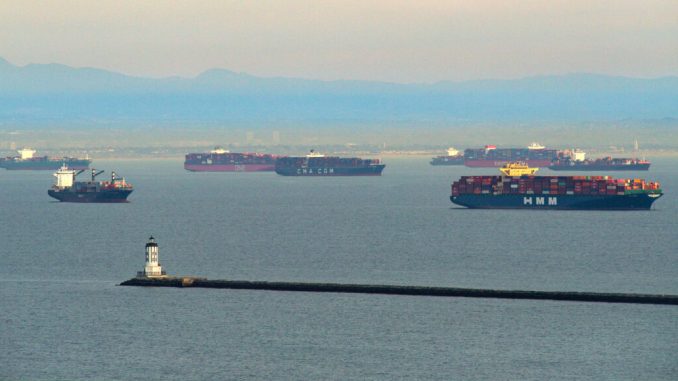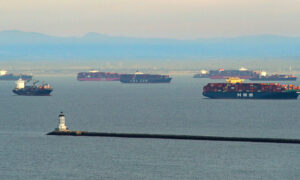 Commentary
The U.S. trade deficit hit an all-time high in March, reaching $74.4 billion, as Americans spent their stimulus checks on foreign-made goods but were limited in their ability to spend their money on nearby entertainment options such as restaurants, bars, amusement parks and sporting venues, many of which were still closed in March.
The trade deficit measures the difference between the value of non-U.S. made goods and services purchased by Americans (imports), less the value of U.S.-made goods and services purchased in other countries (exports).
Though many bemoan the country's apparent inability to compete sufficiently to close its trade gap with the rest of the world, a large amount of imports from East Asia is creating record-high throughput at the Port of Los Angeles.
"As more Americans get vaccinated, businesses reopen and the economy strengthens, consumers continue to purchase goods at a dizzying pace," Port of Los Angeles executive director Gene Seroka said in a press release. "I applaud our longshore labor force, truckers, terminal operators and supply chain partners who are working day and night to process the additional cargo."
Just under a million Southern California jobs rely on the activities tied to the ports of Los Angeles and San Pedro.
Record High
The last time the U.S. trade deficit reached these levels was in August 2006, when the U.S. economy was booming in the wake of the U.S. housing bubble. The trade deficit that month was $68.3 billion. Last March was the first time the monthly trade deficit has been more than $70 billion.
Fueling the record monthly U.S. trade deficit in March was a rise in imports to $274.5 billion, up $16.4 billion from the previous month.
Meanwhile, exports were up $12.4 billion from the previous month to $200 billion in March.
The difference between imports and exports is the trade deficit, which reached the record $74.4 billion in March.
The Bureau of Economic Analysis and the U.S. census jointly update the trade situation monthly.
Tim Shaler is a professional investor and economist based in Southern California. He is a regular columnist for The Epoch Times, where he exclusively provides some of his original economic analysis.
Views expressed in this article are the opinions of the author and do not necessarily reflect the views of The Epoch Times.