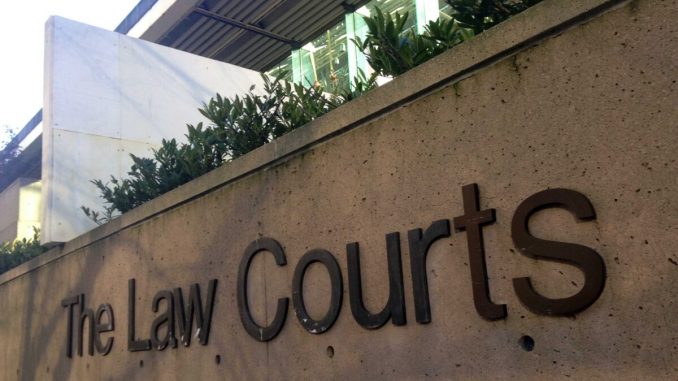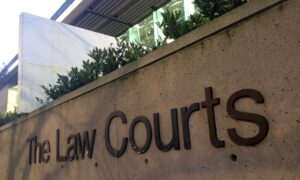 Lawyer Carey Linde, who represented a B.C. father who opposed his teenaged child receiving cross-sex hormones but was defeated in court, says that "cancel culture" has infiltrated every aspect of society, including the legal community.
The child was born female and has transitioned to male. The father was recently released on bail after going to jail for publicizing information that could identify his child. The court had ordered that the child's identity be kept private in order to protect the child's privacy.
The court also ruled that the father must use his child's preferred name and pronouns.
University of Toronto psychology professor Jordan Peterson famously argued in 2016 that requiring all citizens to use someone's preferred pronoun would be the start of a slippery slope, where state-imposed speech would become normalized and lead to an ever-more totalitarian society.
The issue of the use of pronouns recently stirred controversy in the legal community. Last December, British Columbia's Chief Judge Melissa Gillespie issued a directive stipulating that, "when parties are introducing themselves, or lawyers are introducing themselves, their client, witness, or another individual, they should provide the judge or justice with each person's name, title (e.g. 'Mr./Ms./Mx./Counsel Jones') and pronouns to be used in the proceeding."
A provincial court press release said the notice was meant to help lawyers and judges "identify correct pronouns" and "support a shift in professional practice."
The provincial court said in its release that the new initiative was to align the court with its mission to provide "a forum of justice that is impartial, fair, consistent, and assures equal access for everyone."
Pushback Begets Cancellation
Not all lawyers welcomed the new pronoun requirement, which inspired a contrarian article that was submitted to the Advocate, a journal published by the Vancouver Bar Association.
However, the journal says it was urged to drop the article.
"We were rather dramatically cautioned that what the Advocate publishes on the matter could result in a human rights complaint against us. We have also been advised that this is not a topic that is open to debate and that criticism of the directions may amount to hate speech," the Advocate said in an editorial in its March 2021 edition.
"It has been hinted that funding for the Advocate may be at risk if we publish views contrary to those of the Law Society, though we emphasize that this threat has not come from the Law Society itself. … We do not feel particularly warm about being bullied by anyone into publishing or not publishing. In this instance, we have felt bullied in both directions."
The Advocate's editor, D. Michael Bain, said in an email to The Epoch Times that "the piece that was submitted to the Advocate was later published by Canadian Lawyer and then withdrawn after protests were lodged."
The Epoch Times reached out to the Canadian Lawyer publication for comments but didn't hear back by publication time.
Linde, who has been involved in cases where parents don't want their children to undergo sex change surgeries or hormone therapy while under 18, says he is concerned that there can no longer be debates on issues.
"There can only be one side of the argument. There's no two sides. If you deny you're a racist, it's an admission that you are a racist," Linde said.
He says the ideologies leading to cancel culture have trickled down from universities and made their "way into everything."
"I have adopted the position that everybody has to take sides. You either are woke or you're unwoke. And that crosses every spectrum, every ideology, every political philosophy, every board of governors, everybody," he said.