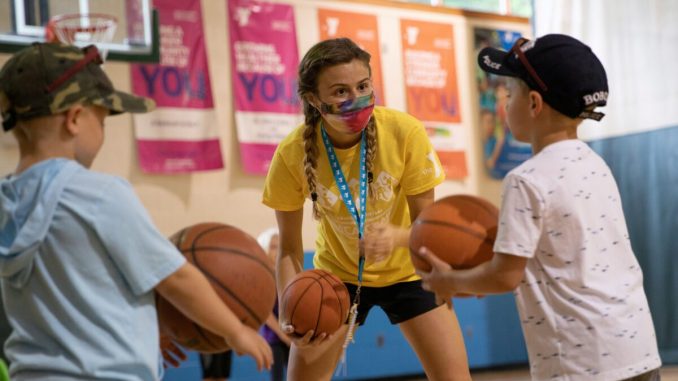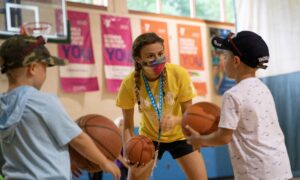 Dr. Rochelle Walensky, who heads the Centers for Disease Control and Prevention (CDC), on Wednesday defended guidance for summer camps that recommends campers to wear masks indoors and outdoors at all times while maintaining at least three feet of social distance.
"We're trying to make sure that there's not a lot of heavy breathing around a singular soccer ball with five kids around it at the same time," Walensky said during a White House press briefing, adding that she would not recommend wearing masks outdoors if there was vaccine authorization for children.
"What we really are trying to do is ensure that all of these kids can have a really good camp experience and keep the camps open without any outbreaks," she said.
The CDC last month released guidance on how summer camps should operate. It was met with criticism for suggesting that masks should be worn at all times, for most indoor and outdoor sports and athletic activities, and by all adults and children as young as two years old, regardless of their vaccination status.
"All people in camp facilities should wear masks at all times with exceptions for certain people, or for certain settings or activities, such as while eating and drinking or swimming," the CDC says, adding that one doesn't have to keep a mask on if he or she is having trouble breathing or is unconscious.
In addition, campers are told to keep three feet apart from each other and six feet from staff at all times, including outdoors. Campers and staff are also encouraged to form cohort "pods" and try to avoid interactions with those outside their own cohorts, including sharing toys, books, games, and art supplies.
Dr. Anthony Fauci, who leads the nation's pandemic response, said Wednesday that the CDC guidance for summer camps "looks a bit strict."
In an interview with TODAY, Fauci insisted that CDC recommendations are "based on science," although he agreed with host Savannah Guthrie, who pointed that it doesn't seem to be very scientifically sensible for little kids to "run around with masks" outside in 90-degree summer heat.
"I wouldn't call them excessive, but they certainly are conservative," Fauci said. "And I think what you're going to start to see is really in real-time, continually reevaluating that for its practicality. Because you're right, people look at that and they say, 'Well is that being a little bit too far right now?'"
"The CDC makes decisions based on science, they will continually reevaluate that," he continued. "You're right, it looks a bit strict, a bit stringent, but that's the reason why they keep looking at that and trying to reevaluate literally in real-time whether or not that's the practical way to go."
According to Dr. Jay Bhattacharya, adviser to Florida Gov. Ron DeSantis, mask mandates for children are mostly harmful.