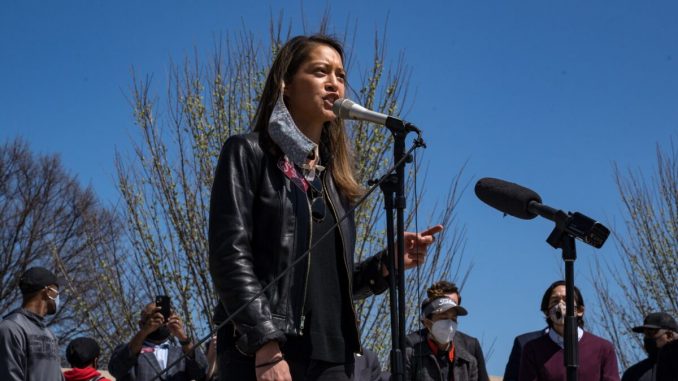 A Democrat Georgia representative is challenging Georgia Secretary of State Brad Raffensperger in the 2022 election, she announced on Tuesday.
State Rep. Bee Nguyen claimed in her announcement video that Republicans have moved to suppress voters but with her in charge, Georgia "will not allow anyone to stand in the way of our right to a free and fair democracy."
Nguyen, as with most other Democrats, opposed the election reform bill that Georgia Republicans passed earlier this year before it was signed by GOP Gov. Brian Kemp.
The legislation restricts early voting but expands voting access in other ways, an Epoch Times analysis found. Republicans, including Raffensperger, have defended the bill, saying it is aimed at strengthening election integrity.
"I'm running to make sure that all Georgians have the right to participate in our democracy and for Georgia to lead the country on voting rights, not on voter suppression," Nguyen said in a written statement. "As part of that commitment, the Secretary of State's office will prioritize accessibility, efficiency, and equity across all divisions."
Nguyen has been a state lawmaker since 2017, when she won a special election to fill a seat vacated by Stacey Abrams, a Democrat who ran for governor but lost. Nguyen, 39, is vice chair of the Georgia Democratic Party.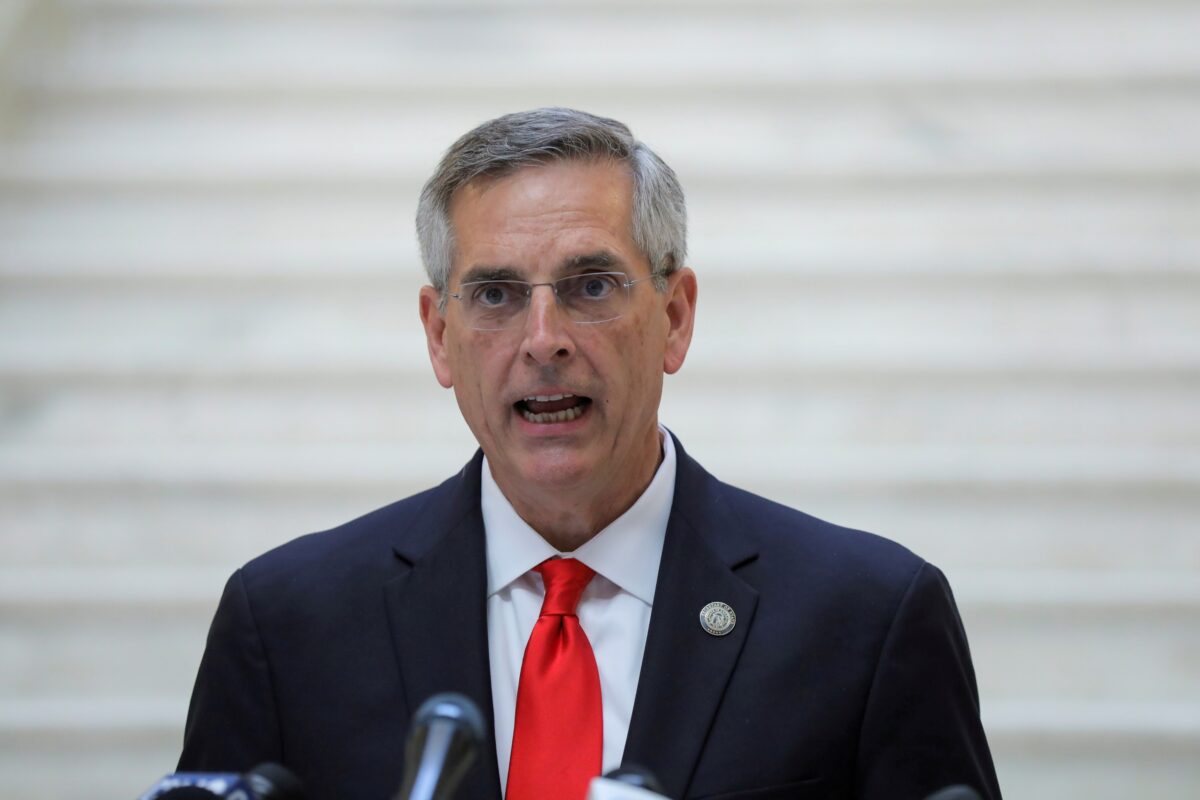 Raffensperger also faces a challenge from the right. Rep. Jody Hice (R-Ga.) is running in the Republican primary, alleging actions by Raffensperger served to "create cracks in the integrity of our elections, which I wholeheartedly believe individuals took advantage of in 2020."
Former President Donald Trump endorsed Hice, calling him "a steadfast fighter for conservative Georgia values and is a staunch ally of the America First agenda."
Trump alleged widespread fraud occurred in certain states in the 2020 election, including Georgia. However, Raffensperger has said only a scattered number of fraud cases occurred, adding up to an amount too small to influence the final result.
Trump lost to Democrat Joe Biden by just under 12,000 votes, out of nearly 5 million cast.
Democrats also won the two U.S. Senate races in the state, enabling them to flip control of the upper chamber.