I have always appeared younger than my chronological age. At 17, and high school graduation, I still looked 15. It did nothing for my dating life, but my mother consoled me saying I would someday reap the benefits of a youthful appearance. When I worked undercover in the FBI as a college-age student, and I was already a couple years out of law school, no one was the wiser and we had a very successful operation. Point taken, Mom, thank you. You cannot pick them, but you have to have parents with "good" DNA.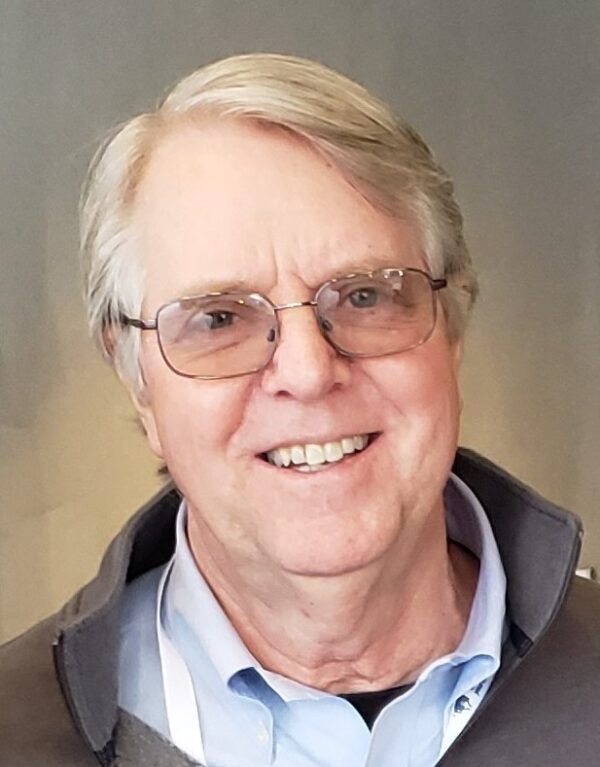 In 1990, we moved to San Diego so my daughter, Natalia, would have surgeries related to her spina bifida by what, we were told, were the best orthopedic surgeons in the world at Children's Hospital [now Rady Children's Hospital-San Diego]. A few years later, when my daughters were 3 and 5, we went to the Del Mar Fair on the Fourth of July. This is actually a big deal. They have horseracing, motorcar racing, a rodeo, 4-H Club competitions with all sorts of farm animals, rock concerts, beer festivals, and just about anything you could want in a state fair, which meant they also had a carnival.
You know the types in this last group, where the ping-pong ball never seems to fall into the little round goldfish bowls, the hoops at the basketball free-throws aren't the same height or diameter as the regulation ones you are used to, and in throwing darts at balloons to win a prize, you are only a "winner" if you break the itsy-bitsy balloon up high in the corner.
That is, it's the job of the carney guys to cheat you. Think of unscrupulous used-car salesmen and Bernie Madoff. Male teenagers, 20-somethings, and even a little older, play these games to impress the girl on their arm, so you know why these larceny booths are so successful.
As I pushed Natalia in her purple wheelchair with one hand, and held Ariel's little hand with the other, looming around a bend we saw the biggest stuffed bears in the carnival. They were mostly pink, purple, or yellow, with white.
The girls immediately cried out in unison that they wanted a bear. Of course, you can't buy one. You must win it. This particular booth was labeled, "Guess Your Weight and Age." Within two pounds, or two years of the correct number, the carney guy would take your money, and they were usually pretty skilled at it.
Three years off of your age, you are awarded a junky little bear keychain. Five years off and you win a small teddy bear. OK, but no one who pays their money and takes their chances is looking forward to that. It is really all-or-nothing, and the carney guy is tough to beat.
For the weight part, you had to stand on a low cement block. I had my suspicions about that. Why couldn't you just stand on the pavement and have him guess your weight?
When we went to these fairs, sometimes I came straight from work and wore a blue suit, a 9 mm SIG Sauer on my hip, two magazines with a total of 40 rounds of ammo, and handcuffs on my belt. Other times I would be in shorts and a T-shirt, yet the carney guy would still guess within two pounds of my weight! But guessing one's age is a different story.
I was glad my much larger teenage sons had gone their separate ways on the fairgrounds, which gave me a little advantage in the age category, at least it was less for the carney man to go on. Even though the girls weren't aware of what was about to happen, I whispered to them not to say anything, and, especially, not to laugh so the man might think there was something afoot.
I paid the five bucks and stood there for the man. A small crowd had gathered—a dad trying to win a bear for his cute little daughters—and the game was on.
He was around 30. I have learned over the years that the younger the guesser, the harder it is to guess the age of an older person. Remember, the usual carney "mark" is a young macho male, not middle-age-to-old-fart with daughters.
So, he looked me up and down, eyed me carefully—which I am sure was part of his performance for the crowd—rested his chin on his raised hand, and pronounced, "40!"
With no change in expression, I brought out my wallet and handed him my California driver's license.
He looked at it carefully, found my birth year, 1947—not 1954, as he had hoped—and realized he was seven years off. The crowd was waiting for the result, none too patiently, and then watched the man grab a long pole, reach up, and bring down a gigantic purple and white bear. As he lowered it, there was a round of applause from the crowd. I had won! Anything to beat these guys would have been appreciated by the onlookers.
The girls were thrilled. Natalia even did her own dancing-bear, little-kid-with-leg-braces walk behind the wheelchair as she smartly pushed it with the big bear filling it up. Of course, the only real benefit in losing for the carney man is they want you to walk around the fair all day with the bear, advertising, so others can see—it can be done! Then other men will waste their money when they look every bit their chronological age. The heck with that, I thought, so we dropped off the bear in our family van in the parking lot and returned to the fair.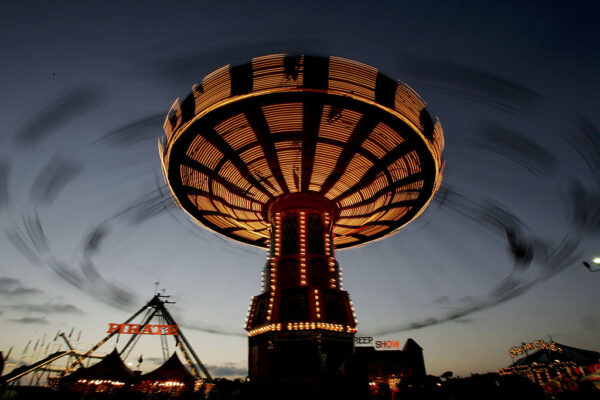 The next year, we went through the entrance gates at about 11 in the morning. The girls saw the walkway to the carnival booths and Natalia called out, "Let's go get our bear!"
I was hoping she hadn't gained a sense of entitlement about winning a bear, but this was countered by my deep-felt sense of justice, and a lifelong mission to fight back on the side of those being cheated.
"OK," I told the girls, "but no smiling or giving away our little game."
They were good as gold and, in a few minutes, we had skunked another carney man. We walked away, this time with a pink-and-white bear, and took it straight to the van.
Around 7 p.m., we were on our way to the grandstand to watch the Navy Band play its version of Tchaikovsky's "1812 Overture," complete with fireworks exploding as cannons with just the right timing. As we wheeled our way there, we passed the "Guess Your Weight and Age" booth and Natalia called to me: "Daddy, there's a different man. Let's get another bear."
I looked up. Sure enough, there had been a changing of the guard, and this carney man didn't know us. I also noticed there were no fewer big bears than had been there in the morning, which meant to me that no one else had won all day. So I agreed with Natalia that we should take one more, "for the road."
I paid my money and the man saw our three straight faces. He looked me up and down and—I heard, again, that I was 40. This year I was actually 48, so he was eight years off and another bear was ours. We had to take it with us, and not to the van, or we would miss the fireworks, but it was worth the inconvenience.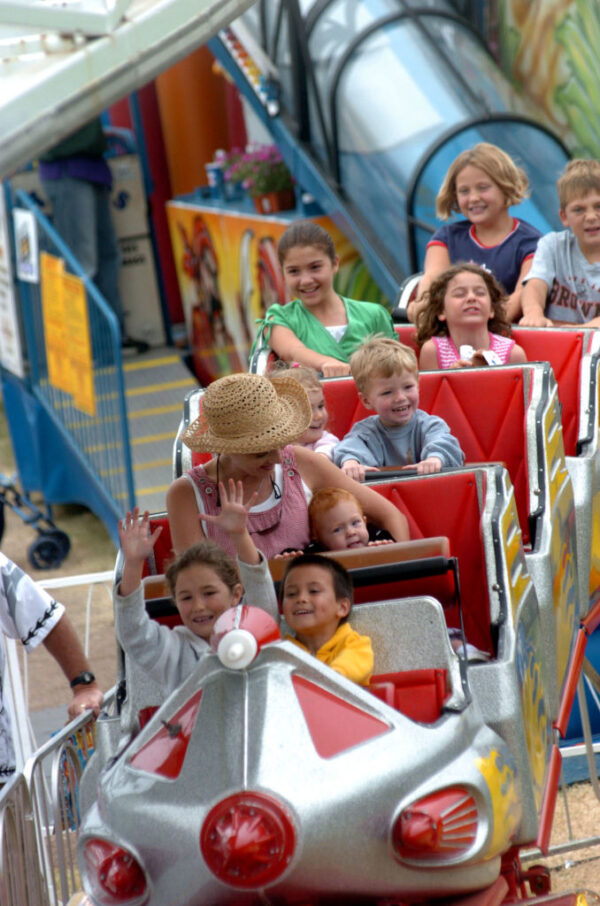 On the way home, while the girls nodded off, I realized what we should do. The next morning, I told them they had enough big bears. We should take this year's to Children's Hospital. Surprisingly, there was no argument, so we piled into the van with the pink and yellow bears.
At the hospital, we went to the physical therapy unit, a large expanse of a room that had every possible piece of equipment, lengthy double-hand-railings, padded platforms, assisting toys, and long glass plates in the floor with video and analyzing equipment beneath them to measure everything you could imagine to enable children to improve their walking. Along the far wall, they had more than a dozen chairs for the children, empty at that time on a Sunday morning.
We spoke with the therapist in charge and asked if she wouldn't mind if we donated the two enormous bears we had brought with us. Not at all, in fact, they would be most welcome, but she did wonder where they had come from. So I told her. She had known Natalia from her therapy sessions and saw this as something like giving back.
The next year, it was the same. The following morning we took two more bears to Children's Hospital. Sometime later, we had a long weekend in Las Vegas where the Circus Circus Hotel has a humongous lobby with a five-acre amusement park—and carnival booths. The day after we returned to San Diego was another bear to the good for the kids at physical therapy. At Busch Gardens, my girls had their sights on large versions of Dr. Seuss's Thing One and Thing Two, which we took home and kept, to their delight. But any bears we won, intermittently, and always the "annual pair" from the Del Mar Fair, went straight to Children's Hospital.
In the summer of 2000, just before moving away from San Diego, we went to our last fair. We saw the prize bulls, the horses and cars racing, and the fireworks. And, oh yes, we also picked up two more giant stuffed bears.
The next morning, now like annual clockwork, we delivered them to physical therapy. Before we left the room, I turned around to view the children's chairs against the far wall. There was now a row of 15 large, stuffed bears—pink, purple, and yellow—the older ones a little soiled and worse for the wear than the newer, but all of them bigger than the children who would be playing with them that day, and in the weeks and months to come.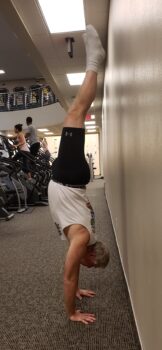 As the girls and I turned to go, a woman was coming into the physical therapy room with her small child for the first time. Her surprise at all the carnival stuffed bears was obvious. She asked the therapist who greeted her where they came from. She didn't see me a few feet away at the door but, in a whispering voice, she told the newcomer, "Oh, they're Mr. Barnes's bears. He brings them every year because he looks younger than he is."
And that is the end of the story. But the moral is—if you have something like this, yes, enjoy it but, also, do something good with it, something that helps straighten out karma in the world, something worthy, something moral, something which teaches your children the best of lessons, and something which is just plain helpful, especially for kids who need all the help they can get.
And no matter how young or old you may look, in doing things like this, you will feel youthful, and for that, there is no age limit.
Wayne A. Barnes was an FBI agent for 29 years working counterintelligence. He had many undercover assignments, including as a member of the Black Panthers. His first spy stories were from debriefing Soviet KGB defectors. He now investigates privately in South Florida.