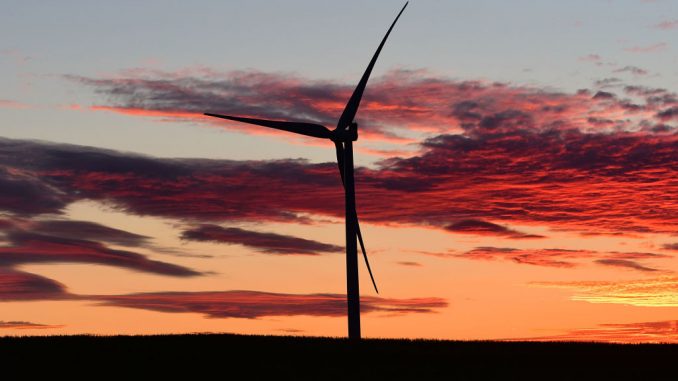 The Victorian Labor Government has positioned itself as Australia's most ambitious climate change state, becoming one of the first jurisdictions in the world to legislate a net-zero emissions target and promising to halve emissions by 2030.
The announcement is part of the state government's new Climate Change Strategy (pdf) to achieve net-zero emissions by 2050, which contrasts with the Federal Government's plan for emissions reduction, which is a 26 to 28 percent reduction by 2030—without a definitive target date for achieving net-zero—to avoid imposing heavy taxation.
Instead, Victoria hopes to meet the goal by legislating five-year reduction targets that will see carbon emission reduced by 28 to 33 per cent by 2025 and 45 to 50 percent by 2030.
State Minister for Energy, Environment and Climate Change Lily D'Ambrosio noted that this action makes the Victorian government a world leader as the first Australian state and one of the first jurisdictions in the world to legislate net zero emissions by 2050.
"Our action on climate change puts Victoria shoulder to shoulder with the world's major economies and leaders. This will reduce emissions and create jobs across the economy—from agriculture to transport to energy," she said.
"With strong action on climate change, we can position Victoria as a global leader—advancing new technology, ground-breaking innovation and driving the creation of new jobs for Victorians," Acting Premier James Merlino said.
To help with the reductions, the Victorian government has pledged that 50 percent of the state's electricity will come from renewable sources, with the government investment included $540 million towards the development of six renewable energy zones and close to an $800 million household energy efficiency package, which includes solar rebate schemes.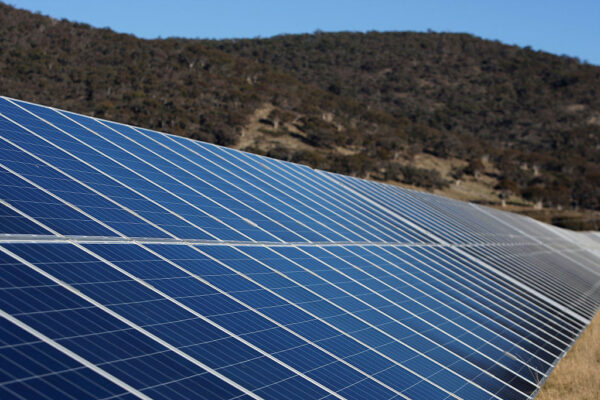 The Victorian government has said that these projects will support thousands of jobs, with 4,000 jobs to be supported by the household energy efficiency package and a further 24,400 jobs created through the renewable energy sector.
However, the plan has been met with criticism.
Daniel Wild, Director of Research at free-market think tank the Institute of Public Affairs, argued that the expensive investment would only increase the burden on taxpayers.
"The renewable energy lobby are leaching off hardworking taxpayers, they gloat that renewables are cheaper, but at the same time, they admit their intermittent and unreliable product also requires billions in subsidies," Wild told The Epoch Times.
Wild also criticised the timing of the investment following lockdowns that have bled businesses dry, saying it will "smash small businesses and families."
"It is unconscionable that at a time when Victoria needs to recover from the government-induced lockdown recession, a policy which will push up electricity prices is being proposed," Wild said.
"This is a policy designed by inner-city elites for inner-city elites," Wild said. "Mainstream Victorians living in the regions and out-suburbs who are employed in the agriculture, mining, and manufacturing sectors will be hardest hit."
CEO of Environment Victoria, Jono La Nauze, also criticised the state government, stating that the reductions did not go far enough.
"The science is clear we need to act much faster," Nauze said. "US Climate Envoy John Kerry himself last week conceded that the US target of 50 to 52 percent cuts is not enough, and neither is Victoria's target."
"Based on the latest science, Victoria needed to set emissions reduction targets of 75 percent by 2030,' Nauze said. "That's what was required for Victoria to do our fair share to meet the objectives of the international Paris Agreement."
Zero Emission Vehicles A Key Strategy
A key component of  VIctoria's strategy to reduce emission is to pledge that 50 percent of all new vehicle sales in the state by 2030 will be zero-emission vehicles (ZEVs)
The announcement involves a $100 million (U.S. $77 million) ZEV package, which includes a $3,000 reimbursement for the first 20,000 new ZEV purchases.
The package also includes the development of electric vehicle charging infrastructure and the switch for all public transport buses to be zero-emission from 2025.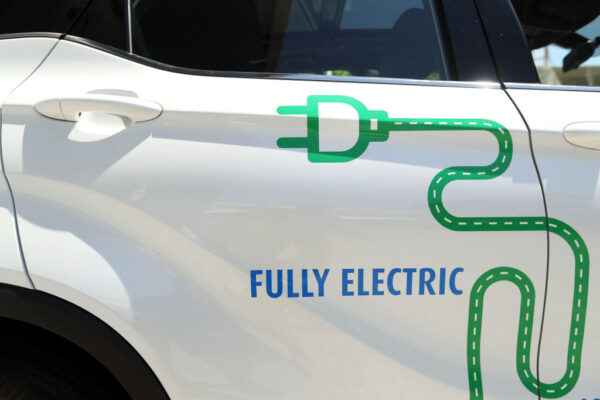 The ZEV package comes after Victoria's controversial announcement of a zero emission vehicle tax in March, which has sparked criticism, including a Victorian Greens spokesperson for transport who believes the incentives are "an attempt at a political fix, not a genuine climate fix."
"Labor's confusing approach of offering incentives for electric vehicles with one hand while increasing taxes on them with other will undermine efforts to reduce transport emissions," the spokesperson said.