A surge of 900 orphaned ducklings are being sheltered at the Wetlands and Wildlife Care Center in Huntington Beach, Calif. until they can survive independently.
"It's baby season," Debbie Wayns, the center's operations manager, told The Epoch Times. "All the eggs have hatched, and all the babies have arrived."
It's the time of year when the facility normally receives a large number of abandoned ducklings, Wayns said, adding the baby birds are normally brought in by animal control or people who believe the creatures are in danger.
"We're in the height of it right now, it feels like we have a million ducklings," she said.
"People see ducklings in their backyard and think they aren't going to survive, but they take the ducklings away from mom and bring them to us. It's unfortunate because the mom flies away and these babies are now abandoned which is why we have them"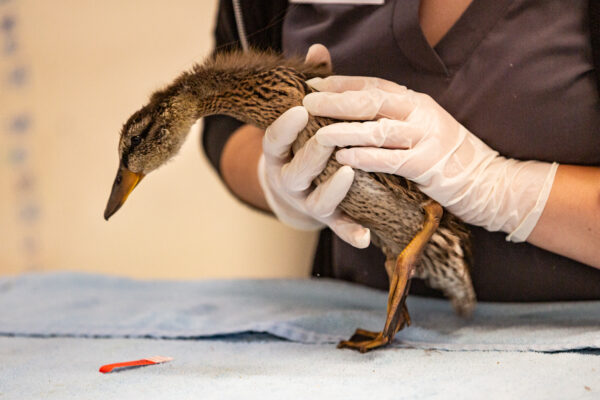 Most of the ducklings received in previous years have been from Disneyland and it's expected the Wetlands and Wildlife Care Center will accept more with the reopening of the theme park.
Wayns advised people to avoid feeding ducklings to ensure they don't become dependent on people and, instead, learn how to survive on their own.
"Mom knows how to teach them to survive in the wild," she said. "The first thing I would say is don't feed them, let mom teach them how do it. If you feed them [and] if you take care of them, you end up having pets and there's a less chance of survival if you don't want them anymore."
The ducklings arrived at the facility at different ages and will receive the assistance they need until they can be on their own in a few months.
The wave of birds recently prompted an outpouring of support from the public, including an abundance of food.
Although the facility doesn't need additional snacks for the furry creatures, it is accepting donations.