New Zealand Prime Minister Jacinda Ardern has conceded that the interests of the Chinese Communist Party (CCP) were becoming "harder to reconcile" on the world stage but noted that these differences did not define NZ-China relations.
Ardern's comments come just weeks after her government endured stinging criticism from UK politicians over Foreign Minister Nanaia Mahuta's reluctance to see the Five Eyes' arrangement expanded into other areas, including human rights dialogue.
In a speech to the China Business Summit on Monday, Ardern said her government took a "principles-based approach" to foreign policy and made decisions independently and in line with NZ's interests and values.
"As Minister Mahuta said last month, we need to acknowledge that there are some things on which China and New Zealand do not, cannot, and will not agree," Ardern said. "This need not derail our relationship. It is simply a reality."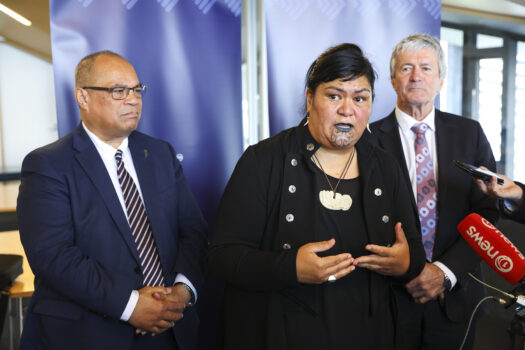 "We have shown this quite clearly over the past year by deliberately choosing when we make public statements on issues of concern and with whom," she added.
"In the past year, for example, we chose to raise some issues with China in private. But alongside this, we also chose to make public statements with a significant number of other countries in multilateral bodies such as the Human Rights Council," she added.
"At other times, we have chosen to partner with Australia, the UK, the U.S., and other countries that share our views and values," she said. "And sometimes we spoke out alone."
Ardern went on to say that NZ had been forthright with raising concerns over the persecution of the Uyghurs and the takeover of Hong Kong.
"And it will not have escaped the attention of anyone here that as China's role in the world grows and changes, the differences between our systems—and the interests and values that shape those systems—are becoming harder to reconcile."
The prime minister said NZ would continue to support the international rules-based order and appealed to Beijing to act in ways "consistent with its responsibilities as a growing power."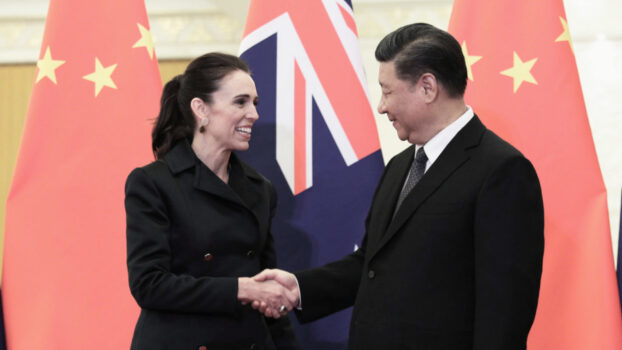 Ardern also acknowledged the extensive ties between China and NZ, including her recent address to the Boao Forum, the $30 billion two-way trade relationship, and the signing of the Comprehensive Strategic Partnership and Regional Comprehensive Economic Partnership.
In late April, Foreign Minister Mahuta delivered a speech to the New Zealand China Council, outlining what NZ's "contemporary relationship" with China looked like.
In her speech, she warned of the need for NZ exporters to diversify trade away from China while raising concerns about Beijing's soft power push into the South Pacific region.
However, it was her comments on the Five Eyes' that raised eyebrows from democratic allies.
"We are uncomfortable with expanding the remit of the Five Eyes," she told reporters. "We would much rather prefer to look for multilateral opportunities to express our interests."
"Matters such as human rights should be approached in a consistent, country agnostic manner," she added. Her comments were backed by Ardern.
While the Five Eyes has traditionally been an intelligence-sharing network between Australia, Canada, NZ, the UK, and the U.S., in recent years, the network has been leveraged to discuss the economy, defence, Big Tech regulation, and foreign relations.
UK Conservative MP Bob Seely lambasted the comments in Parliament.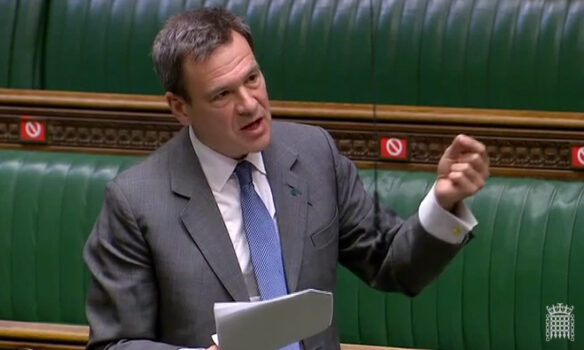 "A quarter of our British supply chain is dominated by China," Seely said. "The problem is that if we go further down that route, we end up like New Zealand, in a hell of an ethical mess, with a prime minister who virtue-signals while crudely sucking up to China and backing out of the Five Eyes agreement, which is an appallingly short-sighted thing to be doing."
Michael Shoebridge, defence director of the Australian Strategic Policy Institute, indicated that the NZ government was attempting "quiet diplomacy" with China but warned this approach was not fit-for-purpose.
"NZ will find that their policy framework collides with their values and interests, even if its purpose is to protect NZ's China trade," he told The Epoch Times.
"Quietly assuring Five Eyes partners everything is fine, while also assuring Beijing of the same thing, is not sustainable unless China radically changes direction under Chinese leader Xi."