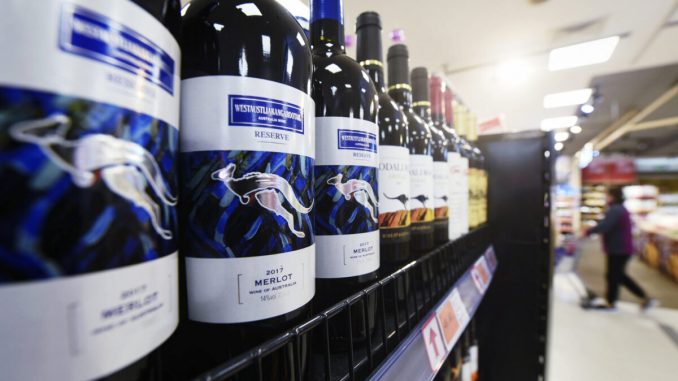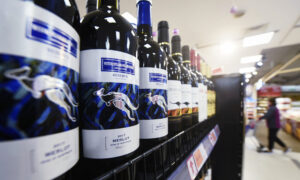 New data shows that Australia has successfully weathered the storm of Beijing's economic coercion by finding alternative markets for wine exports, which has seen growth in Europe, the UK, and the United States.
Despite losses in exports to China, Australia still managed to sell $12 million worth of wine into that market between December and March, down significantly from $325 million (US$251 million) the same quarter the previous year.
Industry body Wine Australia's new report revealed just how large an impact the Chinese Communist Party's (CCP) onerous tariffs had on Australia's wine trade to China.
But if the China trade numbers are excluded from these figures, Wine Australia CEO Andreas Clark said global exports actually grew 10 percent, with Europe (including the UK) receiving $710 million worth of Australian wine—the highest in a decade.
"There was also growth to North America, up 5 percent to $628 million, and Oceania, up 7 percent to $112 million," Clark said in the report.
When broken down by individual country, China remained the biggest market for Australia at $869 million, despite a 24 percent drop in trade, mainly due to the tariffs.
The UK jumped 33 percent, overtaking the United States to become Australia's second-largest export market at $461 million.
This was followed by the United States (up 4 percent to $432 million), Canada (up 9 percent to $195 million), Hong Kong (up 55 percent to $148 million), and New Zealand (up 10 percent to $104 million).
Hong Kong's position as a trading hub for mainland Chinese consumers could partly explain the major increase in wine exports to the city.
Australian exports overall did decline 4 percent in the 12 months leading into March 2021, due to China's tariffs, but also harvest and supply issues.
In March, Beijing's Ministry of Commerce (MOFCOM) slapped tariffs, ranging from 116 to 218 percent, on Australian wine exports.
The tariffs were the result of an investigation by MOFCOM into the alleged "dumping" of wine product by Australian businesses into the China market.
The Australian prime minister and trade minister have both strenuously denied this, and are considering taking the matter to the World Trade Organisation.
Trade diversification has been the focus of exporters after Beijing began to impose several restrictions on Australian imports into China, which experts and politicians have labelled as economic coercion. The CCP began to take these actions after the Australian government led the charge calling for an investigation into the origins of COVID-19.
The CCP implemented a series of tariffs and suspensions over the course of 2020 targeting Australian coal, beef, wine, barley, lobster, timber, lamb, and cotton exports.
According to an April report from the Lowy Institute, exporters were quick to find new customers and diversify trade away from China which has traditionally been Australia's largest trading partner.
Between October 2020 to January 2021, exporters saw an overall drop in trade to China from $7.1 billion to $2.9 billion. However, exports to other countries increased over the same period from $7.5 billion to $12.2 billion.