Former Minneapolis police officer Derek Chauvin should receive an aggravated sentence for his actions leading to the death of George Floyd, prosecutors argued in a legal brief filed on Friday.
"The facts proven beyond a reasonable doubt at trial demonstrate that five aggravating factors support an upward sentencing departure," Minnesota Attorney General Keith Ellison, a Democrat, and other prosecutors wrote to Hennepin County Judge Peter Cahill.
The aggravating factors, they said, include Floyd being "a particularly vulnerable victim"; Floyd being "treated with particular cruelty"; Chauvin abusing his position of authority; Chauvin committing the crime as part of a group of three or more persons; and the fact that multiple children were present when the crime was committed.
"Any one of these five aggravating factors would be sufficient on its own to warrant an upward sentencing departure. Here, all five apply. The State therefore respectfully requests that the Court find the facts necessary to support the existence of these five aggravating factors, and that the Court impose an aggravated sentence on that basis," prosecutors said.
Chauvin was convicted last month in the 2020 death of Floyd, who stopped breathing while being pinned to the ground by Chauvin following an arrest for alleged use of counterfeit money in Cup Foods in Minneapolis. A jury convicted Chauvin of second-degree murder, third-degree murder, and second-degree manslaughter.
Per Minnesota law, Chauvin faces sentencing for only the most serious crime, second-degree murder. He faces up to 40 years in prison, depending on what Cahill decides. Whether the judge agrees there were aggravating factors will play a major role in the ultimate sentence.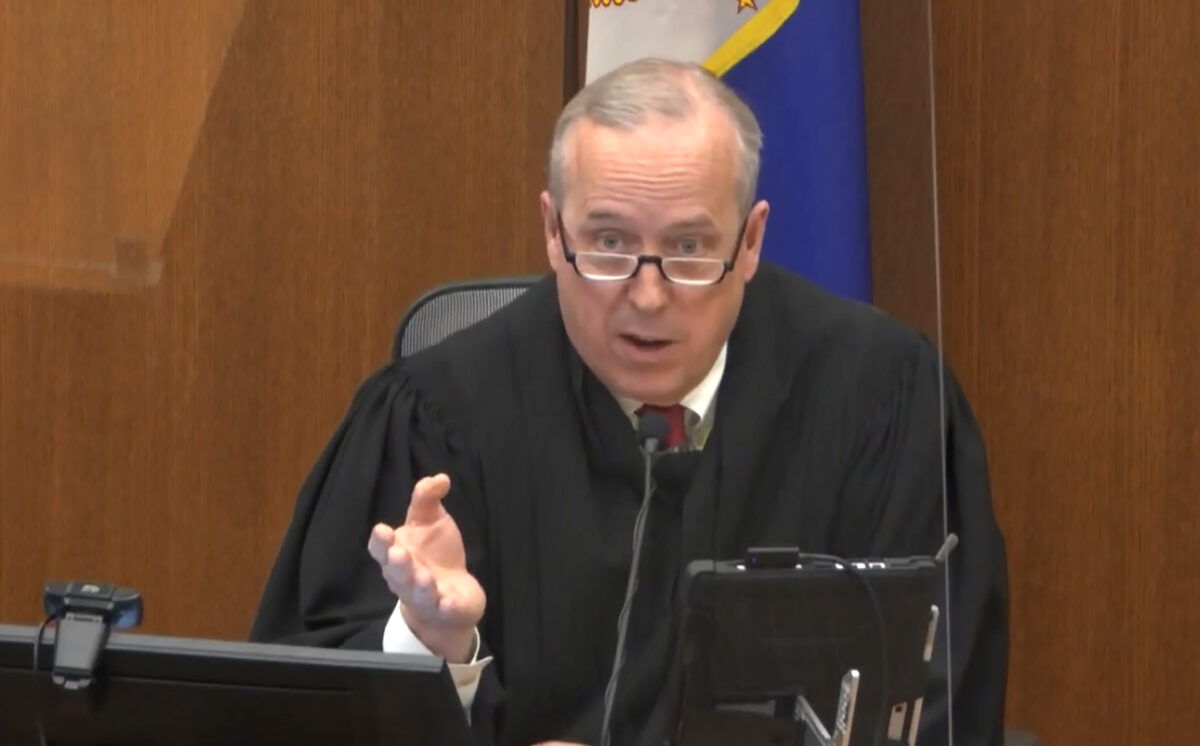 Chauvin's lawyer Eric Nelson said he opposed an upward departure from sentencing guidelines.
Nelson said Floyd was not particularly vulnerable because he was well over 6-feet tall, "muscular," and weighed over 200 pounds, and struggled with officers against being placed in a patrol car.
He also argued that Chauvin's actions were not "particularly cruel"; that abuse of a position of authority by an officer is not a recognized aggravating sentencing factor in Minnesota; that it's not clear whether three or more persons participated in the offense because the other former officers have not yet gone on trial; and that the presence of children during the encounter is not a sufficient ground for an upward departure.
"Because the State has failed to meet its burden of proving the existence of the alleged aggravating factors beyond a reasonable doubt, the Court may not consider them in making its sentencing determination," Nelson wrote in his brief.
Chauvin is due to be sentenced on June 25.