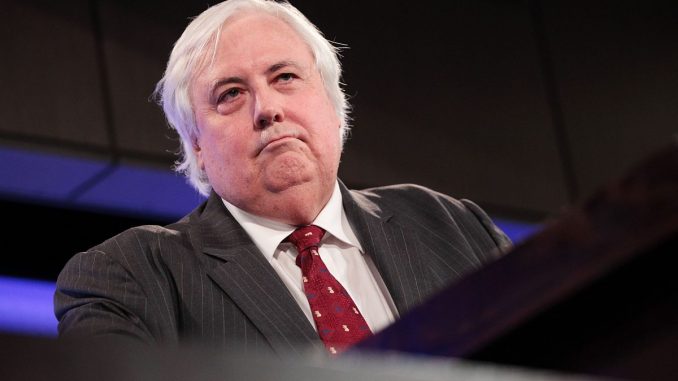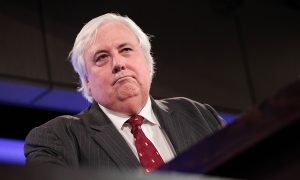 Businessman and former politician Clive Palmer was ordered today to pay $1.5 million to Twisted Sister, an American heavy metal band, for infringing the copyright of one of their songs.
Universal Music sued Palmer in February 2019 after he used rewritten lyrics of the 1984 hit "We're Not Going to Take It" for a political parody song, "Aussies Not Gonna Cop it," as part of the advertising for United Australia Party (UAP), the party he founded in 2013, in the 2019 federal election campaign.
The federal court ruled that Palmer infringed the copyright of the musical and literary work of Twisted Sister's original track and ordered him to pay $500,000 for the "notional licence fee" and $1 million for additional "substantial" damages.
Palmer was also ordered to remove his parody song online, give all unauthorized reproductions of the song to Universal Music, and cover the legal cost of filing the lawsuit for the plaintiff.
"Mr Palmer's use of [the song] was opportunistic," Justice Anna Katzmann wrote in her judgment.
"He saw political and personal advantage in both its notoriety or popularity and the message it conveyed, and he thought that he could get away with using it merely by altering some of the words," she said.
"He was wrong."
While the businessman first argued that the song was a rip-off of "O Come, All Ye Faithful," a Christmas carol, and then tried to use fair use for the purpose of parody or satire to defend himself, the justice concluded the music and lyrics of these two songs "have a good deal in common."
The frontman of Twisted Sister Dee Snider, who wrote the music and lyrics and consistently denounced Palmer over his rip-off of the song, celebrated the victory of the band on Twitter, writing, "It's over, baby! WE WON BIG!!"
Another amazing highlight from today's court verdict against @CliveFPalmer and in favor of @deesnider and @ugm:
Palmer's denials of copying "defy common sense, fly in the face of the contemporaneous documents, and were contradicted by the evidence his own witnesses." – [197]

— Dee Snider🇺🇸 (@deesnider) April 30, 2021
Palmer reached out to Universal Music in 2018 over getting a license to use a re-recorded version of the original track with some changes in lyrics but abandoned the effort after a round of bargaining.
Palmer issued a brief statement over the judgment, saying that his legal team will consider an appeal.