House Speaker Nancy Pelosi has said that she can't call for the members of Congress to get vaccinated against the CCP virus.
Pelosi was asked on April 29 why lawmakers weren't required to get a COVID-19 vaccine before attending President Joe Biden's joint address to congress the day before in the House Chamber.
"We are guided by the Capitol attending physician and the sergeant at arms, but science demands why we still have masks on still," Pelosi said at a press conference. "We cannot require someone to be vaccinated, that's just not what we can do."
The issue involved the "matter of privacy" which she said meant she can't go to the Capitol physician to ask for the names of the lawmakers that aren't vaccinated in order to encourage them to get the jab or make it known to others that they haven't.
"So we can't do that, but you would hope that science would guide them, to protect themselves, their family members, and be good colleagues in the workplace to get vaccinated, and the sooner that that happens the better for everything," Pelosi said.
When asked, Pelosi roughly calculated that about 75 percent of Congress had been vaccinated against the CCP (Chinese Communist Party) virus, commonly known as the novel coronavirus.
"COVID had us in a room where normally 1,600 people would be gathered for the address by the president of the United States—1,600 people [reduced] to 204 people because the Capitol physician insisted that social distancing, that mask-wearing, were necessary," she said.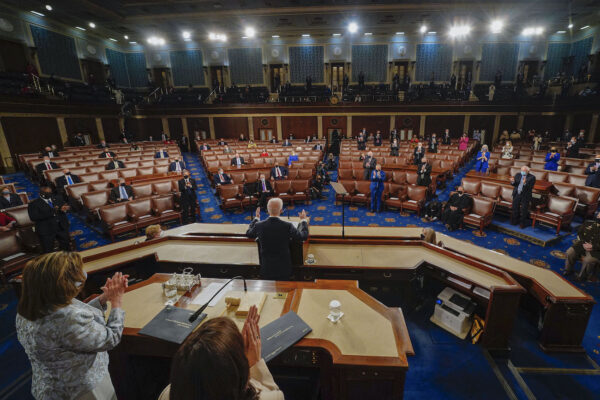 "If we could, but we can't, require vaccinations for the members much less for the American people," Pelosi said.
"Some people want to say, 'Don't come into my store unless you are vaccinated,' this or that. It causes commotion."
Across the Nation, legislators are pushing forward with measures to prohibit COVID-19 vaccine passports that could be required from businesses and schools.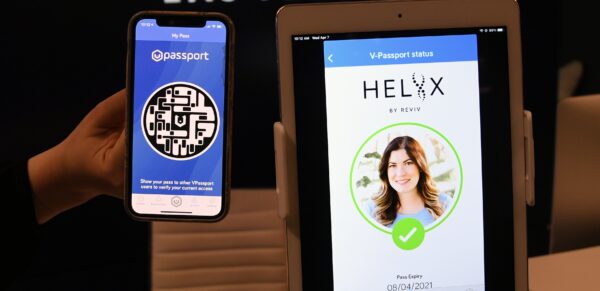 Governors from Arizona, Florida, Georgia, and Texas have taken a stance against so-called vaccine passport measures to different extents. Also more recently Indiana passed a bill to prevent government institutions, but not businesses, to require vaccine passports.