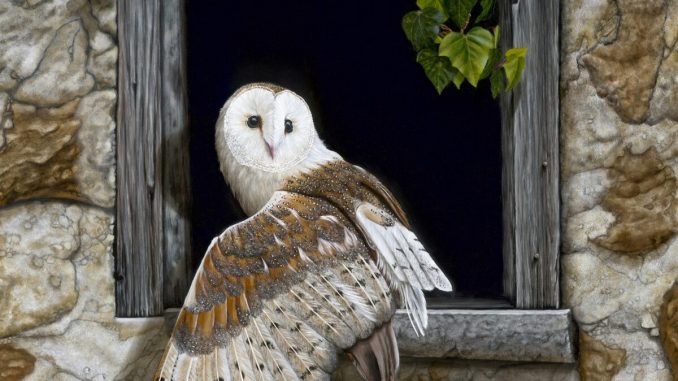 In the painting "Patient Observer," an American barn owl has been captured gracefully stretching out its wing, revealing a fan of gray, white, and brown feathers that could almost disappear into the stone barn wall. The owl gazes out of the painting as if something has caught its attention, making us wonder if we are observing the owl, or if the owl is observing us.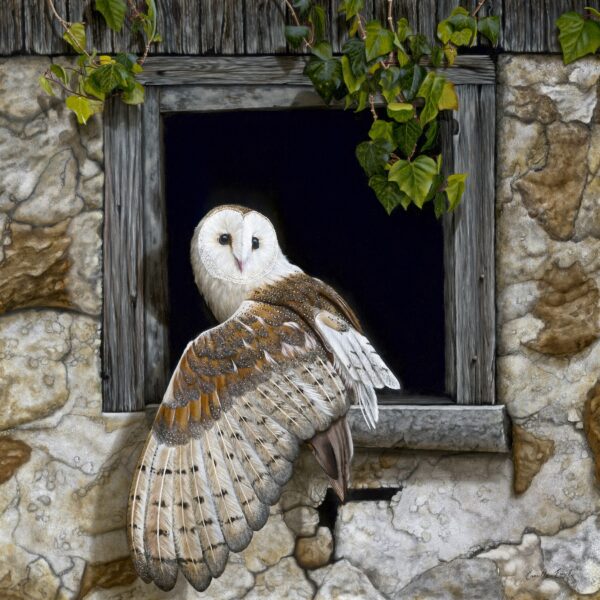 Ordinarily, a painting's title simply reflects the subject matter, but in this case "Patient Observer" can also be applied to the artist, Camille Engel, who must have spent an inordinate amount of time absorbing every nuance of the owl's colors and textures against the abandoned barn.
To capture such details, Engel applies glazes (thin transparent paint washes) to her oil paintings that instill depth and luminosity as light bounces off the paint below, she states on the Art Renewal Center website. It's a technique called indirect painting, which began during the Northern Renaissance with Flemish masters such as Jan van Eyck.
According to her website, Tennessee-based Engel is captivated by details, and it's due to that passion that she's won many awards. In 2018, she won the International Guild of Realism 13th Annual Juried Exhibition's Best Wildlife Award for "Patient Observer." Last year, the same painting was featured in the 14th International Virtual ARC Salon Exhibition (2019–2020).
To find out more about Camille Engel's paintings, visit Camille-Engel.com