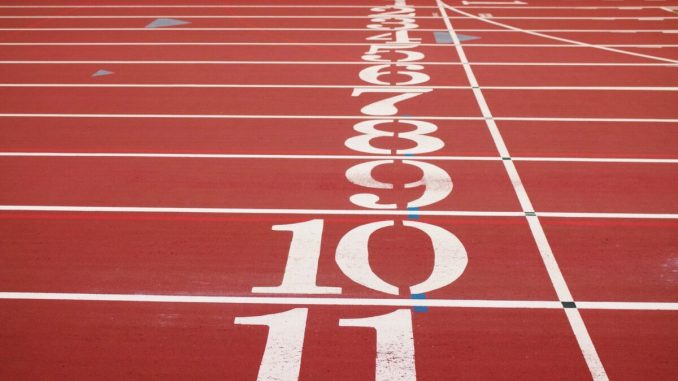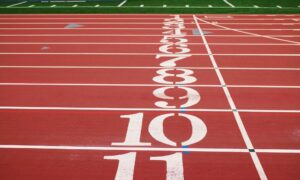 The Florida legislature this week approved a measure that requires athletic sports teams designated for girls to only be open to biological female athletes.
The measure was amended into the education-related Senate Bill 1028 by Republican leaders after a standalone bill on the issue failed to garner the support it needed.
The language of the provision means that transgender female athletes, who were biologically male at birth, can only participate in sports designated for males. It applies to high school and college sports sponsored by public schools. The bill now heads to Gov. Ron De Santis's desk for signature.
There are numerous opportunities and long-term benefits for females that come from competing and demonstrating their strength, skills, and athletic abilities, the text of the provision states.
"The Legislature finds that maintaining the fairness for women athletic opportunities is an important state interest. The Legislature finds that requiring the designation of separate sex-specific athletic teams or sports is necessary to maintain fairness for women's athletic opportunities," the text of the provision reads.
The move generated emotional debate from Democrats in the legislature, who lamented the last-minute change.
"If they want to play, let them play, there's nothing to stop them," said Sen. Victor Torres (D-Kissimmee) who said he has a transgender granddaughter. "I ask you please, kill this. We don't need this."
Sen. Jason Pizzo (D-North Miami Beach) suggested that passing the amendment was not a priority for the Senate, arguing that it affects only a small number of Floridians.
"We've spent more time on this amendment than we have on unemployment in the Senate," Pizzo said. "This is so completely unnecessary to the good hard work our constituents want us to do."
Meanwhile, Senate Republicans defended the bill arguing that the bill was being mischaracterized by Democrats and that its enactment is necessary to protect women.
"This is not an anti-anything bill. This is a pro-women's bill and I ask you to support it," Sen. Keith Perry (R-Gainesville) told the Senate floor.
"This bill is not against any particular group … All it is saying is that women are going to play with other women that are of the same physiological makeup," Sen. Kelli Stargel (R-Lakeland) added during the debate. "It's not meant to be hurtful. It's not meant to be discriminating. It's not meant to attack any group. … This is about sports, about having a competitive advantage."
The bill passed the Florida senate with a 23-16 vote. This came two hours after the House approved the bill in a 79-37 vote.
This comes as several Republican-led states seek to enact laws that would bar biological males from participating in women's sports. The bills also acknowledge the inherent biological differences between male and female student-athletes. Mississippi, Tennessee, Arkansas, and Alabama are among the states that have signed such measures into law.
Meanwhile, North Dakota Gov. Doug Burgum last week vetoed a similar measure that had passed the state legislature.
The Republican governor argued that the state already has sufficient rules in place related to the issue. He also warned that since the bill, House Bill 1298 (pdf), does not apply to tribal or privately funded schools, it could create the potential for "an unlevel playing field."