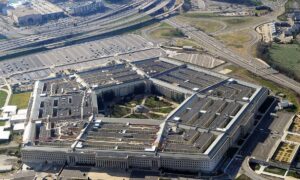 Nine out of the eleven top U.S. commanders plead to declassify more documents. This rare move seeks to confront threats from China and Russia.
Australia will spend $580 million to upgrade its military. Four northern military bases will be renovated.
China's ambitions expand into space. The Chinese regime is planning to build a permanent space station, and the first section of it launches this week. Once completed, it'll join the International Space Station as one of the only fully operational space stations in orbit.
A Chinese internet user has been arrested after posting online about her brother's death. He died shortly after getting a Chinese-made vaccine shot.
A dance used to show loyalty to Chinese dictator Mao Zedong returns to Chinese schools. This time, it's praising the current leader of the Communist Party.
Subscribe to our YouTube channel for more first-hand news from China.
For more news and videos, please visit our website and Twitter.