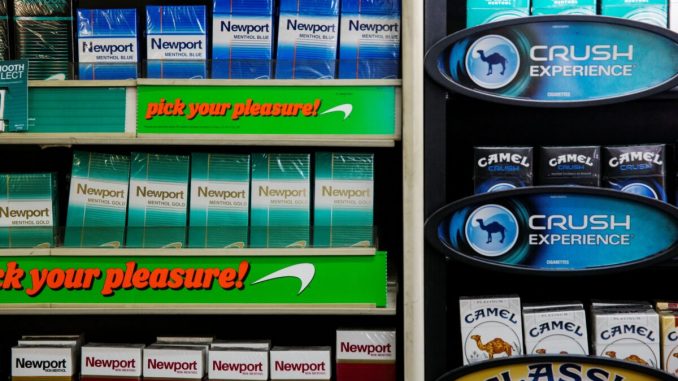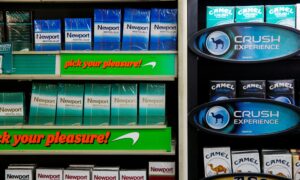 A coalition led by the American Civil Liberties Union is urging the Biden administration not to ban menthol cigarettes.
Such a ban would "have serious racial justice implications" and would "trigger criminal penalties, which will disproportionately impact people of color, as well as prioritize criminalization over public health and harm reduction," the coalition wrote in a letter this week to Health Secretary Xavier Becerra and acting Food and Drug Administration Commissioner Janet Woodcock.
"A ban will also lead to unconstitutional policing and other negative interactions with local law enforcement," they added.
The White House, the Department of Health, and the Food and Drug Administration (FDA) did not respond to requests for comment.
The federal government is set to answer a citizen's petition on April 29. Groups including the African American Tobacco Control Leadership Council and the American Academy of Pediatrics in the petition asked the FDA to "remove menthol cigarettes from the market."
The groups praised the move in 2009 by members of Congress to ban flavored cigarettes but noted that menthol cigarettes, which have a mint flavor, were excluded from the prohibition.
The Family Smoking Prevention and Tobacco Control Act enables the FDA to ban menthol.
Petitioners said tobacco use remains a leading cause of preventable death and disease in the United States and that surveys indicate about half of youth smokers smoke menthol cigarettes, a higher percentage than adult smokers.
"Prohibiting menthol in cigarettes is perhaps the single most powerful measure readily available to the FDA to improve America's health," the groups wrote.
The House of Representatives last year passed a bill that would prohibit menthol cigarettes but it was not brought to a vote in the Senate. Several states have passed menthol bans.
During the Trump administration, the FDA was considering a ban on menthol cigarettes. Scott Gottlieb, the agency's commissioner at the time, said in a statement that "menthol serves to mask some of the unattractive features of smoking that might otherwise discourage a child from smoking," and that "menthol products disproportionately and adversely affect underserved communities."
The FDA ended up banning flavored e-cigarette products, but not taking action on menthol e-cigarettes or cigarettes.
According to federal data, most African American youth who smoke use menthol, while African American adults have the highest percentage of menthol use compared to other populations.
Menthols are believed to be more harmful than regular cigarettes because menthol makes harmful chemicals more easily absorbed in the body, according to the Centers for Disease Control and Prevention.
Tobacco companies oppose the reported ban.
"We share the common goal of moving adult smokers from cigarettes to potentially less harmful alternatives, but prohibition does not work," Steven Callahan, a spokesman for Altria, which owns Philip Morris, told the New York Times. "A far better approach is to support the establishment of a marketplace of FDA-authorized non-combustible alternatives that are attractive to adult smokers."