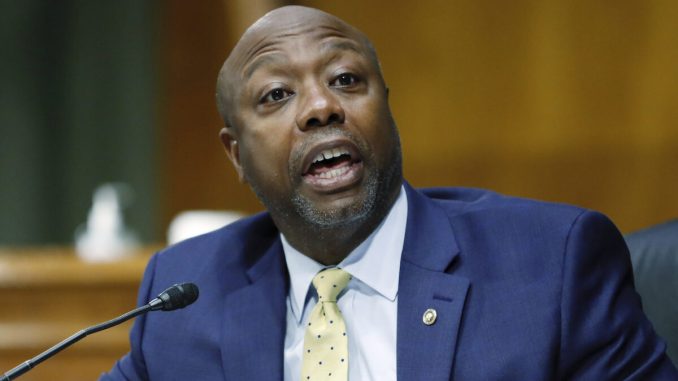 In a speech responding to President Joe Biden's first address to a joint session of Congress, Sen. Tim Scott (R-S.C.) accused the Democratic commander in chief of further dividing the nation despite promises to the contrary.
"Our president seems like a good man. His speech was full of good words. But President Biden promised you a specific kind of leadership. He promised to unite our nation, to lower the temperature, to govern for all Americans no matter how we voted. This was the pitch. You just heard it again. But our nation is starving for more than empty platitudes," Scott said on April 28.
"We need policies and progress that brings us closer together. But three months in, the actions of the president and his party are pulling us further and further apart."
Scott delivered his speech minutes after Biden wrapped up an hour-long speech to Congress during which he called on lawmakers, especially Republicans, to pass a long list of bills, central among which were the multi-trillion-dollar American Jobs Plan and American Families Plan.
Scott criticized Biden and Democrats in Congress for passing a COVID-19 stimulus bill without a single Republican vote and noted that during the Trump administration Congress came together to pass five bipartisan pandemic relief measures.
"We wanted to keep working together to finish this fight. But Democrats wanted to go it alone. They spent almost $2 trillion on a partisan bill that the White House bragged was the most liberal bill in American history. Only 1 percent went to the vaccinations, no requirement to reopen schools properly. COVID brought Congress together five times. This administration pushed us to part," Scott said.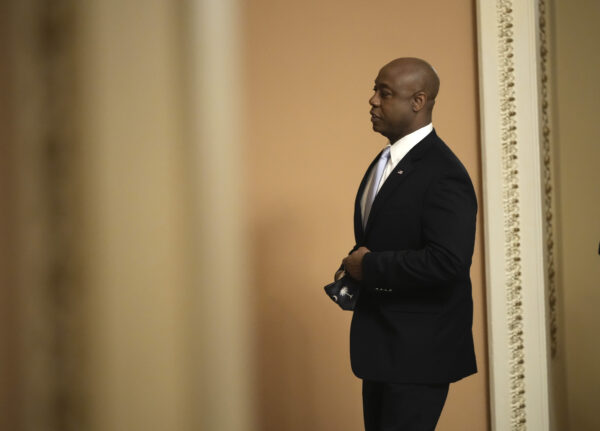 Scott lambasted both the American Jobs Plan and the American Families Plan. He called the American Jobs Plan a "liberal wish list, a big government waste" that features "the biggest job-killing tax hikes in a generation." He said the American Families Plan would usher in "even more taxing, even more spending to put Washington even more in the middle of your life, from the cradle to college."
Scott, the first black politician from the South to serve in the U.S. Senate, also countered Biden's description of America as a systemically racist country.
"America is not a racist country. It's backward to fight discrimination with different types of discrimination. And it's wrong to try to use our painful past to dishonestly shut down debates in the present," Scott said.
The senator from South Carolina pointed out that the Democrats used the filibuster to kill his police reform legislation during the last session of Congress even after he offered them opportunities for amendments.
"My friends across the aisle seem to want the issue more than they wanted the solution, but I'm still working," Scott said.