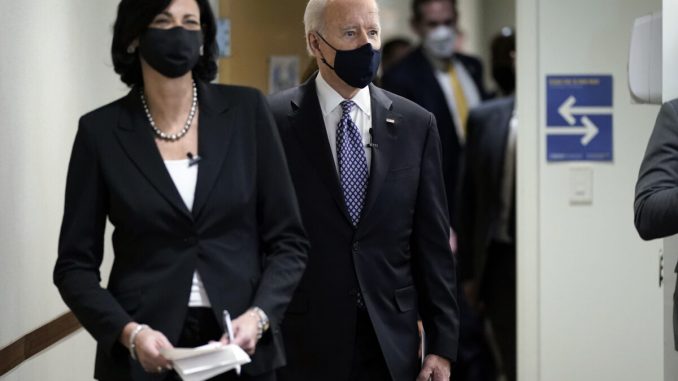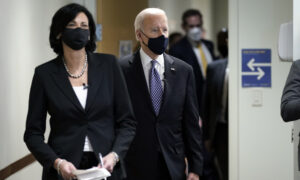 A new CDC review shows that fully vaccinated adults 65 years and older are 94 percent less likely to develop symptoms from the CCP virus that require them to be hospitalized than people of the same age who are not vaccinated.
The Chinese Communist Party (CCP) virus, commonly known as the novel coronavirus, causes the disease COVID-19.
"These findings are encouraging and welcome news for the two-thirds of people aged 65 and up who are already fully vaccinated," said CDC Director Rochelle Walensky.
"COVID-19 vaccines are highly effective and these real-world findings confirm the benefits seen in clinical trials, preventing hospitalizations among those most vulnerable. The results are promising for our communities and hospitals. As our vaccination efforts continue to expand, COVID-19 patients will not overwhelm health care systems—leaving hospital staff, beds, and services available for people who need them for other medical conditions."
Severe symptoms from the virus sometimes lead to hospitalization, intensive care, ventilators to assist breathing, or death.
People 65 and older who had one dose of the two-dose vaccine were 64 percent less likely to be hospitalized with severe symptoms than people who were not vaccinated.
Dr. Walensky said on April 23 that 66 percent of the U.S. population 65 and over has been fully vaccinated, which is about 36 million Americans.
"We are well on our way to having one of our most vulnerable populations fully protected against this deadly virus and that is a reason to celebrate," said Walensky.
She said this was accomplished because of a joint effort from the CDC, FEMA, HRSA (Health Resources and Services Administration), state governments, and private sector partnerships.
Meanwhile, Andrew Slavitt, acting administrator for the Centers for Medicare and Medicaid Services, said, "We have 75,000 places for Americans to get back to. Importantly now, 90 percent of all Americans live within five miles of a vaccination site. By the end of May, we'll have enough vaccine supply for every adult who wants one."
Dr. Walensky urged American to do more to keep other safe, especially getting fully vaccinated.
"Looking county by county there are some unsettling gaps in our coverage. Some areas are doing very well with greater than 65 percent coverage for those over the age of 65 … but many areas have far less coverage, less than 47 percent."
"Because this virus is an opportunist, we anticipate that the areas of lightest vaccine coverage now might be where the virus strikes next, and with modest protection of our oldest population many more deaths could ensue," Walensky added.
"Now that everyone is eligible to receive a vaccine, please help turn your county toward more protection," said Walensky.