Secretary of Department of Homeland Security (DHS) Alejandro Mayorkas announced new guidance on Tuesday to limit the arrest of illegal immigrants in or near courthouses, reversing a Trump-era policy that expanded such arrests.
"Ensuring that individuals have access to the courts advances the fair administration of justice, promotes safety for crime victims, and helps to guarantee equal protection under the law," Mayorkas said in a statement.
"The expansion of civil immigration arrests at courthouses during the prior administration had a chilling effect on individuals' willingness to come to court or work cooperatively with law enforcement," he continued. "Today's guidance is the latest step in our efforts to focus our civil immigration enforcement resources on threats to homeland security and public safety."
Under former President Donald Trump, U.S. Immigration and Customs Enforcement (ICE) issued a Directive (pdf) in January 2018 regarding civil immigration enforcement actions inside federal, state, and local courthouses. ICE stated at the time that such arrests "are wholly consistent with longstanding law enforcement practices, nationwide," and could reduce safety risks because individuals entering courthouses "are typically screened by law enforcement personnel."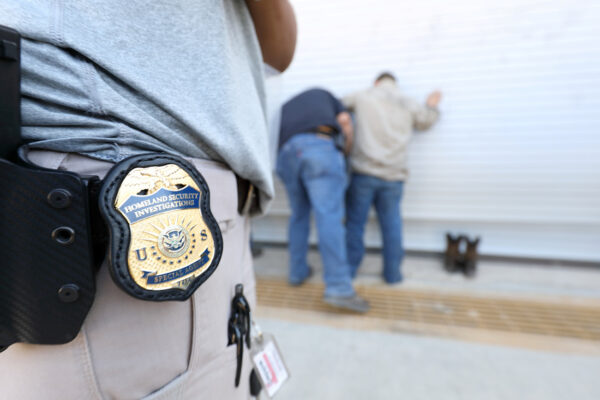 DHS's new policy stipulates that the arrests could only be done under limited circumstances, such as situations that pose a national security issue, or imminent risk of death or physical harm, or hot pursuit of someone who is a threat to public safety, or imminent risk of destruction of evidence material to a criminal case.
The new guidance also applies to the U.S. Customs and Border Protection (CBP).
Stephen Miller, a former senior adviser to Trump, criticized the new policy, saying it will release huge numbers of criminals while putting ICE officers in unsafe situations.
"Once more, [President Joe] Biden privileges the convenience of criminal aliens over the lives of US citizens," Miller wrote on Twitter. "Making matters worse, I'm told the policy also applies to immigration courts—further ensuring that non-detained aliens who lose in court will never be removed."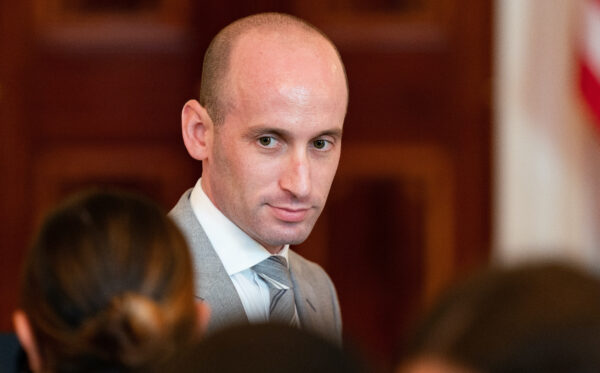 "Angel Dad" Dan Ferguson, whose 28-year-old daughter Amanda Weyant-Ferguson was killed in a hit and run by an illegal alien in 2018, also expressed anger over this new policy.
"My daughter would be alive today if a judge would have allowed ICE to do their job," Ferguson wrote on Twitter. "Instead, he was released and later killed my girl while drinking and driving. When will enough be enough."
The DHS didn't respond to a request from The Epoch Times for comment.
This is not the first time the Biden administration has limited ICE's ability to remove illegal immigrants.
On Jan. 20, the first day when Biden took office, his acting DHS Secretary David Pekoske signed a memorandum (pdf) directing DHS components to review and reset enforcement policies while canceling most of Trump's immigration enforcement policies. The memo prevented ICE from removing the vast majority of criminal illegal immigrants.
In the fiscal year 2018 report, ICE pointed out that 66 percent of the aliens arrested were convicted criminals, and 21 percent had pending criminal charges. That year ICE arrested 138,117 aliens with criminal histories (convicted criminal and pending criminal charges).