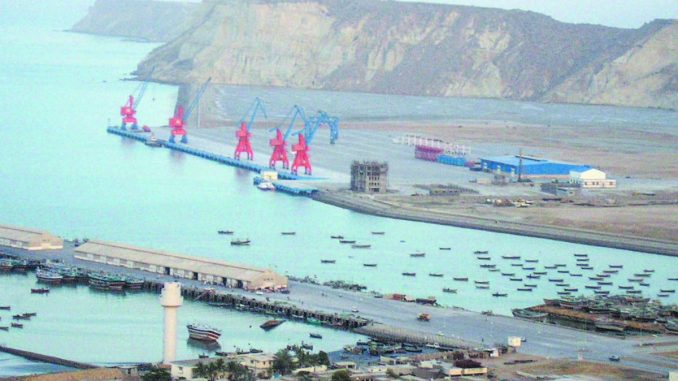 News Analysis 
Xi Jinping, leader of the Chinese Communist Party (CCP), delivered a speech at the Bo'ao Forum for Asia (BFA) 2021 via video on April 20, promoting the CCP's Belt & Road Initiative (BRI)—also known as "One Belt, One Road" (OBOR)—and the expansion of communism.
The Bo'ao Forum for Asia (BFA) 2021, which is an annual event, was held from April 18 to 21 in Bo'ao, Hainan Province, China.
At the beginning of his speech, Xi said that the annual forum was held in a "very special background," and that its theme was "A World in Change: Join Hands to Strengthen Global Governance and Advance Belt and Road Cooperation," which "is most opportune and relevant under the current circumstances."
About one-third of Xi's speech focused on BRI. He described it as a "public road open to all, not a private path" and that it "pursues development, aims at mutual benefits, and conveys a message of hope," saying that "all interested countries are welcome aboard."
The Origin and Essence of the BRI
The BRI was initiated by Xi during his visits to Central and Southeast Asia in September and October 2013 via his proposed ideas for the Silk Road Economic Belt and the 21st-Century Maritime Silk Road. In November of the same year, the Third Plenary Session of the 18th Central Committee of the Chinese Communist Party upgraded the BRI to a national strategy.
The "Belt," or the "Silk Road Economic Belt," refers to the land that starts from mainland China and follows the ancient Silk Road through Central Asia and Russia to Europe.
The "Road," or "21st Century Maritime Silk Road," refers to the CCP's idea to deepen cooperation between China and the Association of Southeast Asian Nations (ASEAN), connecting China to Europe via sea. In recent years, China has expanded territorial claims in the South China Sea and the Indian Ocean.
As of Jan. 30, 2021, the CCP signed 205 BRI cooperation documents with 140 countries and 31 international organizations.
The United States and Japan, on the other hand, have refused to join BRI since the beginning. Both countries believe that the infrastructure projects in the BRI threaten freedom and openness in the Indo-Pacific region.
Frank Tian Xie, a John M. Olin Palmetto professor in business at the University of South Carolina Aiken, wrote in a commentary for The Epoch Times that the CCP planned to establish a trade network via BRI with mainland China as its center and eventually to export communist ideology to the world. The BRI was "a comprehensive project with multiple goals in politics, economy, and military," Xie said.
"The BRI mission has extended from the expansion of the Chinese foreign trade market, exporting excess capacity, exporting the CCP's infrastructure model, exporting unemployment, and obtaining stable energy supplies, to gradually occupying strategic locations, building geopolitical alliances, uniting Europe against the United States," Xie said.
Infiltrating Europe Through BRI
Due to the economic crisis in Europe, the CCP began to use the BRI as a tool to entice major European countries such as the UK, France, Germany, and Italy to sign agreements, with the goal to control Europe economically and politically and unite Europe against the United States.
On March 23, 2019, Italy became the first G-7 country to sign on to the Chinese regime's BRI, defying the United States and its allies. Members of both governments signed 29 protocols of a memorandum of understanding (MOU), with a total value that could reach $22.6 billion.
One of the projects, the investment of $1.13 billion in the port city Trieste, is of strategic importance. It is "connected to eight major seaports, backed by the Baltic Sea, and connected to the China-Europe Railway Express's tracks, making it an important transportation hub in Europe," according to the CCP's Ministry of Commerce.
The China-Europe Railway Express, also known as China Railway Express (CR Express), is a railway freight service launched by the CCP "to strengthen business and trade ties with European countries," according to Xie.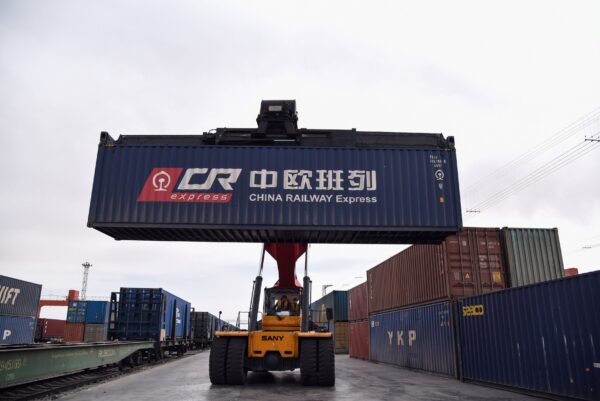 According to CCP overseas mouthpiece CGTN, "By the end of March 2019, the rail had connected 60 Chinese cities with 50 cities across 15 European countries, with over 14,000 cargo trains on the network." Huge amounts of Chinese products are transported to Europe via these freight trains.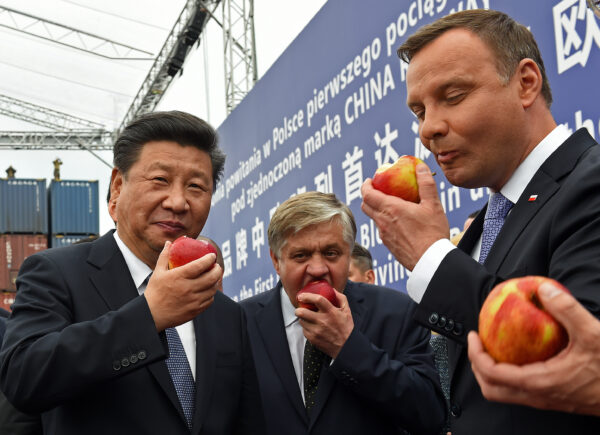 In Germany, the city of Duisburg has become an important inland transport hub for the CCP's CR express freight trains, as it is adjacent to the Rhine River, a major waterway in Western Europe that has a sound network of river shipping, rail, and road transport.
As of the end of 2018, 80 percent of the nearly 13,000 trains traveling from major Chinese cities to Europe terminated in Duisburg, according to a report on Yicai.com, a Chinese financial website.
In 2018, France and China had a trade deficit of more than $36 billion, which continues to grow. A CCP state-run media, Guanchazhe, published an article in April 2019 that said only a huge demand for investment and products brought by the BRI could solve this problem for France.
French President Emmanuel Macron said when he was visiting China in January 2018 that China's BRI projects in France and Europe could be beneficial to the region and that "these roads can only be shared. If they are roads, they cannot be one-way."
In October 2015, during Xi Jinping's visit to the UK, China General Nuclear Power Corporation (CGN) and the project's main contractor, Electricité de France (EDF), signed an investment agreement committing to invest $7.5 billion in the construction of the Hinkley Point C nuclear power station.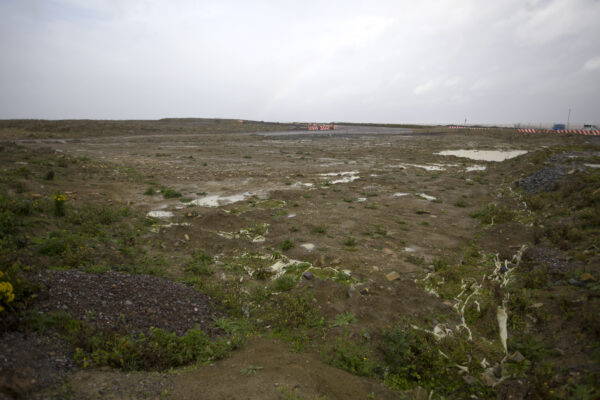 In September 2016, then-Prime Minister Theresa May approved the nuclear power station project.
However, the CCP's plan to take full control of Europe in terms of economy and transportation was met with some resistance.
"The CCP originally wanted to break through the EU countries in various ways, but Germany, France, Spain, and the UK demonstrated a very high degree of unity to sign the Belt and Road cooperation memorandum together rather than in a bilateral form by individual state," said Xie.
"The greater EU's defense against the CCP's ambitions was shown as early as 2019," he said.
BRI Recipient Countries at Risk of Huge Debts
Former president and CEO of the U.S. Overseas Private Investment Corporation—now called the U.S. International Development Finance Corporation (DFC)—Ray Washburne, made remarks about BRI in a 2018 conversation with reporters at DFC's Washington headquarters, commenting that the Chinese regime was "not in it to help countries out, they're in it to grab their assets." He said that Beijing used BRI to debt trap countries in the project and then secure "their rare earths and minerals and things like that as collateral for their loans," reported the South China Morning Post.
A Boston University study found that between 2008 and 2019, the China Development Bank and the Export-Import Bank of China lent $462 billion to foreign countries, just slightly less than the World Bank's $467 billion. Beijing's BRI is saddling developing countries with heavy debt.
A recent Center for Global Development report (pdf) also found that eight BRI recipient countries—Pakistan, Djibouti, the Maldives, Laos, Mongolia, Montenegro, Tajikistan, and Kyrgyzstan—are at a high risk of sovereign debt crisis due to BRI loans.
In April 2020, Pakistan's foreign minister called Beijing with an urgent request to restructure billions of dollars in Chinese loans, as Pakistan's economy was plummeting due to the pandemic.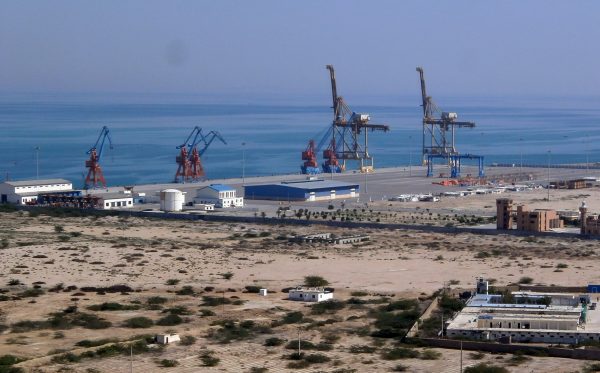 The New York Times reported that China was flooded with debt relief requests from countries including Kyrgyzstan, Sri Lanka, and a number of African nations, requesting to restructure, delay repayments, or forgive tens of billions of dollars in loans due in 2020.
China's financial system was already struggling to maintain economic growth, burdened with a heavy debt accumulated by state-owned enterprises and local governments. The unprofitable BRI also added a heavy burden to Chinese taxpayers.
"The BRI is a policy that is harmful both to the country and the people. It is a policy of expansion that Xi Jinping has proposed for his own fame within the party. In the face of the overall trend of China's economic downturn, the Chinese communist government is still bent on going ahead and consuming a large amount of foreign exchange and treasury funds, which will ultimately benefit the CCP, while all the people will pay for the losses," a Chinese netizen said.