Australian Medical Association (AMA) President Dr. Omar Khorshid has said that the Western Australian (WA) government could have done more to prevent the COVID-19 outbreak and subsequent 3-day lockdown.
A report came in early April identifying the Mercure hotel as "high-risk" for ventilation issues, one of three in Perth. According to Khorshid, the problem lay in a lack of expediency in delivering the report following WA's last lockdown in February.
"It is frustratingly slow," Khorshid told Sky News Australia. "I think that is the main criticism of the WA government—that they have not done everything they could have done to make quarantine as safe as possible."
Khorshid said that hotels without suitable ventilation should either not be used, or if used, should separate occupants to avoid guests staying in rooms adjacent to one another.
Khorshid emphasised that COVID-positive persons should be moved to separate facilities, a strategy that some other states are already employing.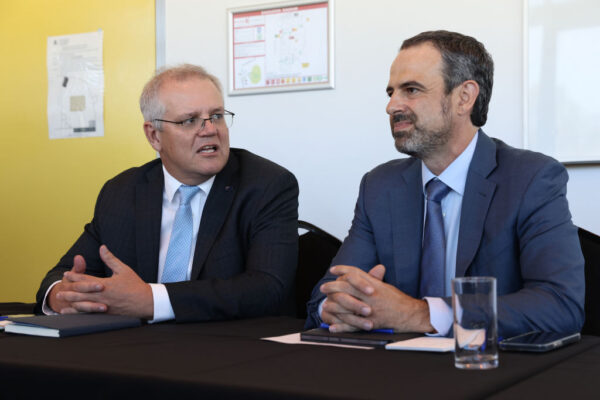 WA Premier Mark McGowan shifted the blame to the Federal government, accusing the commonwealth of not doing its part to assist in effective quarantining measures.
"Quarantine is the responsibility of the commonwealth government under the constitution," McGowan told reporters on Saturday.
McGowan also sent a request to the government asking to halve the number of returned travellers that WA accepts each week from 1025 to 512 people.
"I'm at the end of my tether with the commonwealth handing responsibility to the states and not helping," he said.
McGowan suggested the use of commonwealth facilities, such as detention facilities on Christmas Island or RAAF bases.
However, a Federal spokesperson said that it was already agreed upon that state and territory jurisdictions were to handle quarantine measures.
"The Commonwealth, states and territories agreed at National Cabinet in March last year that as quarantine arrangements were determined under state and territory health orders, those jurisdictions would manage hotel quarantine," the spokesperson said.
The spokesperson also said that it was not logical nor practical to use immigration facilities and defence bases, contrary to McGowan's claims.
"Our Defence bases are operational facilities, and the risk to critical defence personnel is not acceptable," the spokesperson said.
"Defence bases also generally feature austere accommodation facilities with shared dorms and bathrooms, making them unsuitable for quarantine purposes. In many cases, these facilities are not close to health and intensive care services."
Many have suggested that dedicated quarantining facilities are necessary, with hotels unable to provide sufficient protection against cases of COVID-19.
"The issue is that hotel quarantine isn't fit for purpose," Australian Medical Association WA president Andrew Miller told ABC radio on Monday.
Dr Miller said federal experts were being "grossly negligent" and that hotels cannot be made safe for COVID-19 positive people.
"Governments need to put money into building mining camps," he said. "I'm told it can be done within a couple of months."
AAP contributed to this report.