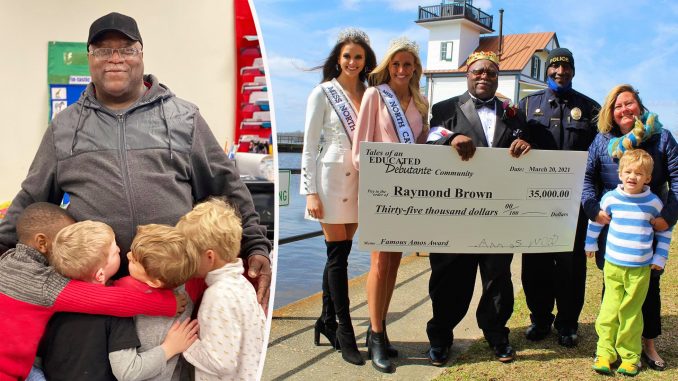 When a beloved school custodian missed out on a $10,000 community prize, one mom decided to one-up the accolade. Touched by the custodian's kindness toward her son—who has autism—the entire community helped raise an incredible $35,000.
The check was presented to Raymond Brown, custodian of White Oak Elementary in Edenton, North Carolina, on March 20, to his immense surprise.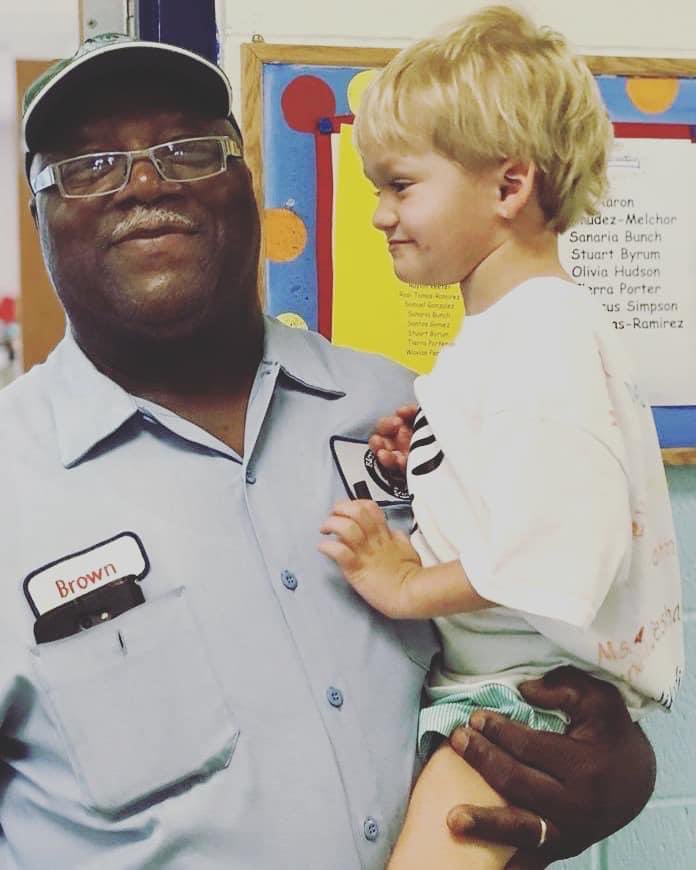 Adrian Wood has sent all four of her children to White Oak. Brown has especially helped her 7-year-old son, Amos, fit in with his peers despite the obstacles he experiences as a child with autism.
Amos was 3 when he started school. "My heart went out for him; he was in pampers when I first met him, and I kept showing my love towards him. He got that, been attached to me, and I got attached to him," Brown told WITN.
Brown came up with the nickname "Famous Amos" to bolster the little boy's confidence, and it worked.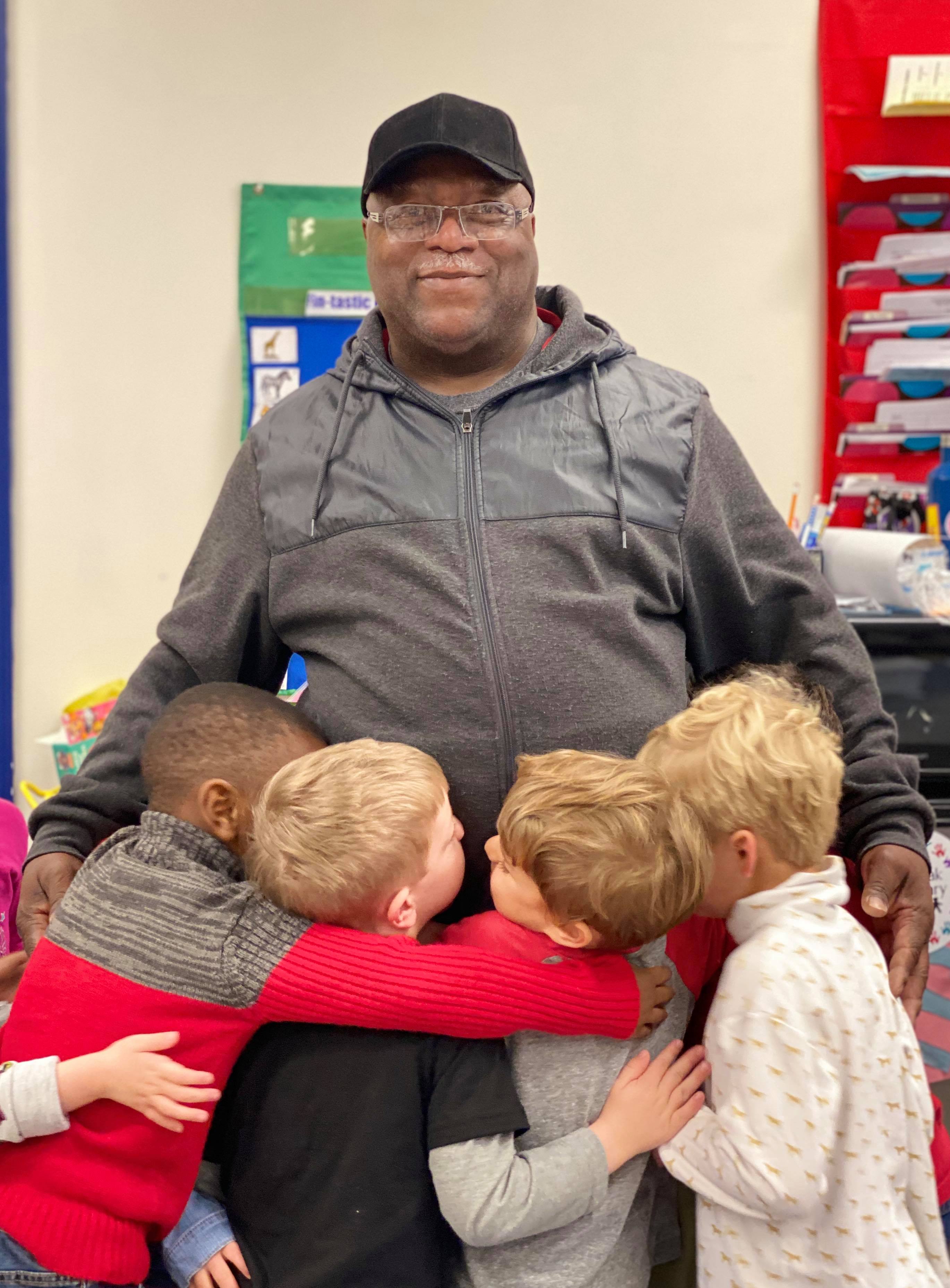 Fellow students noticed the bond between Amos and the popular custodian, and Amos, who finds it hard to make friends on his own, was soon surrounded by love and support.
When Brown's name was submitted to the North Carolina School Heroes contest but didn't win, Amos's mother was heartbroken.
She took to Facebook to share Brown's story.
Brown was born and raised in Edenton. A father of five, one of whom sadly passed in a motorcycle accident, he had once been a high school wrestler and football player with ambitions to become a state trooper, Wood wrote.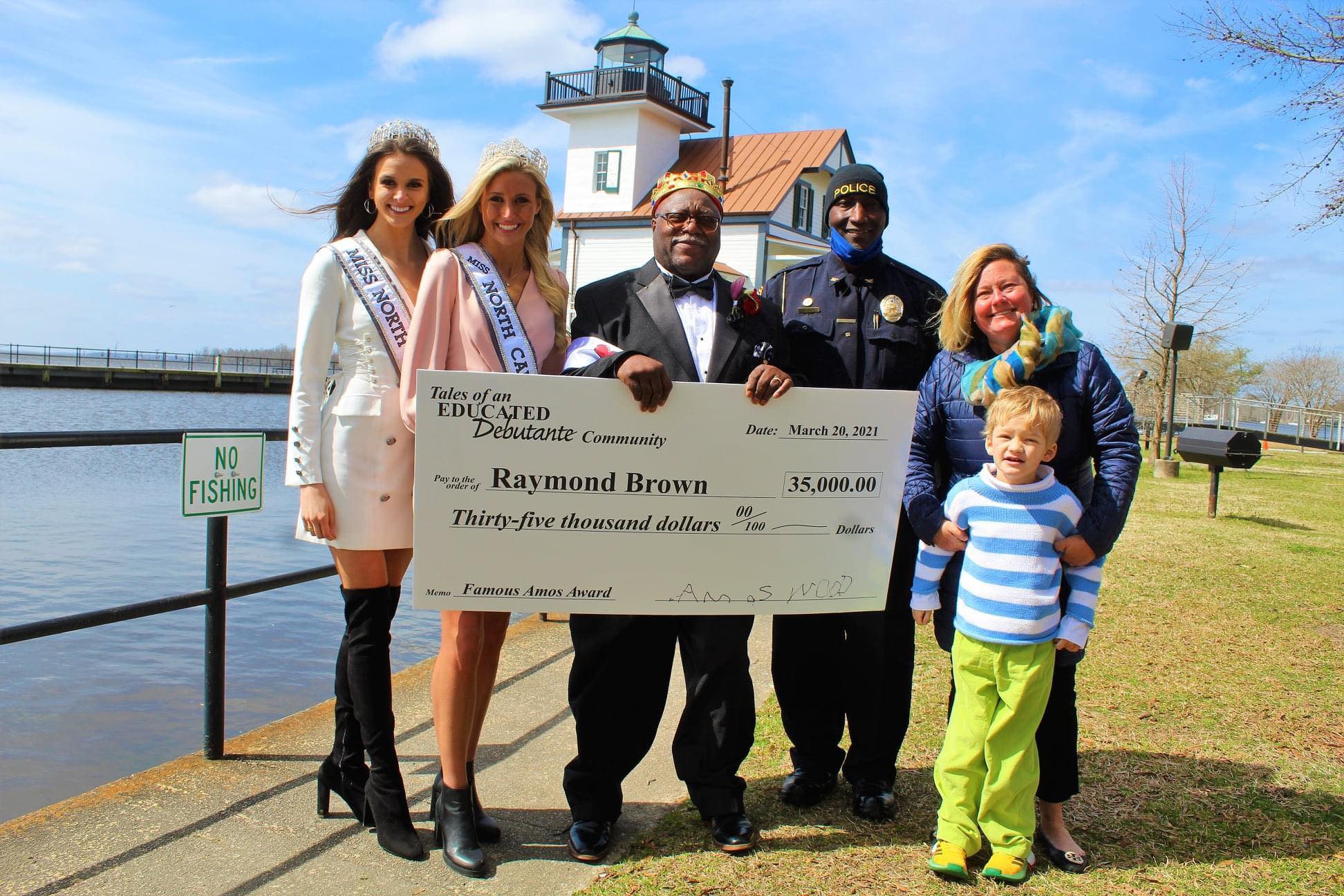 Now, instead, he has been changing lives within the walls of White Oak Elementary for 15 years.
Touched by Wood's post, followers began asking if they could donate to the kind-hearted custodian. Wood dubbed the growing fund the "Famous Amos" award, and within just a week, had amassed $35,000 from around the world.
Thinking he was attending a waterside photoshoot for his 38th wedding anniversary, Brown was summoned to the picturesque location by Wood and school staffers. The mayor of Edenton, the chief of police, and Miss North Carolina were in attendance, as well as Brown's family from out of town.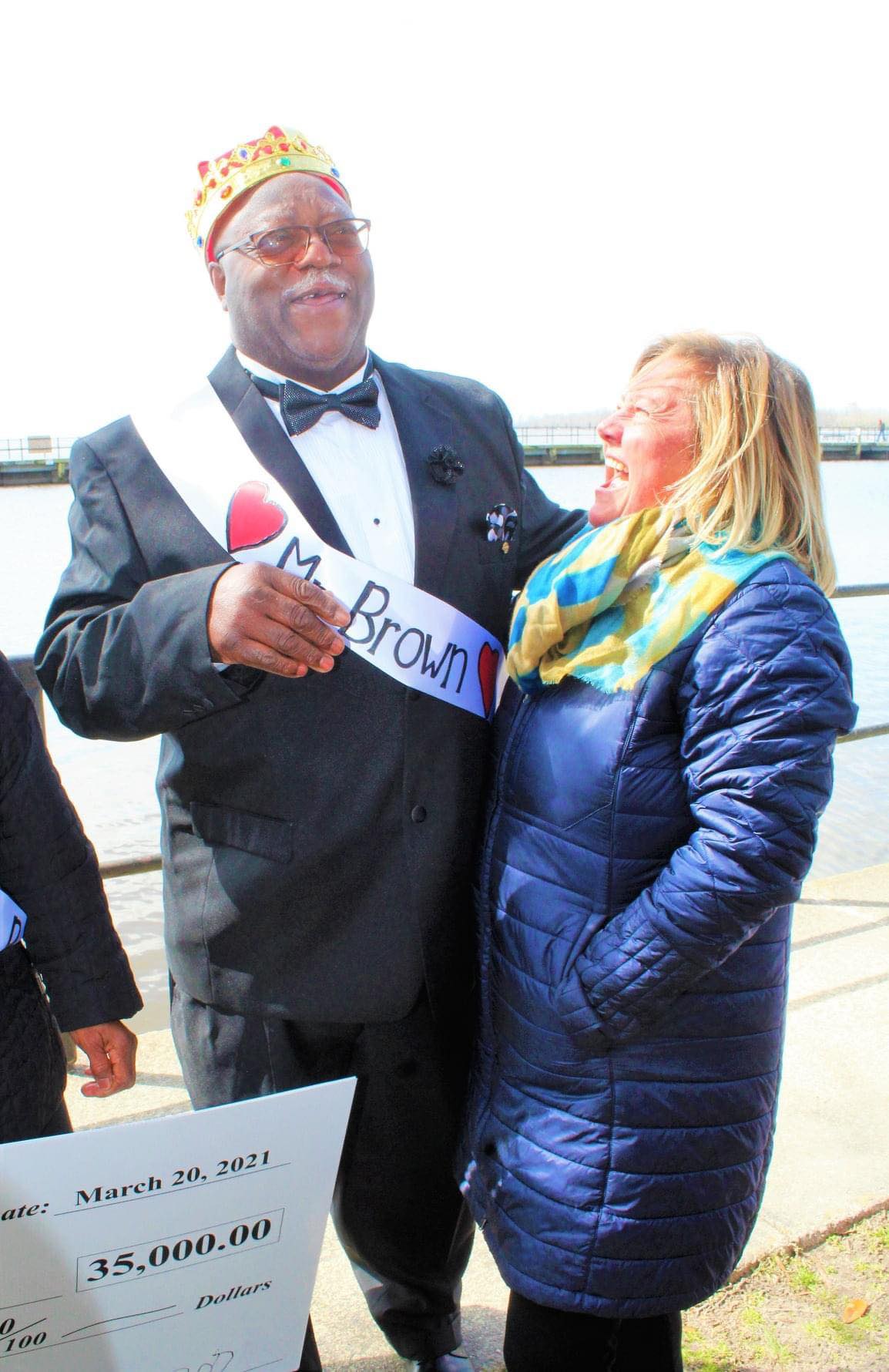 Wood live-streamed the presentation of Brown's "Famous Amos" award and prize money on social media.
"I was caught off-guard. To see all those people shouting and hollering, 'Mr. Brown, congratulations,' it was beautiful," Brown, who wore a tuxedo for the event, told Today.
Principal Michelle Newsome claimed Brown is truly deserving of the accolade. "He's our rock steady fella here at White Oak … we are so lucky to have him here," she said. "There isn't a child in this building that doesn't know who Mr. Brown is and that Mr. Brown cares for them and loves them."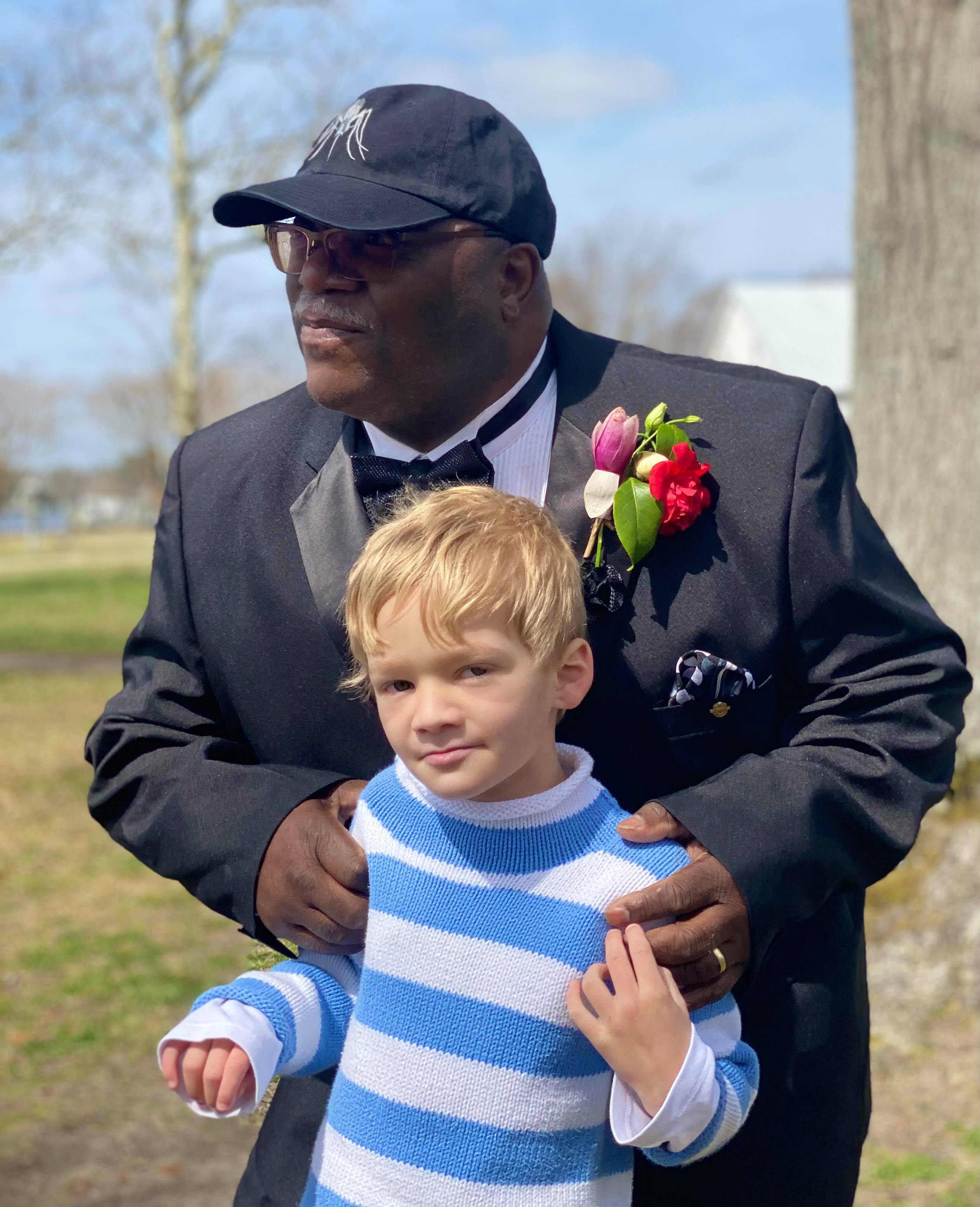 Brown's daughter, Dytisha Brown, agreed, telling WITN that her father loves his job and even arrives before the principal to make sure the kids are safe.
For Wood, Brown's contribution to her son Amos's quality of life is priceless. "I just hope that people will look around and see … It's not hard to be kind, and it's not hard to recognize kindness," she said.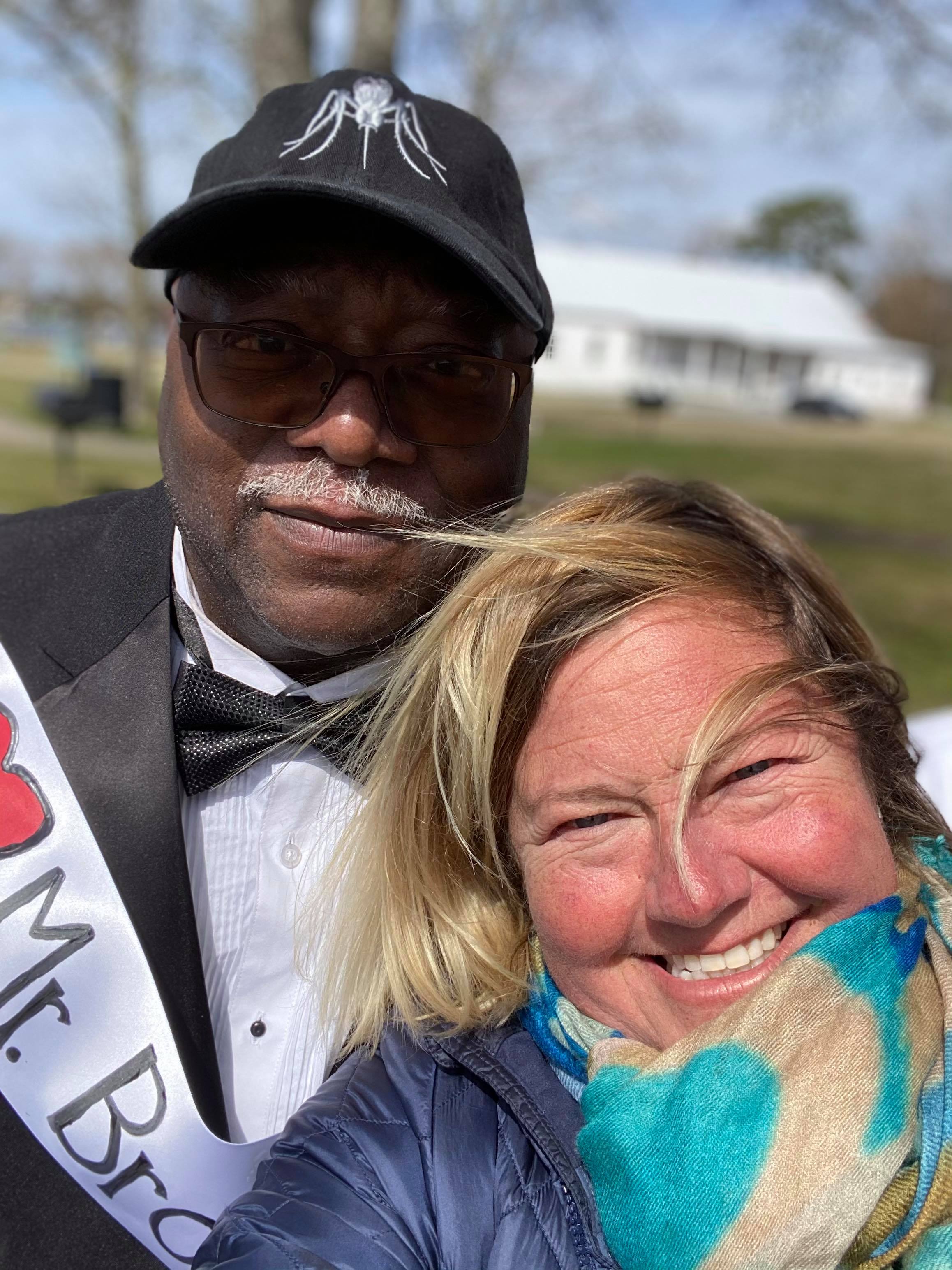 Revealing his future plans of how the money is going to be used, Brown said his wife has her heart set on some home improvements and a much-longed vacation to see the family. Brown himself has modest ambitions for his prize money: a secondhand work-truck.
He also wants to treat school staffers to food, and all the kids to ice cream.
Share your stories with us at emg.inspired@epochtimes.com, and continue to get your daily dose of inspiration by signing up for the Epoch Inspired Newsletter at TheEpochTimes.com/newsletter